The Blackberry Messenger BBM service Launch Party held at Bankside Vaults in London on April 3 saw a host of celebs in their best spring/summer outfits. There was more color at the event than in the royal gardens. Pinks, purples, yellows, greens, oranges and blues made loud statements in style.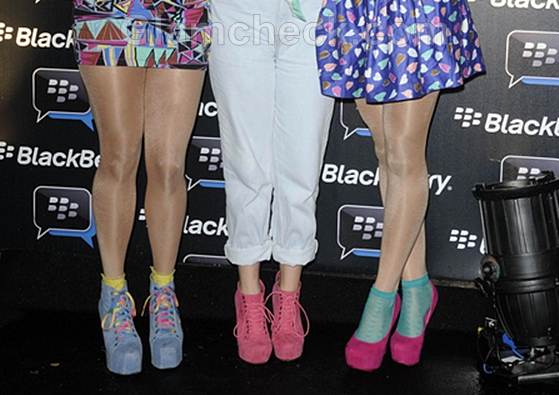 The clothes were not the only spring-inspired items of the ensembles. Several of the ladies wore brightly-colored shoes to show their love of all things spring.
StooShe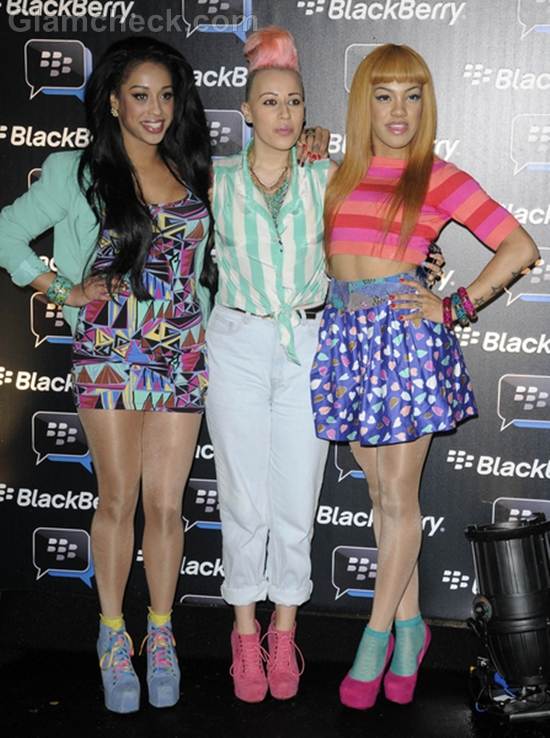 R&B London-based all-girl band StooShe wore very colorful ensembles that lit up the black carpet. Their shoes only accentuated their already lively outfits. Two of the band mates wore pink and blue lace-up boots with platform heels while the third went with hot pink velvet pumps paired with sheer turquoise ankle socks.
Noelle Reno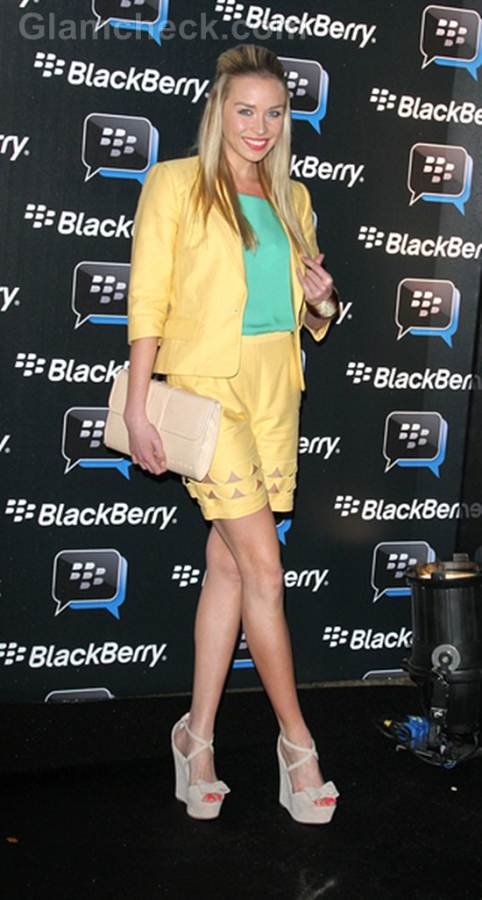 Noelle Reno looked very classy in her yellow shorts with matching blazer paired with a green blouse. Her nude grey platform heels added to the charm of her outfit. Featuring criss-cross ankle straps and a peep-toe cut with a big bow on the front, the shoes offset her neon pink nail paint perfectly.
Zoe Hardman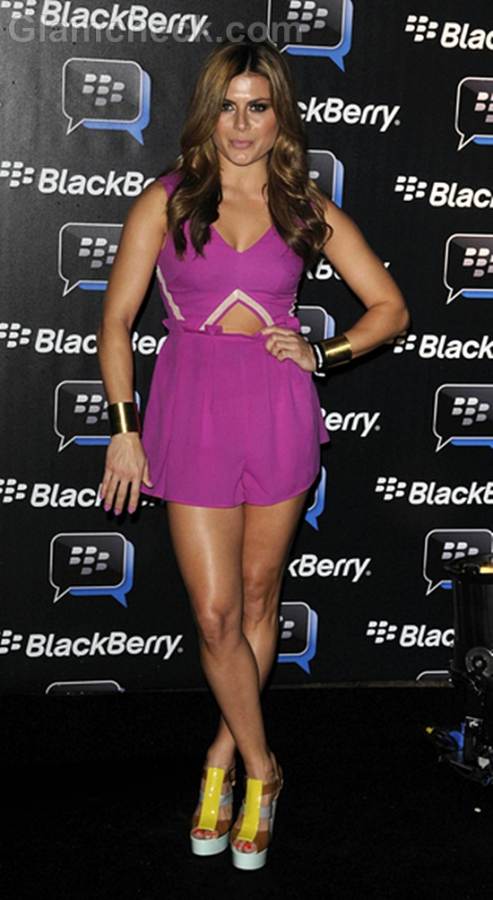 Zoe Hardman paired her blinding bright pink outfit with large platform heels. The shoes had grey and ochre horizontal strips interspersed with a vertical strip in bright yellow down the middle which gave them the appearance of cutaway detailing. The contrast in colors between the outfit and shoes was a good call.
Georgia Salpa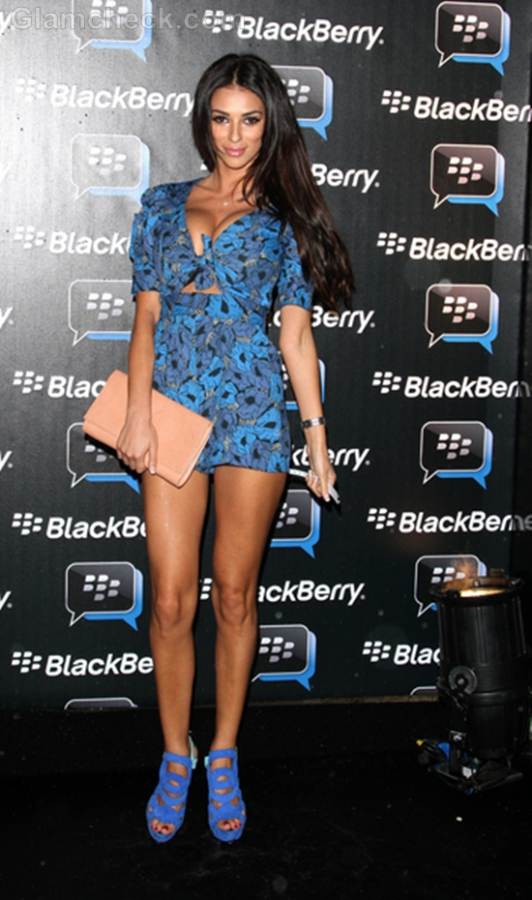 Georgia Salpa could have been the spokesperson for National Cleavage Day with that revealing outfit. However, even the display of skin did not steal the show from her gorgeous strappy blue heels with cutaway detailing. The trendy, wave pattern of the cutaway infuses a slinky, suave element into the shoes that beautifully complements her tiny outfit. And what a brilliant blue! That's a unique shade which we haven't seen on the red carpet before.
Image: P R Photos