Summers draw a picture of recreation and relaxation to your mind. The warm weather is simply perfect to spend time with your friends and family or to take off on shopping jaunts and sightseeing. But, it is equally important to take good care of your skin as bright summer days accompanied with warm winds can lead to skin damage. Moreover, you also experience the stickiness created by sweat. The most common skin problems faced in winters include itching, prickly heat, infection in underarms and thighs. More severe problems include pigmentation and sunburn.
Well, proper care is the key to beautiful and lively skin in summers. However, skin care in summers is followed with some different rules. Being careless with these beauty care tips can make the hot and languid days can succeed in making your skin look dull and lifeless.
General Summer Beauty Tips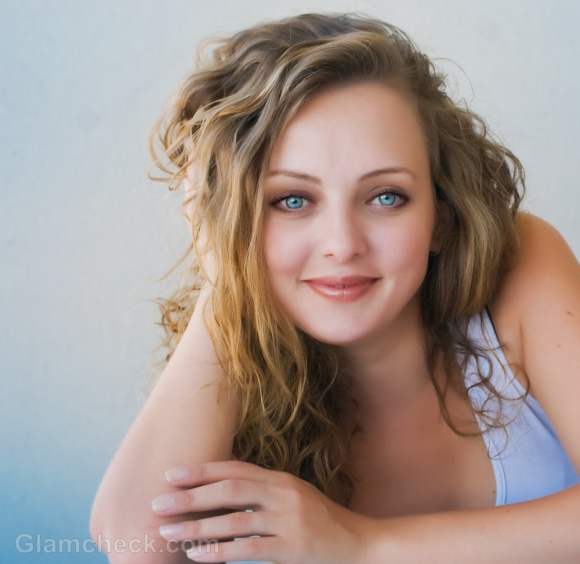 Some of the general and most effective summer beauty tips are:
Take a shower at least two times a day with cool water.
Avoid wearing unwashed clothes or repeating a dress without washing it.
Soothe your skin by washing the face at least thrice or even more in a day.
Avoid use of bleach in summers as it may darken the skin.
Avoid using the scrubs daily for this may dry the skin. A better alternative is using homemade packs made from tomato and lemon. These are also helpful in removing black heads and excessive oil. However, avoid using lemon if on skin with rashes or pimples.
Before you move out in the sun, ensure the use of a sun block or sunscreen.
After returning from walk, wait for the skin to cool own and resume the normal temperature before splashing it with cold water.
Applying ice packs on facial skin can help reduce sweating.
Retain Hair Beauty in Summers
Your hair forms an integral part of your overall beauty. Your hairs need equal care in summers as is required by them in cold winters. Just like the cold air in winters makes your hair look dull and lifeless, hot summer air and excessive heat from sun can affect the shine of your hair. Moreover, excessive heat can also lead to split ends thus hindering the growth of your hair.
But, not to worry! Here are some useful tips for you to get through summer in addition to look equally beautiful as you feel.
To get natural-like highlights, you can comb some lemon juice through the hair before going out in the sun. The strands carrying lemon juice will become light with sun thus giving you fine sun-streaked look without spending much in the salon.
In summers, one essential requirement is deep conditioning at least once in a week during summers. This is because hairs have the tendency to get dull, dry, and brittle if you are frequent with soaking and drying the hair, like if you experience excessive sweating or swim a lot.
If you are fond of swimming, it is advisable to sprit on a leave-in conditioner so as to avoid effect of salt and chlorine.
Summers are perfect for the messy bun hairdo. However, ensure applying some shine serum onto towel-dried hair before the hairdo so that the natural texture of the hair is enhanced. This hairdo is really comfy and also provides a feeling of being relaxed.
You can highlight your features with a slick ponytail whilst making the annoying hair tendrils out of your way. Another good choice is a side parting which, if done correctly, can provide a different look. To avoid frizzy hair, apply a hair tonic or a leave-in conditioner designed specifically for frizzy hair.
If you are bored with the ponytail, go for a French braid. This would provide a chic look as well as avoid the bedraggled look.
Tips for beautiful skin in summers
Summers can prove great for the skin if some basic rules are followed to care for the areas which are most susceptible to damage. There are some useful tips which, if followed properly, can help you go through summers in an easy way. Some of the most important ones include:
Stay hydrated by drinking ample water. According to experts, the basic water requirement is 1litre per 20kgs. This implies if you weigh 60kgs, the basic water requirement for your body is 3litres a day. Drinking sufficient water would help remove the body toxins thus making you fresh and healthy inside as well as outside.
Try to add essential nutrients to your diet to stay away from heavy proteins and fats. Take ample vitamin C through juices and citrus fruits.
Take a sound sleep of at least 8 hours to get a fresh look and feel through relaxation.
If you prefer the tanned look, allow the tan to occur naturally with passing days. However, intense sun exposure just for a tanned look can produce adverse effects on the skin by making it susceptible to wrinkles and sunburn. Therefore, a sun block cream containing a decent SPF, SPF-15 at least, should be your companion for summers, even if you wish for a tanned look.
In case of sunburn, treat with aloe vera lotion or extract of aloe vera. This would help soothe the skin in addition to making the healing quicker. If, in case, you have plans for a day out in the sun followed by a sunburn, you can prevent this by applying a cream that contains zinc the previous night and let it stay overnight.
The summer heat brings along the group of bugs, specifically in tropical climates. Well, if you want to avoid the look akin to having been attacked by chicken pox, don't forget an insect repellent.
If you have plans for a day out at shopping or at the beach, take along a misting bottle containing a mixture of toner and water. Sprit your neck and face to get a fast cool off. Avoid spraying on the eyes.
It is really important to do away with dead skin cells. This can be done through regular exfoliation. If not done regularly, dead skin cells can clog the pores up thus leading to unwanted pimples to spoil the summers look. Go for a scrub that doesn't make the skin dry. You can even create your own scrub with sugar and olive oil.
Hands also call for proper care.  It is important to keep them moisturized as dry skin appears wrinkled and is more prone to damage.
Make sure you wear gloves while doing dishes, while gardening, or dealing with chemicals.
Protect your hands' skin from sun.
Make sure that your hands are dry. Water on hands evaporates thus making the skin dry.
Take out some time to pamper your hands at least once a week. Give them a massage with any herbal oil.
It is also important to make your feet look equally good in summers. This is the time of the year when the feet are shown. Scrub the feet with an effective scrub. You can also create your own by mixing granular sugar or salt with olive oil. Rub it onto the legs and feet in gentle upward motions to get twofold effects of exfoliation as well as oil massaging.
To treat blisters, use a clean needle sanitized with alcohol. Pop it out.hen, clean it with cotton and apply any antibiotic ointment and wrap a bandage.
Pamper your heels by applying body oil or any light oil on them. Cover the heels with a cotton gauge and let the oil work overnight to make the feet soft and sexy.
To treat the yellowed toenails, soak them in water containing a little amount of mild bleach.
On extremely hot days, replace your heavy moisturizer with a hydrating toner.
Make-up tips for summer
Summer makeup should be done in a way to give you a natural and soothing look. Summer is the time when less is considered best. Use make-up to enhance your looks with least embellishment to show best results under the unforgiving sun. Some good and useful makeup tips are mentioned below for your reference:
Replace the heavy foundation crèmes and lotions with a matte powder form of foundation. The crème and lotion foundations turn patchy on even a little sweating.
For lips, avoid the use of lip liner. Gloss is the best in summers. Lips also need protection. It is, therefore, advisable to use a lip balm or lip gloss containing SPF-15 or even higher. This would make your lips look fresh and lively.
The main area of error in summers is the eye make-up. However, the faux pas can be avoided by going for neutral-like tones of eye shadow. Also, opt for waterproof liners and mascara. Most importantly, always carry an eye-make-up remover along with in order to avoid dark circles which can occur naturally due to use of waterproof eye make-up.
On summer evenings, smudged kajal or eye liner can look simply great. To get this effect, just heat the tip of the eye pencil with a lit matchstick just before the application. Summer preferred colors are warm chocolate, slate gray, ad navy shades applied with a gentle hand.
Summer colors for eyes include mango green or golden green with a brown or black mascara. As a luxury, you can add gold shimmer under the eyebrows or across your cheekbones.
If, in case, you forgot to take precaution and have suffered skin tan, apply a foundation featuring the shade of tanned skin to coat the under eye area and merge it finely onto the rest of the face. Follow this procedure with the use of light brown or nude eye shadow to get a natural look. Using light shades of bronzer on the cheekbones can help in getting a beautiful sun tanned look. However, you can also go for warm, bright, sunny blush depending on your mood and occasion.
Concerning lipsticks, pink is the shade of summers. A crème based lipstick would prove friendlier for your lips as compared to matte lipsticks. Additionally, these also stay for a longer time period.
For nails, it is best to keep them trimmed to make them short and practical. Go for lighter shades of nail paints so as to save time in redoing the nails every time. Moreover, nails will not get easily chipped.
Shape the nails using a nail filer or an emery board. Ensure filing in one direction. Avoid using see saw motions.
Apply a cuticle remover and push them back with cotton bud. Avoid cutting them. Do away with dead skin by massaging in circular movements.
Before applying nail paint, apply a base coat when the nails are completely dry. Follow the base coat with application of a nail color. Nail color should be applied in three coats.
Make sure that there is no creamy residue on the nails before applying the nail color.
Try to be careful and respectful to your nails by working gently on them. Avoid going overboard with the manicure.
Keep your tinted moisturizer or foundation in the refrigerator. On application, the heat of the face will blend it into the skin to make it appear like naturally perfect skin.
The look of your feet can be enhanced with dark and bright shades of nail polish, specifically if you are walking around with open sandals or barefoot.
Get ready to enjoy summers with a perfect look and beautiful you. Just remember the mantra of cleanliness and you are done. So, get, set, go!
Image: Shutterstock