It's not often that we see Fearne Cotton smiling, especially when she's leaving work. But either she got some good news at the BBC or the summer air finally got to her because she was grinning as she left the BBC Radio 1 building in London.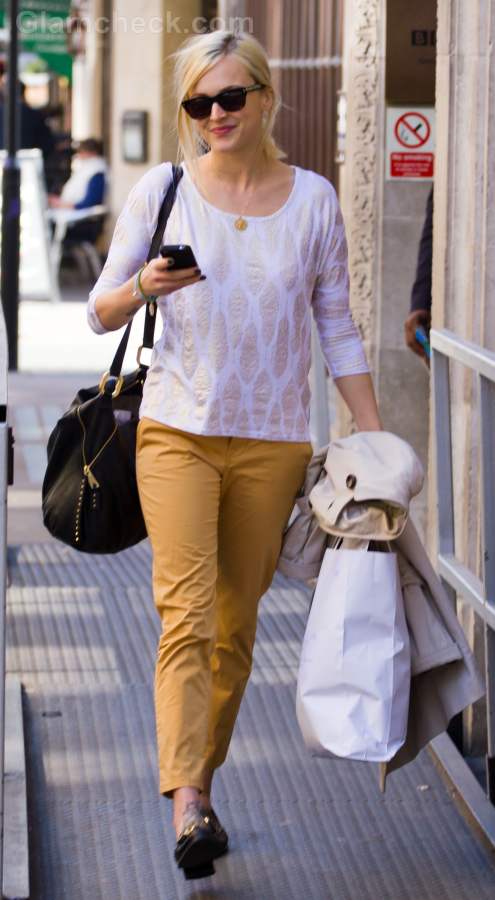 Her whole ensemble seemed to reflect her happy mood. She wore yellow pants paired with a white printed top with three-fourth sleeves. She accessorized the sunny outfit with black, flat shoes, her patent dark sun glasses, a gold pendant and her regular large black bag.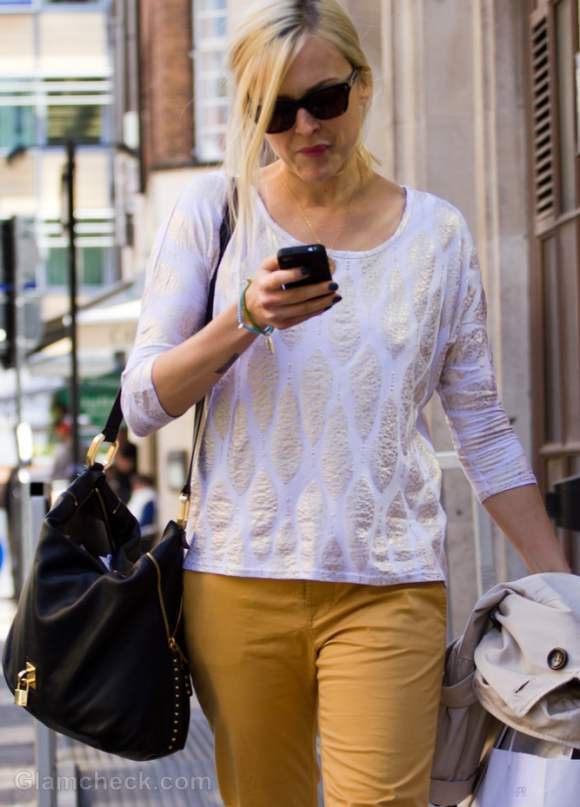 She casually tied her hair back and left a few strands loose on the front to fall over her face. We don't normally see color on her face so were delighted to note the touch of pink on her lips.
Get the Look
This is a wonderfully stylish while yet cool and comfortable ensemble for summer day wear. All you need to emulate this look is one item of clothing with some color.
Fearne still has on the same shoes, sun glasses and bag we've seen on her in the winter. All that has really changed is that she's wearing summery-colored pants. The white top is a good choice as it reflects the heat and keeps her cool. Pair colorful, even printed, pants with a simple top in a light color. Slip on some flat shoes, dab a bit of color on your lips and you're pretty much done with your summer ensemble.
Hey, don't forget the main style tip that makes Fearne look super-cool – smile!
Image: P R Photos