Pretty Candice Accola was on hand at the Paley Center for Media in Beverly Hills, California on April 12 for the Warner Brothers Television Out of the Box Exhibit Launch.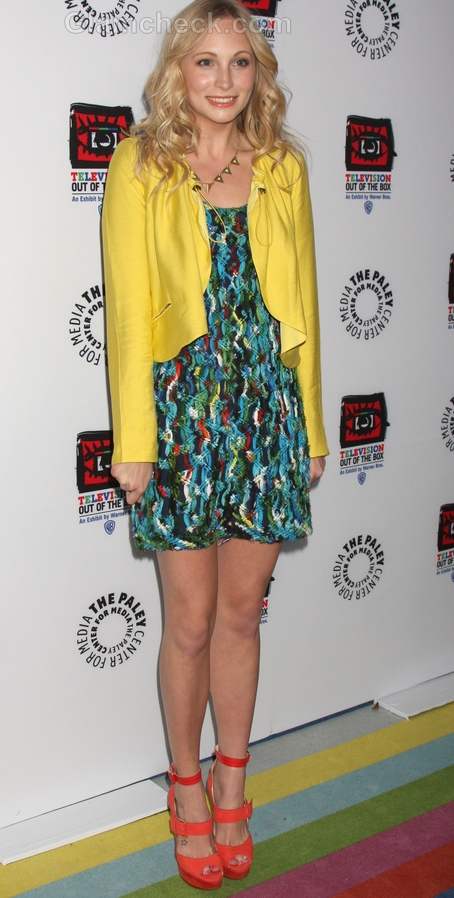 The actress/singer looked as pretty as she always does and she had on a very cute spring ensemble which we fell in love with instantly – a short printed dress with a canary yellow jacket, the splendid colors doing full justice to her healthy complexion.
What we were really blown away by were her tangerine ankle strap heels.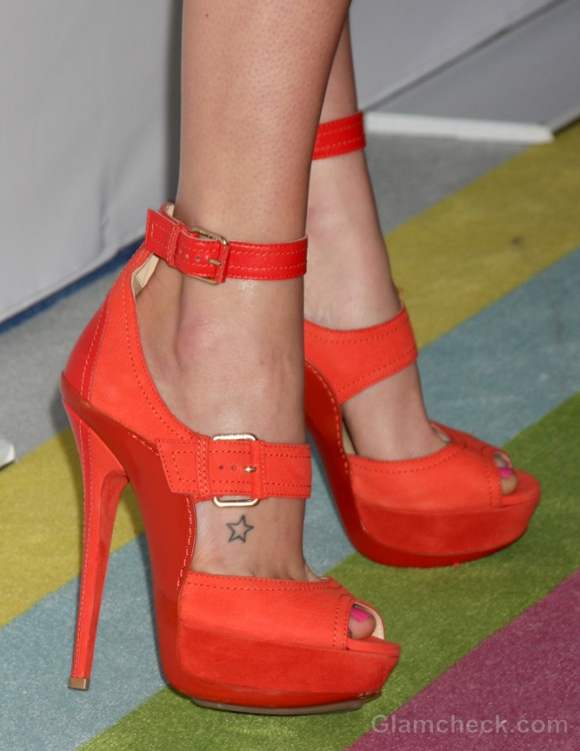 As you may know by now from the hundreds of times we've mentioned it this year, tangerine is Pantone's Color of the Year. The color has been celebrated on ramps across the world since the beginning of this year and more celebs have sported the color in their ensembles than we can count. WATCH: Color Trends Fall/Winter 2012: Tangerine Tango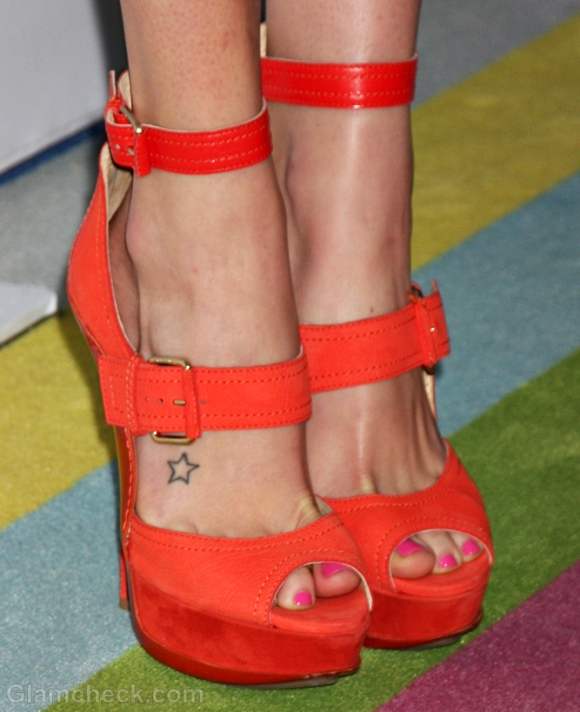 Candice's tangerine ankle strap heels are right up there with all the other tangerine fashions we've seen so far. The shoes boast high stiletto heels, peep toes, a strap on the middle of the foot and another on the ankles. The blazing color is perfect for the spring and summer. A definite must-have for the wardrobe this season.
Aren't they simply gorgeous? We've been lusting after them since we came across them. What's your take on Candice's tangerine ankle strap heels?
Image: Shutterstock