There are some combinations which can either make you look extremely stylish or a contestant for a circus show. The best example would be in terms of colors. Combinations like red and pink, pink and orange, black and white etc. let's just pick up one color which always ends up making people look like the NY cabs.
Black and yellow is a very tricky combination. It will either pull you out in the limelight of appreciation or make you look like the taxi driver. Still confused as to how you can avoid the latter? Don't stress, we shall give you a few examples from the celeb style diary.
We spotted Amy Childs at an event wearing the black and yellow combination.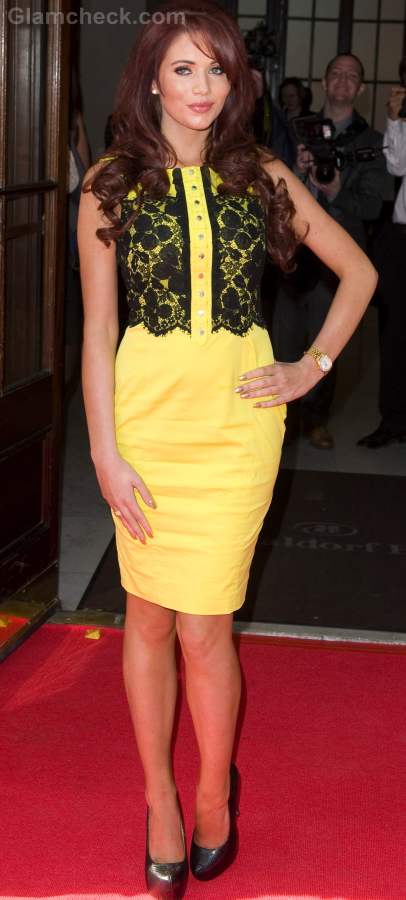 She was seen in a yellow pencil fit dress with black Croatia detail on the top of the dress. Now this kind of a detail and amalgamation looks nice. It's elegant and yet gives out a radiance which could have otherwise bombed. The black pumps were perfect and so was the makeup and hair.
Next on our list is the Greek-Irish model Georgia Salpa at an event.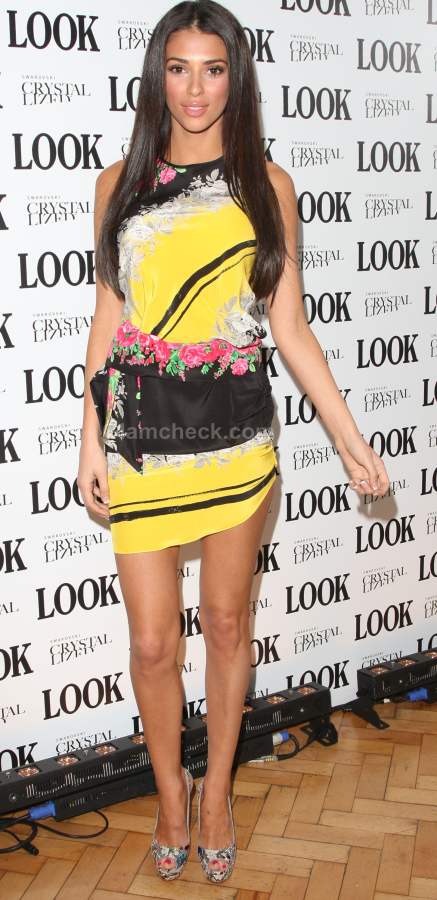 She looked absolutely gorgeous in a black and yellow solid printed dress. The abrupt lines caused an interesting pattern and the break with a multicolor flower detail with an asymmetric hem line definitely gives this dress thumbs up.
We also spotted the sexy British television presenter and model Jameela Jamil.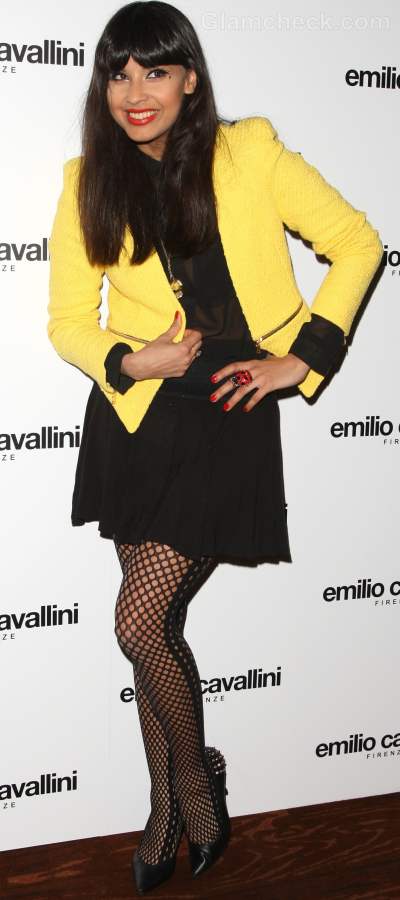 She was seen in to die for combination of a bright sunshine yellow jacket with a black dress. Both solid colors complimented each other hence giving this look the appreciation it deserves.  The black fishnet stockings and black pumps completed the whole look.
Also seen in the same combination was the Scottish/Iranian DJ and singer-songwriter Yasmin.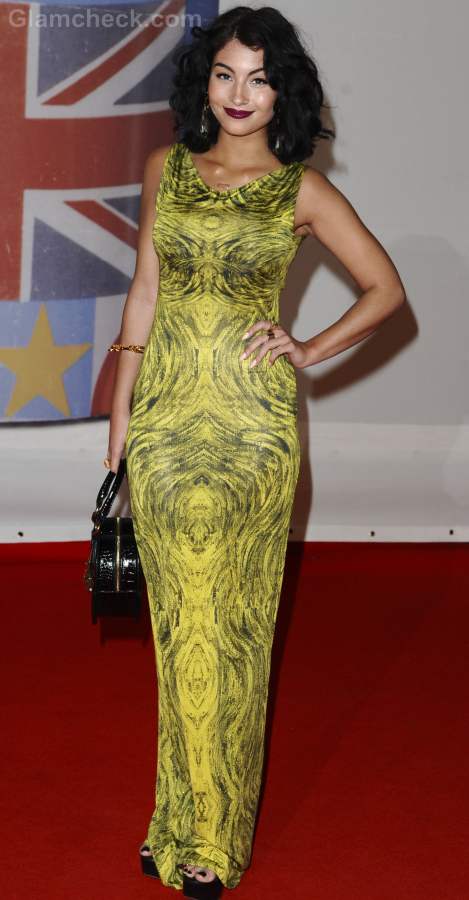 Although I am a little disappointed with the yellow and black mix here as it makes it look like some dirt has been stuck on to the surface. If perhaps there was a better shade or tint of yellow then it probably wouldn't have looked so weird. We love the kaleidoscopic print, absolutely gorgeous.
So, we have given you examples in terms of celebrities too as to how you can look totally smashing with this combination of colors. Just try and balance out everything. Anything which is overtly repeated will definitely pull your look down. Don't match too many accessories with it. Keep one statement piece and let it do the talking. Also keep the makeup subtle since you already have a bright yellow in the scene, you might want only one thing to be flashing vibrancy. Stay tuned for more style inspirations.
Do let us know if our tips and guidance worked for you.
Image: Shutterstock