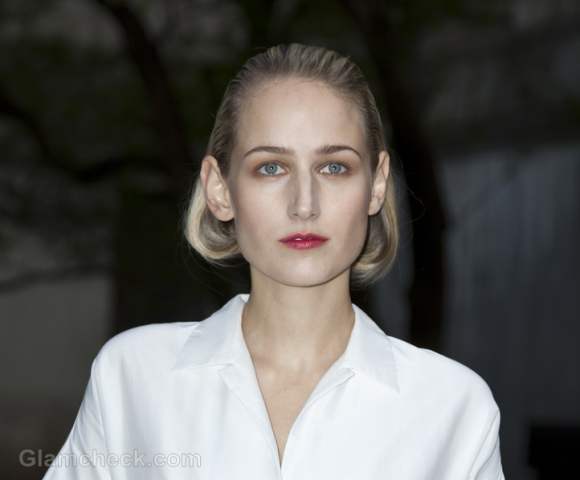 Actress Leelee Sobieski painted a pristine picture in the pure white gown she opted for as she attended the Vanity Fair Party during the 2012 Tribeca Film Festival at the State Supreme Courthouse on April 17 in New York City.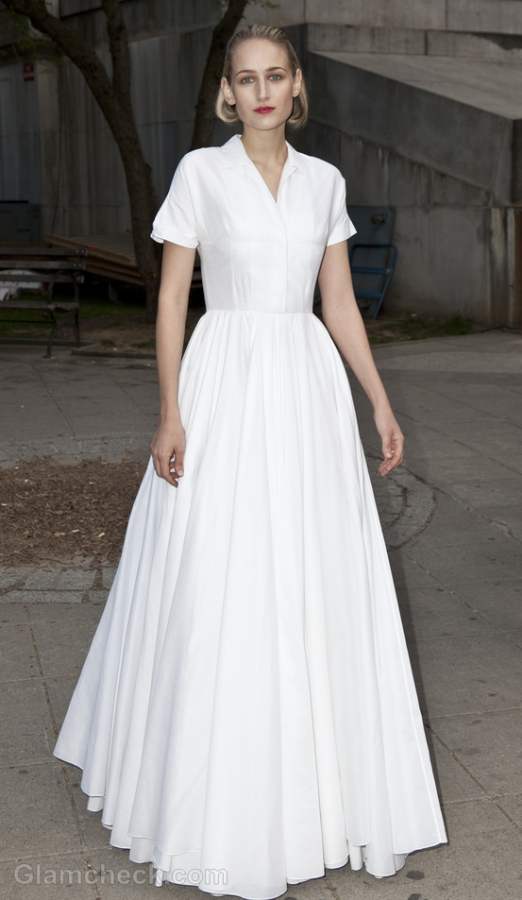 Leelee's whole look was very clean. The simple white V-neck  collared dress from the Jil Sander Spring 2012 collection boasted a full skirt that made it look like a minimalist wedding gown.
She wore no accessories so really your entire focus was always on the dress.
Her short bob cut was slicked back with gel and Leelee completed her unique red carpet look with orange eye shadow and deep pink lipstick. We love that touch of pink, but the orange eye shadow makes her look somewhat sickly, don't you think?
Image: Shutterstock