We've already seen quite a few stunning outfits and hairdos on the ladies attending the 11th Annual Tribeca Film Festival this year. It just keeps getting better. As the film "Knife Fight" premiered at BMCC Tribeca PAC in New York City on April 25 as part of the ongoing festival, another beauty caught our eye.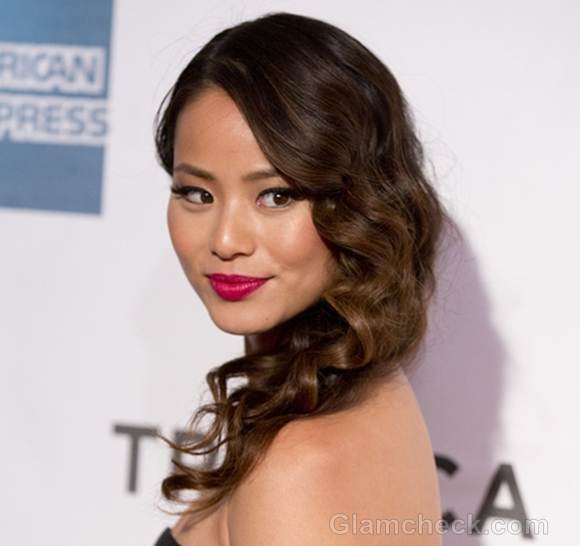 We first noticed pretty Jamie Chung when her fuchsia lipstick signaled us like a beacon in the crowd. Then we realized that her hairstyle deserves more of an honorary mention.
Exuding a glossy sheen, her brown locks had a wavy look on the crown but progressed into slight curls, ending in relaxed, loose curls which were swept over her left shoulder. Classy and feminine, the hairstyle softened her face and upped her femininity. We also love how it makes the shape of her gorgeous almond eyes more obvious.
Image: P R Photos