The Matthew Williamson presentation at London Fashion Week's Fall/Winter 2012 Showing on February 19 attracted an eclectic crowd. Which means that we were treated to some fashion eye candy all around that day. An outfit we were particularly taken by was the one sported by Tess Daly.
What She Wore:
Leather pants, black front-buttoned top with sheer full sleeves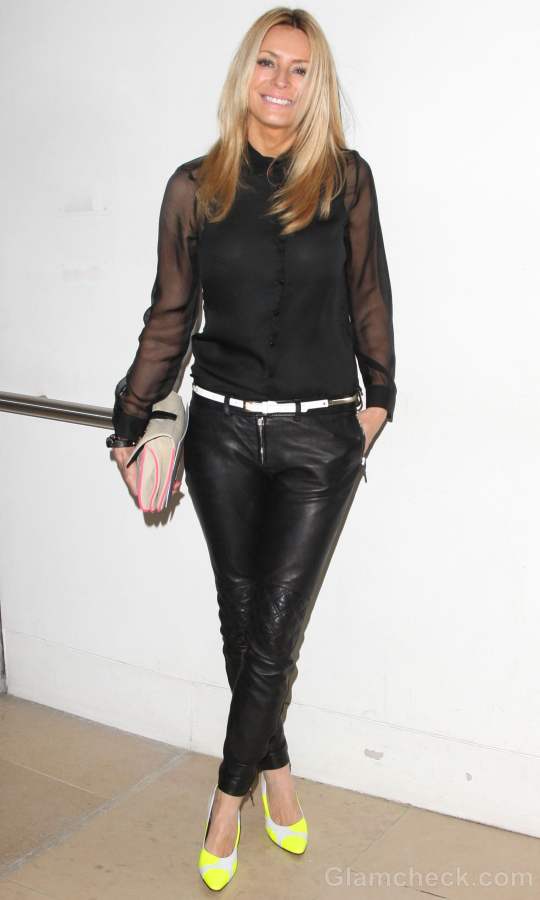 Not everyone can pull off leather with elan. This blonde beauty does it effortlessly. She wore a pair of black leather pants with a criss-cross pattern on the knees and zipper detailing on the ankles. She paired these hot leggings with a black blouse which had buttons all the way down the front and full sleeves which were sheer. The monotony of all-black was broken by a plain, slim white belt.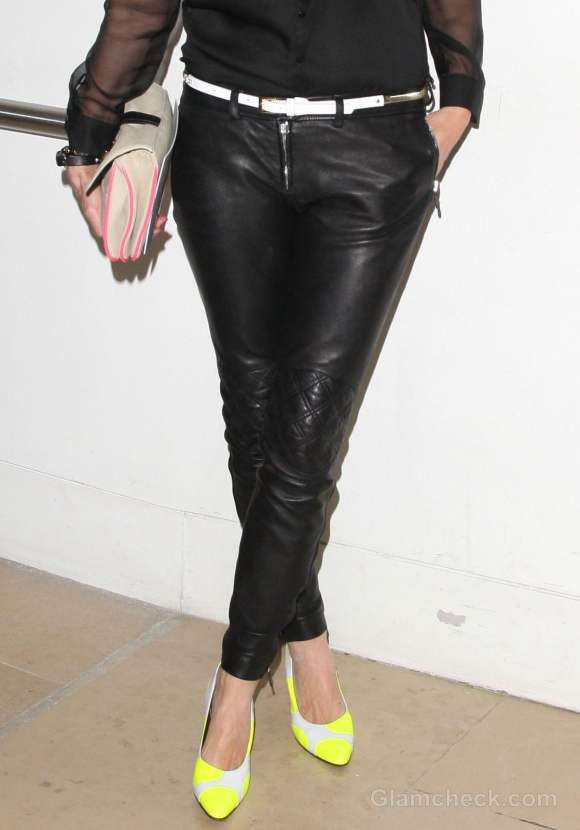 She accessorized her outfit with a black watch, a couple of gold rings, a pretty hefty beige clutch purse with bright pink piping and white pumps with fluorescent yellow polka dots. These little splashes of color make her outfit so much fun and yet so sophisticated!
Hair & Makeup:
Blown-out blonde hair, dark eyes, minimal makeup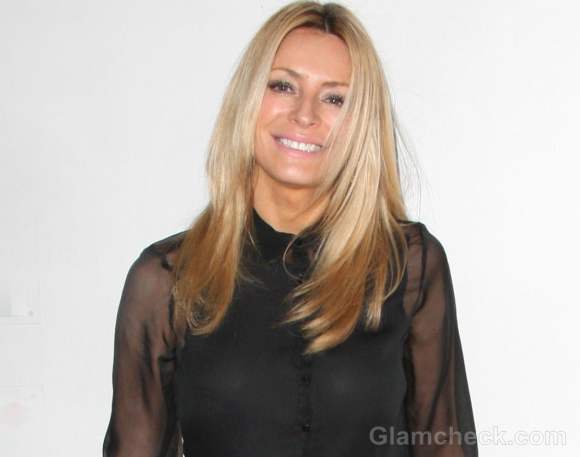 Tess wore a barely-there shade of pink lipstick and a matching blush. Her eyes were accentuated by eye liner on just the upper eye lid and a generous swipe of the mascara wand. Her long blonde hair was simply parted in the center, blow dried to a slightly messy casualness and left loose.
Image: Shutterstock