Fresh, playful and non conformist bold color blocked frames, is the prediction for Accessories trend for Fall/Winter 2012.
During the Mercedes Benz Madrid Fashion Week at the IFEMA in February in Madrid Spain, renowned designers such as Victorio and Lucchino, Devota and Lomba and Agatha Ruíz de la Prada presented their models with this look, ensuring that this is one of the hottest Accessory trends for Fall/ winter 2012, we should look out for. So was their look the same or did they have something different to present? Let's have a look!
Frames by Agatha Ruíz de la Prada
Agatha's frames were by far the boldest of the lot. Funky, defying conservatism, the plastic and metallic frames were a retro roundish rectangular shape and big enough to cover almost half of the models' face.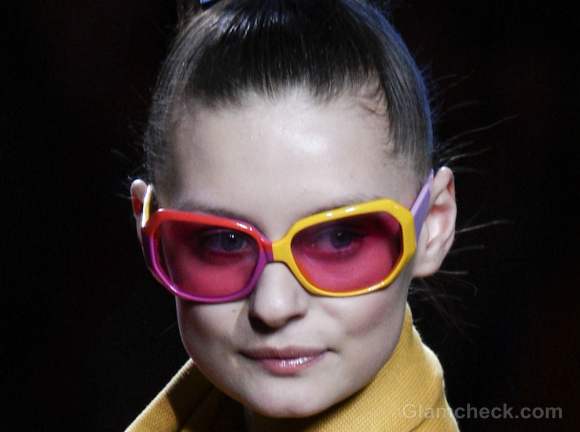 The frames sported were in bright color blocks such as blood red and lime green as well as a swanky blend of two to three bright colors such as yellow, indigo and red. To add more drama, the temples were broader than usual, adding to the retro theme and some of the frames were in contrast colors such as a red temple on lime green frame, yellow temple on the multi-hued frame.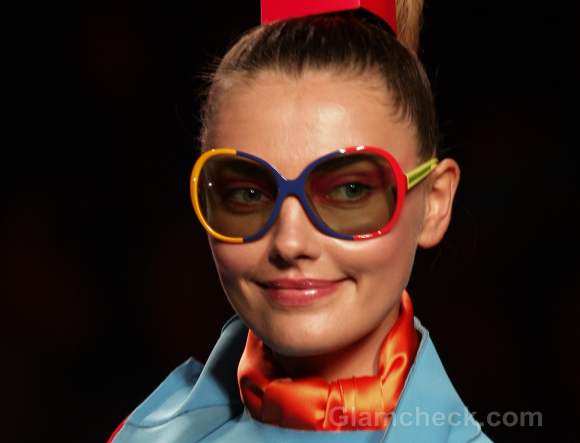 The glasses too were tinted, sometimes matching the frame color, so rose red tinted glasses were teamed with the red frame. Whoever said seeing the world through rose tinted glasses, was seriously taken by Agatha! The other tints were ranging from dark black to a light grey.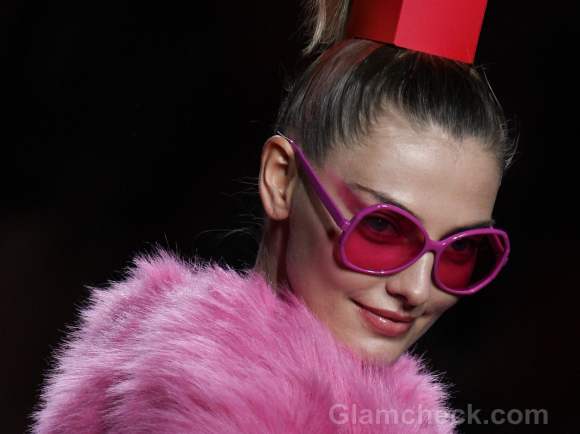 All in all, an extremely wearable collection and a Fall/winter 2012 Accessory trend, I am sure to follow keenly!
Read more how to sport these color blocked retro frames
Devota and Lomba
The designer duo Devota and Lomba accessorized their collection using bright metallic shades in indigos and pewter. Their shades had a heterosexual feel to them, with the frame being geometrically rectangular , a la Men in Black, and the glasses being  dark black.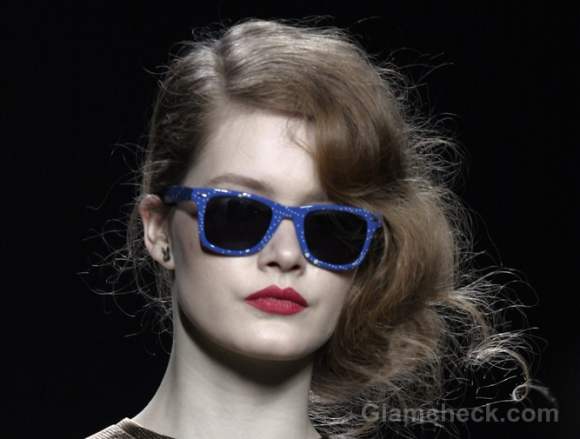 The temples on the frames were the same color as the main frame and were of regular width. The frames went wonderfully well with the duo's garment silhouettes – geometric and asymmetric.
Victorio and  Lucchino
The designer duo's collection inspired by the Spanish art and craft, love of couture, work and attention to detail of the 1950's and 1960's era was reflected in their frames as well.
The frames were in plastic and were a classic butterfly shape. Pretty girly colors such as Barbie pinks and faint lime green. Very wearable, I must add!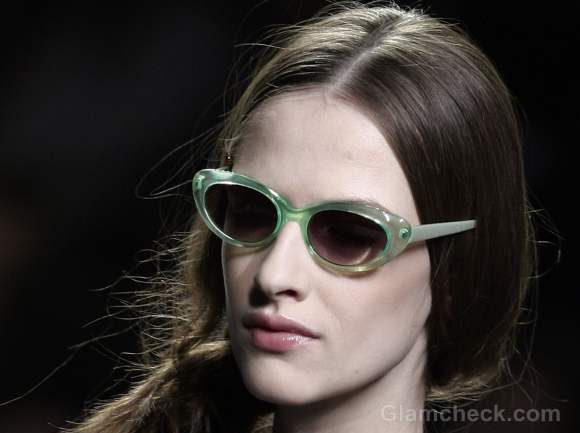 The color of the glasses was a classic dark tint, suited to look great on all skin shades with any color of frame and of course, to keep the winter sun at bay!
What do you think about the color blocked frames trend of Fall/Winter 2012? Do you think you will try these frames? If yes, what colors and frame shapes? Which designer inspired you the most? Do write in and let us know what you think!
Image: Shutterstock