The Wango Tango Concert at the Home Depot Center in Carson, California on May 12 saw a lot of fun and inspiring fashions. Neon Hitch is one of the attendees who makes it to this showcase for her trendy use of two of this year's most popular colors – nude and tangerine tango.
What she wore:
Nude showgirl-inspired costume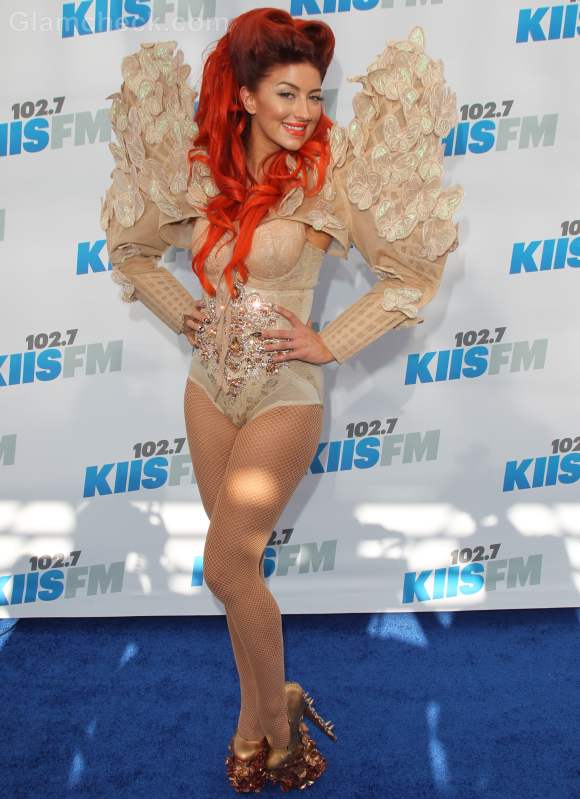 Of course, Neon's outfit was a more modest adaptation of a showgirl costume, but it still had a lot of oomph.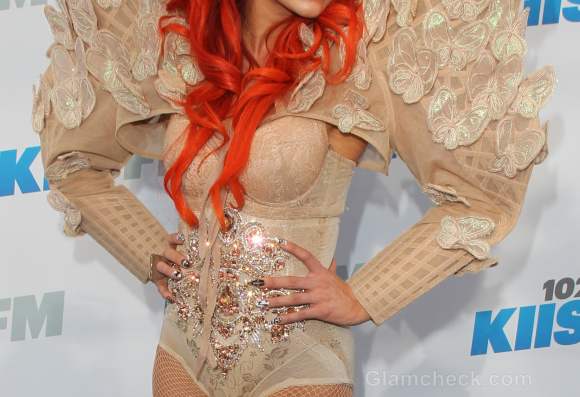 The corseted bodice was embellished with jewels while the sleeves were upright like wings. Sexy nude fishnet stockings added another element of a naughty/nice aura to her look.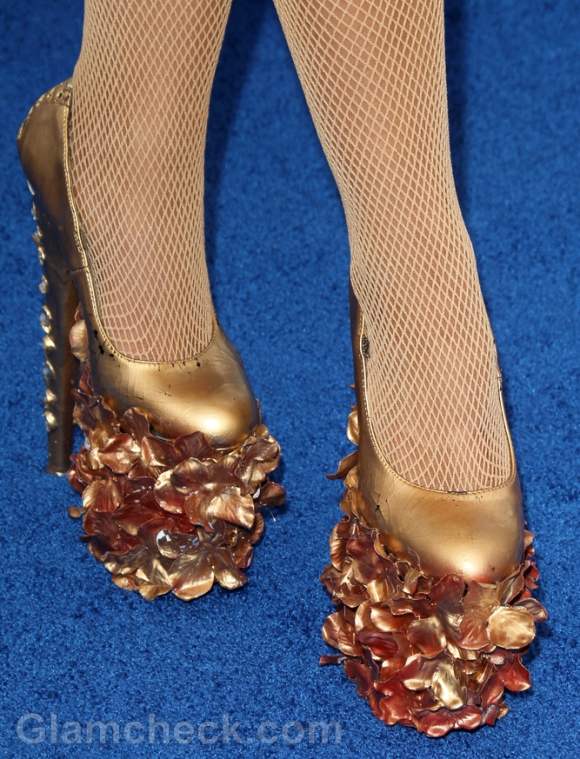 Her shoes were perhaps the most striking part of her outfit. They were gold with gold flower detailing on the stacked heels. That was really an extraordinary piece of footwear but the scuff marks on the shoes looked like it had seen better days. Was it meant to be that way or was it a faux pas?
Hair & Makeup:
Curly orange hair, mascaraed eyes, tangerine lipstick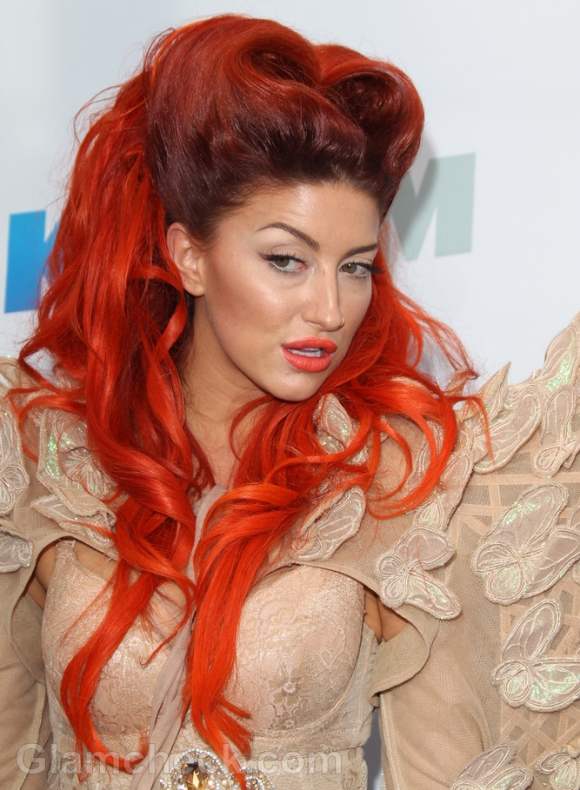 When we saw her about a week ago, Neon's hair was colored a fiery red that faded into an equally fiery orange towards the ends. At this event, her fiery red on the crown was a little deeper and the locks towards the ends were a blazing orange. Piled high on the crown in a heart shape, the rest of her hair was left loose to fall in curls around her shoulders. Finally, for her makeup she went with light tangerine lips, eye liner only on the upper lid and a light swipe of mascara to sharpen the lashes.
Image: Shutterstock