Fashions change with seasons. There is a good reason for that. As nature changes its colors around us, we, as a collective – because we are so strongly connected to the planet – seek also to imitate nature by changing the colors we sport. That is why a lipstick that is your go-to in the winter suddenly loses its charm as the warmer months edge closer and you are impelled by an unknown force to look for a new shade to wear. Now anti-fashion folk will say that this is just a silly way of trying to keep up with the trends, but in fact it's something much deeper. We genuinely are inspired by how nature changes her hues and we want to follow suit in respect of that greatest of all art.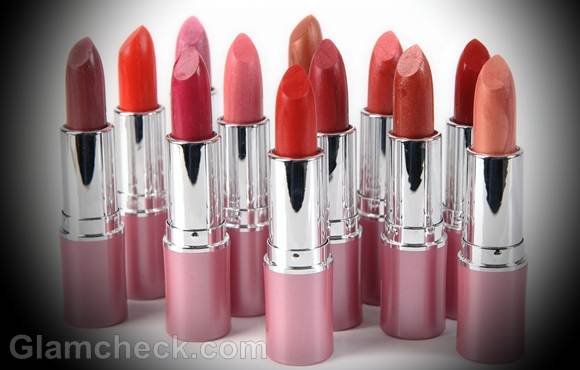 Your summer lipstick colors should reflect the spirit of the season. Even if you don't read the rest of this article, keep this in mind – if you look around you and see a color in nature that you know is particular to the summer, there's a pretty good chance that that same color, and some of its variants, will make a fabulous summer lipstick color. This may sound simple but try it and you will see that it is true. Now if you want a little more detail about summer lipstick colors or are just too lazy to get out and do an analysis of nature colors, read on.
Red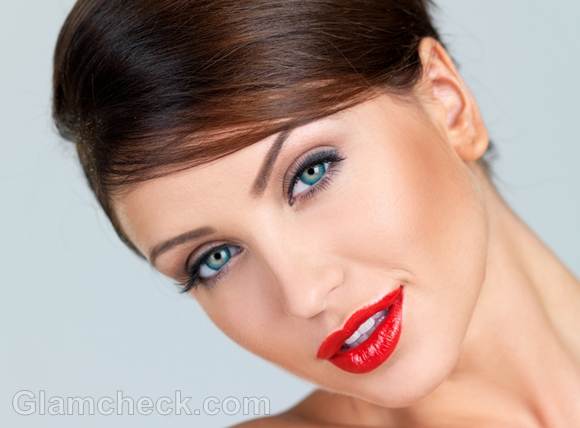 This is an all-time classic. You can wear it in the day or at night, with formal wear or casual wear, for a seductive look as well as an innocent angel look, with beach wear, flip flops, shorts, jeans and dresses. Which other color can boast such an impressive resume? Go on, don't be shy. This bold color makes a style statement and is the perfect shade to begin your experiments with summer lipstick colors.
Pink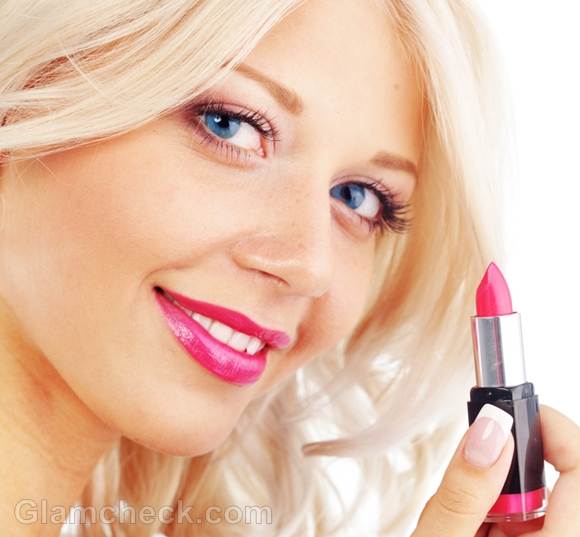 Which girl, in her heart of hearts, can honestly say that she does not love pink? The color is in our DNA. Pink is a pretty popular color with women of all age groups. What's more, there are so many hundreds of shades of pink that you will indeed find a shade of the color to suit you no matter what your age or skin tone. Yes, whether you are 14 or 70, there's a shade of this vibrant color that definitely must feature in your go-to summer lipstick colors. You can sport pink at almost any time of the day or night, with both your formal and your casual outfits. It's a wonderful color for work, a day out or a day in, for a night out with the girls or when you want to look flirty for that special someone.
Berry/Brown – Earth Tones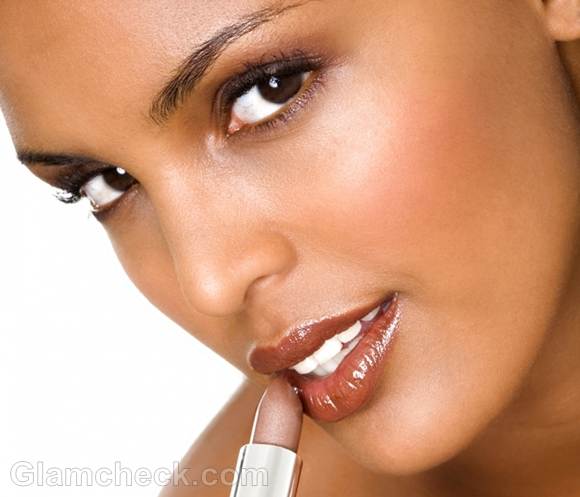 Berry lipstick colors have always been known to be quite versatile, suiting every skin tone from the very dark to the very fair. This is one of those summer lipstick colors that you could easily get addicted to and end up wearing everyday because it looks so damn good. Lighter shades of berry work well for both day and night wear. The darker shades should ideally be reserved for formal evening wear but can go well with a suitably glam outfit in the daytime too. Berry is a very sexy shade so reserve it for get-together with friends, rocking parties and hot dates.
Earthy shades are also an excellent lipstick color choice for the summer. Like berry, brown can suit almost every skin tone. However, this one is a little more subdued than berry so don't wear it on a day when you really want to shine. That doesn't mean brown won't make you look sexy. It has an understated elegance that exudes confidence. All we're saying is that this may not be the best getting-your-groove-on lipstick color. If you find the right shade of brown, it can go with everything all the time. Brown is neutral enough that it can be worn on an everyday basis with most of your regular outfits.
Neon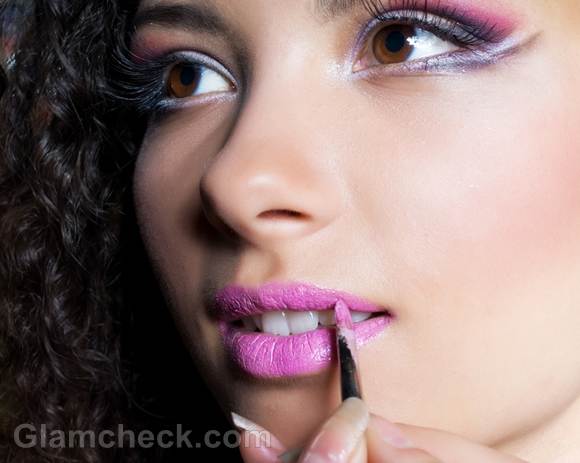 One of the best overall fashion trends this year has been the advent of neon. The ramp has been flooded with neon creations as well as neon makeup from lipstick to eye liner and eye shadow. Red carpet divas – both the veterans and the newcomers alike – have been quick to sport this interesting trend and make it their own. Neon shades are fantastic summer lipstick colors. They exude non-conformity and individuality. They are chameleon-like in quality – taking on the mood and feel of the outfit you wear them with. That's what makes neon lipstick colors a great choice for summer lipstick colors. These shades are best avoided in a professional environment, but they're perfect for parties and brunches. You want to be careful to be prudent in your use of neon, of course. The colors are awesome but the novelty can wear off if you wear them too often.
Orange/Poppy – Flowery Delights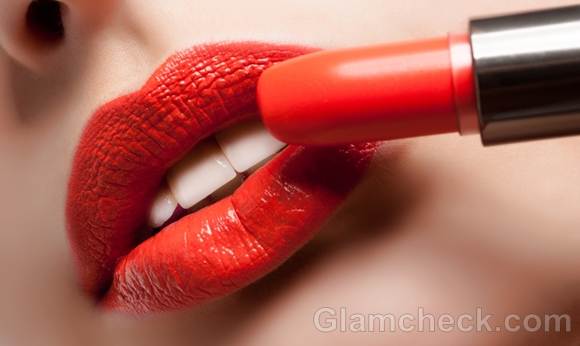 Ever since tangerine tango was announced as 2012's color of the year, we've seen plenty of orange lipstick on the ramp and the red carpet. From neon orange to shades exactly resembling the fruit, they've all made an impression since spring and we have a hunch that this will be a strong and popular trend right into the summer and beyond. The awesome thing about orange lipstick color is that it suits almost every skin tone, depending on the shade, of course. Orange lipstick color looks lovely in the day time as the sunlight hitting it adds a dimension of color that is not as ethereal at night. However, orange takes on a sort of dewy look as the sun sets so don't dismiss it for evening wear too. Wear orange lipstick when you're having coffee with friends, planning on spending the day out shopping, for a pool party or a summer barbecue.
As for the poppy – have you ever seen a field full of poppy flowers? Think Wizard of Oz when Dorothy and her friends walk into that mosaic of color. Ah, I see you've got it. Glorious, life-affirming and warming, yummy poppy is another winner on our summer lipstick colors list which is just as versatile as orange and just as vibrant as the next contender on our list.
Coral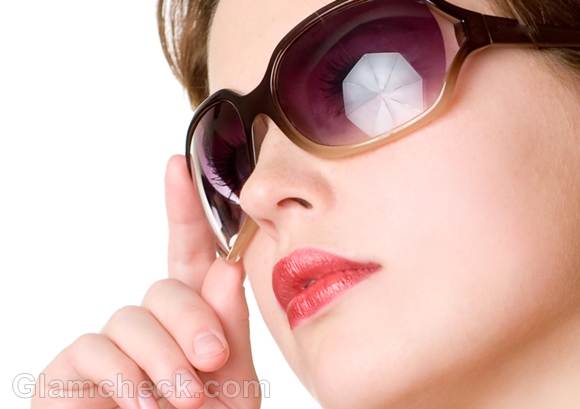 Some women are intimidated by the all-out brazenness of red. Some simply cannot stand orange. For both these sets of women, there is a color that can capture the universal appeal of orange and marry it with the vibrancy of red – coral. Coral is under-stated but can be just as glamorous or subdued as you want it to be. If you have an olive skin tone, coral will give your face a fresh dewy glow and essentially highlight your pretty skin color. Coral is a lovely shade for almost all occasions and outfits. Honestly, it will even suit you if you are wearing tattered jeans and your oldest T-shirt.
Nude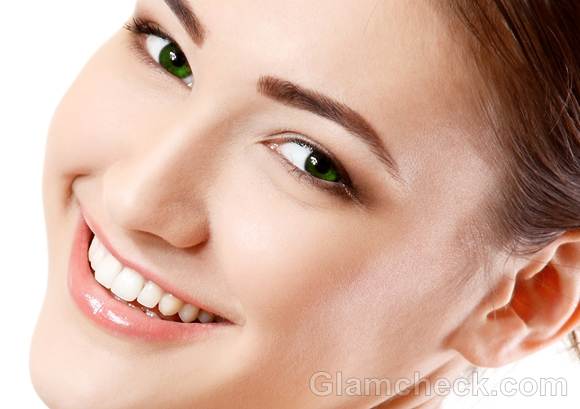 The best thing about a nude lipstick is that it never goes out of style. Nude or natural lipstick colors look marvelous in the summer as they compliment the rest of your minimal makeup on a hot summer day. It looks elegant and gives your face a fresh look. If you want a little more pizazz or drama, team your nude lipstick color with dark eye makeup.
Tips for Wearing Summer Lipstick Colors Properly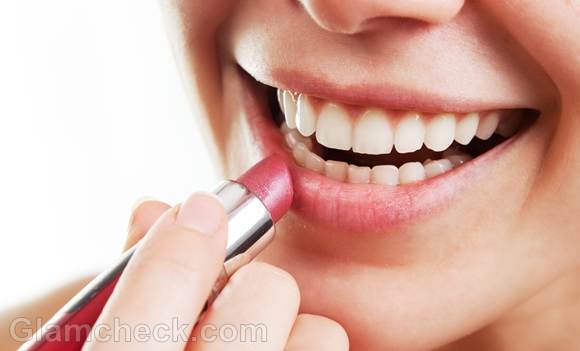 – If you are wearing bright lipstick colors in the summer, then ensure that the rest of your makeup is done so as to look good with the bright color. A flawless complexion is essential, as is just a light dusting of blusher or bronzer, depending on whether it's for day or night. You should ideally wear some eye makeup – at least mascara – so that the bright summer lipstick color does not stand out garishly. Your mascara and eye shadow should be very, very basic though or should be in neutral shades otherwise you will risk looking like a clown. Go very minimal with your blusher/bronzer.
– Exfoliate your lips before applying any summer lipstick colors. Because the colors for summer lipsticks are typically are so bright, they will draw marked attention to your lips and any discoloration or disparity in skin tone will show. Use an old toothbrush with some sugar to scrub away dead skin cells on the surface of your lips. Use very gentle pressure or you risk tearing the very thin skin on that area. You will notice that your summer lipstick color looks much more vibrant and almost alive when you apply them on exfoliated lips.
– As we mentioned, bright lipstick colors will make your lips really stand out. Every crack and crease will be startlingly clear. Now although we're not really for a lot of makeup in the summer, if you're going to wear a bright lipstick color then you should get it right. That is why it is important to dab on some foundation on your lips before applying the lipstick. Use a concealer if you have any discoloration from hyper-pigmentation. Then use a liquid foundation to to cover up the minor cracks that are a natural part of the lip structure. Now when you apply your bright summer lipstick colors, you'll get an even smooth finish. You may think that this is too much effort to put into your lips in the summer, but remember that if you wear a bright lipstick shade it automatically makes your lips the focus of your face. This means that your lips are what people will first notice and keep on noticing as they look at you. So you want to make your lips look full and smooth and worthy of all that attention.
– For smoother application, apply lipstick with a lip brush. You are guaranteed to be surprised by the difference in texture when you use a lip brush as compared to when you apply it right directly from the lipstick tube.
– Choose summer lipstick colors with a matte finish for day wear and gloss for evening wear.
– Don't forget to always remove your lipstick before you go to bed at night. Leaving lipstick on can dry out your lips in addition to causing pimples around the lips. Not a pretty summer look.
Image: Shutterstock