Cuban TV host Daisy Fuentes wore an outfit that was both cheerful and sexy as she attended the 23rd Annual 'A Time for Heroes' celebrity picnic in Los Angeles, California on June 3 which benefitted the Elizabeth Glaser Pediatric AIDS Foundation.
What she wore:
Black top, yellow pants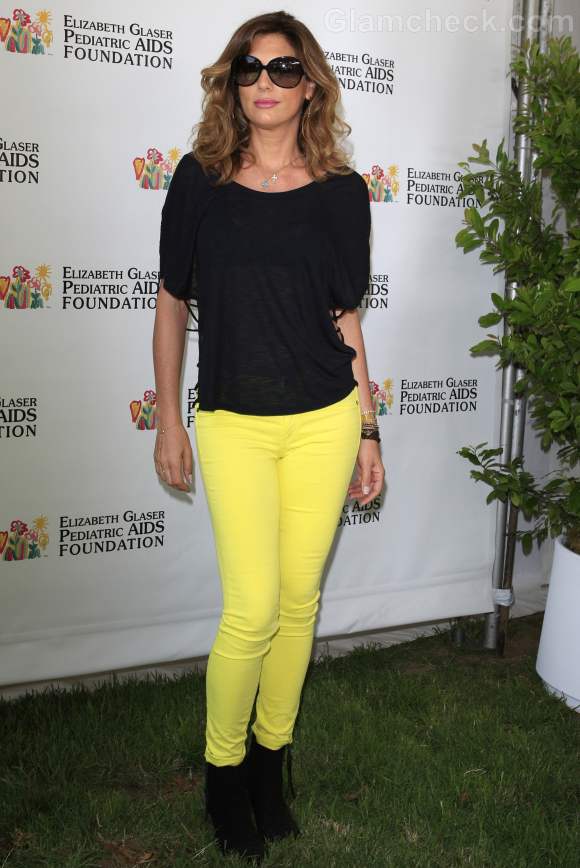 Black and Yellow color blocked look
The 45-year-old donned a pair of canary yellow jeggings and a black top. Masquerading as an ordinary black blouse from the front, Daisy's top revealed itself to be all cutouts which exposed almost her entire back when viewed from behind.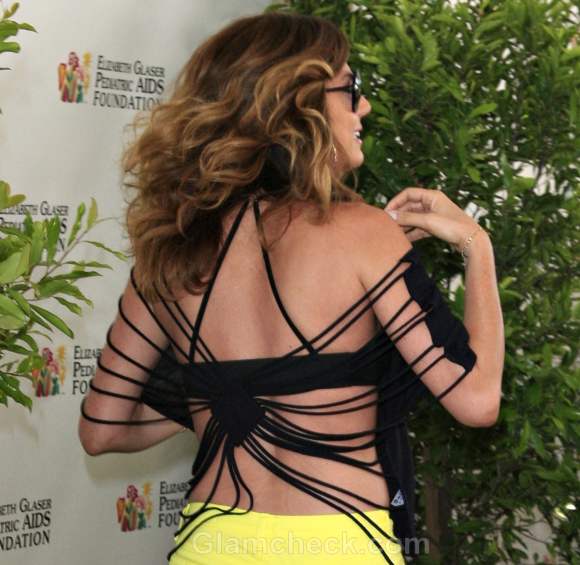 She adorned herself with plenty of delicate jewellery that added touches of sparkle to her ensemble – gold hoop earrings, two crosses around her neck, one blue, the other white, and a gold ring which extended into a bracelet. She also had on several chunkier bracelets on the other hand, supposedly to draw attention to her French manicure.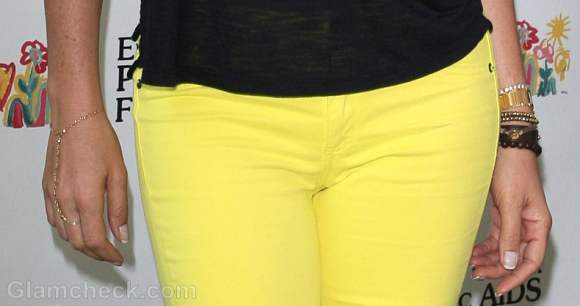 She finished off with black sun glasses and black ankle boots.
Hair and Makeup:
Curly hair, pink lips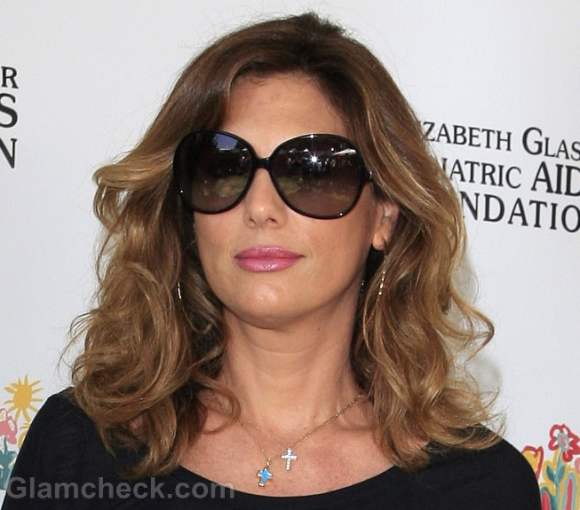 Daisy's large black sun glasses hid her peepers so we're not sure what road she took with her eye makeup. She wore pink lipstick and a bit of blush for a sun-kissed look. Her auburn hair was styled in relaxed curls to complete her fun outdoor look.  
Image: Joe Seer / Shutterstock.com