We were totally bowled over by rocker Gwen Stefani's hairstyle at the 23rd annual 'A Time for Heroes' celebrity picnic benefiting the Elizabeth Glaser Pediatric AIDS Foundation on June 3 in Los Angeles, California.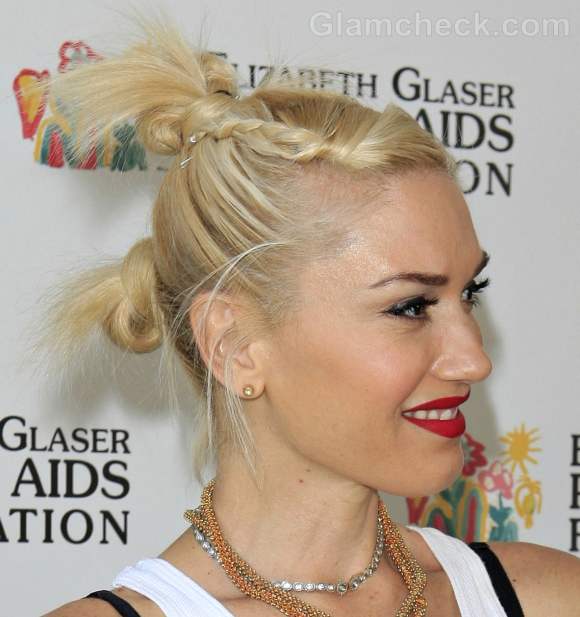 Gwen has short hair, which is honestly quite hard to style as there is only so much that you can do with less hair to fashion. That did not stop her from sporting an arresting hairstyle though. Short-haired ladies, take note.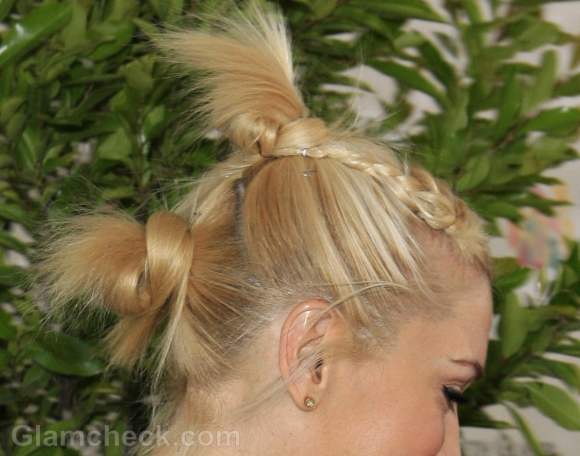 Gwen Stefani  Double-knotted Braid & Bun Hairstyle
The 42-year-old's hair was styled in not one but two knots. The first stemmed from a braid along the crown while the second was made up of the hair left over at the base of the head. The ends of both knots were left out to give her an edgy look.
Even someone who doesn't know her would guess that she is a rockstar in this hairdo!
Image: Joe Seer / Shutterstock.com