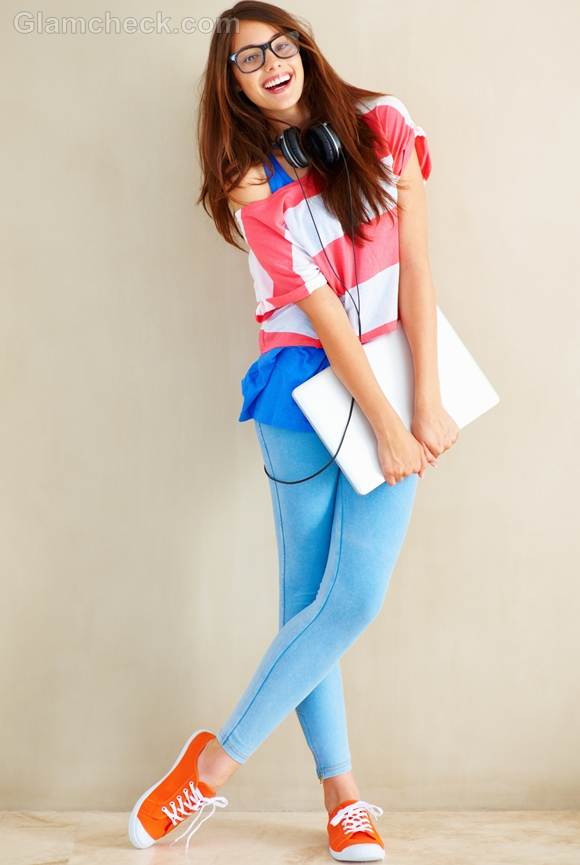 Nerdy Look Girl
The Clothes:
A splash of colors is the first thing to capture the eye when one goes through this style picture. The model is wearing 2 layers of tops to give a color burst look. The inner part comprises of a blue sleeveless top, and above it is a peachish red and white horizontal striped t-shirt completes the upper ensemble. The blue sleeves of the inner top play peekaboo on one side. Blue jeggings complete the outfit.
The Makeup:
There is barely any makeup apart from a touch reddish pink on the lips.
The Hair:
The hair has been left open in its natural style.
The Accessories:
All the accessories here add to the "Nerdy-Geeky" touch, right from the pair of black rimmed glasses to the headphones and white laptop. Of course, the funky pair of orange keds does not comply with this – it adds more to the color burst.
Sport the Look:
Introduce vibrancy to the classroom by sporting this look in college.
More Pictures: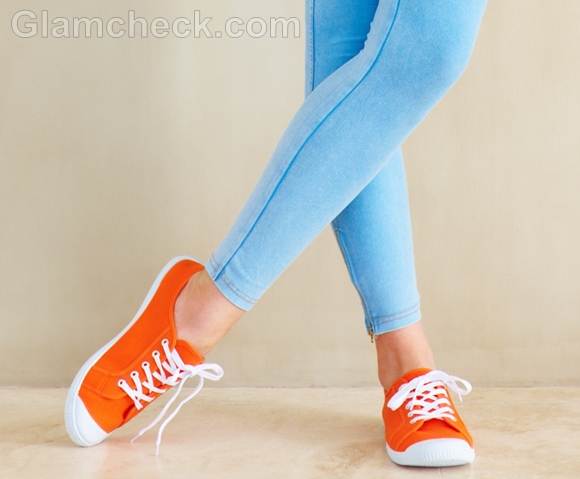 Orange Sneakers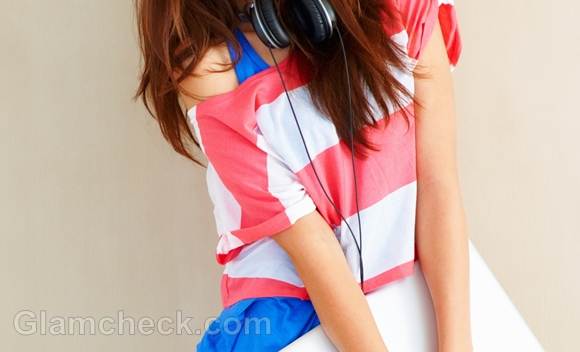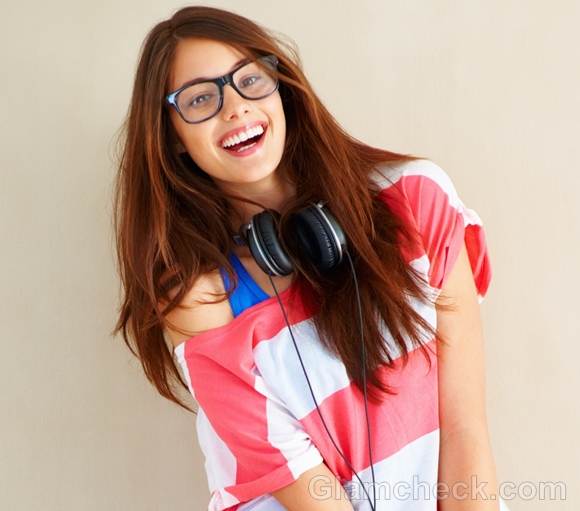 Pictures : Funky Nerd Look
Image: Shutterstock.com