A lot of people get themselves inked to make a statement. Apart from making a personal style statement, some of the tattoos hold immense depth and meaning for these people. Fashionista, a self confessed die hard Dior fan and famed rapper Misfit Dior (originally named –  Laeticia Guzman) , also remembered as the hot girl from the season 1 of The white Rapper show is a huge fan of getting inked.
The tattoos on her body reflect the spirited side of the rapper. She has tattoos at various places of her body and is one of the preferred poster girls for magazines dedicated to covering tattoos.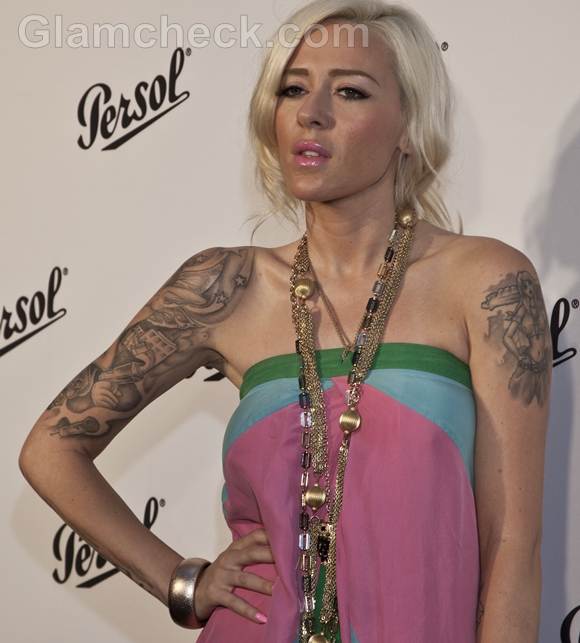 Celebrity Arm Tattoos:  Misfit Dior
Some of her not so photographed tattoos include the word Dior tattooed on her left forearm in graffiti, to reaffirm her love and ultimate fanaticism for the historic designer Christian Dior. She also has her name "Misfit" tattooed on the back of her neck in her logo. An "L" tattooed on her back stands for her real name. We discuss the two most prominent tattoos that she has on both her forearms.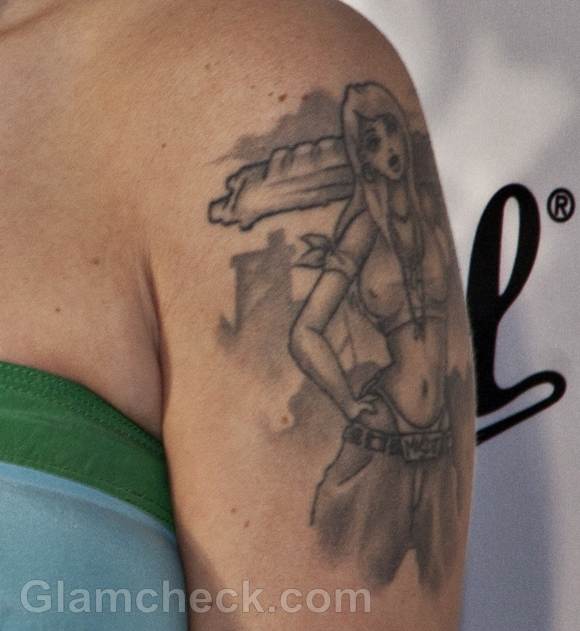 On the upper left arm, Misfit Dior has the tattoo of a girl with a gun, which she says looks like a mini her. In her own words, "it is kind of manga style."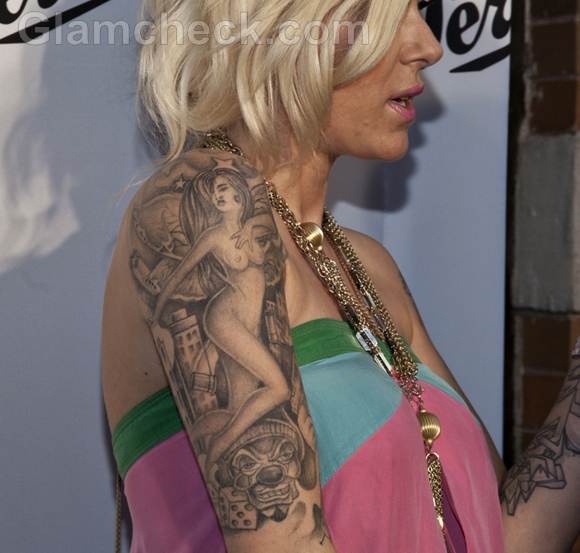 On the right upper arm and covering almost half of her sleeve, Misfit Dior, has the tattoo of a flying lady amongst a backdrop of city buildings, stars and at the bottom, there is a clown shooting a gun with bullets.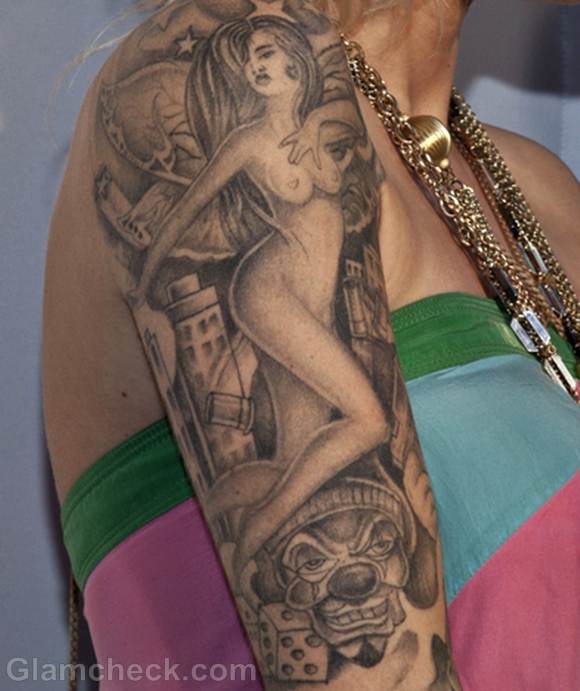 The tattoo is akin to a big collage, representing the many facets of a girl living in the city. The tattoo is done in one shade – black and is very detailed. The tattoo represents the free yielding spirit of the multi faceted rapper.Unbound by the city life and its shackles, the flying fairy shows the ambitious side of Misfit Dior.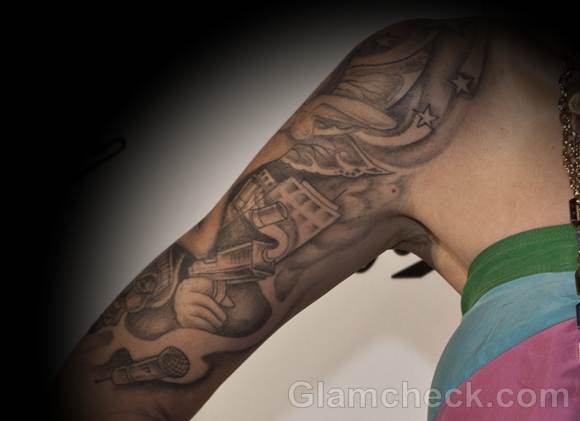 Tattoos reflect a fun side of Misfit Dior and she surely lives up to her rapper image by sporting these.
Image: lev radin / Shutterstock.com