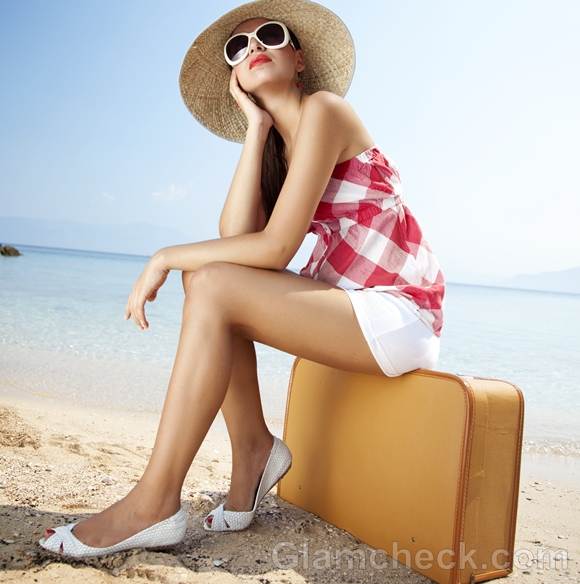 Clothes:
An off shoulder red and white checked top and a pair of white shorts completes the outfit in this style picture.
Makeup:
The lips have been done up in red and are totally in sync with the attire.
Hair:
The tresses have been tied into a low ponytail.
Accessories: 
A wide brimmed sun hat, white peep toe flats, a pair of oversized white rimmed sunglasses and cherry drop earrings totally set up the mood for a beach vacation.
Sport the Look:
During your beach vacation while you sip on your cocktail or mocktail!
More Pictures: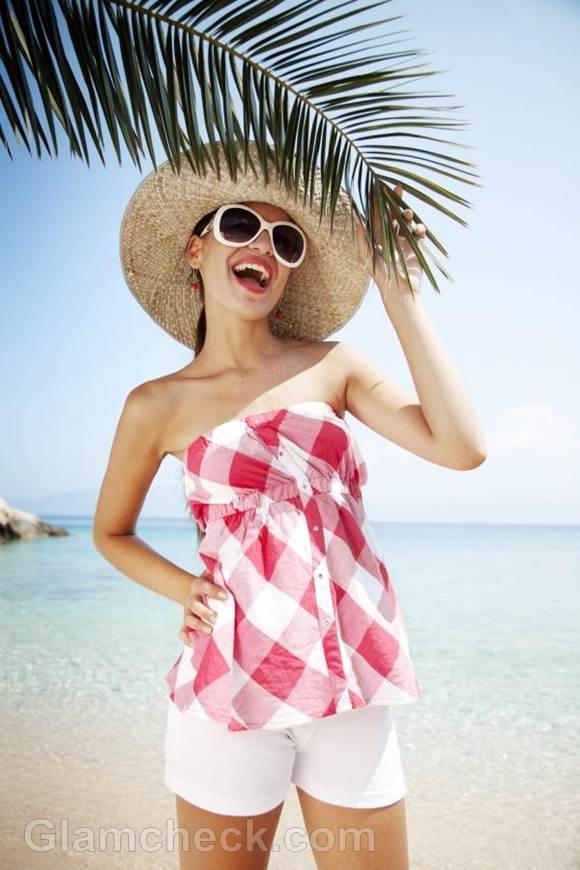 Style Pictures : Beach Vacation Look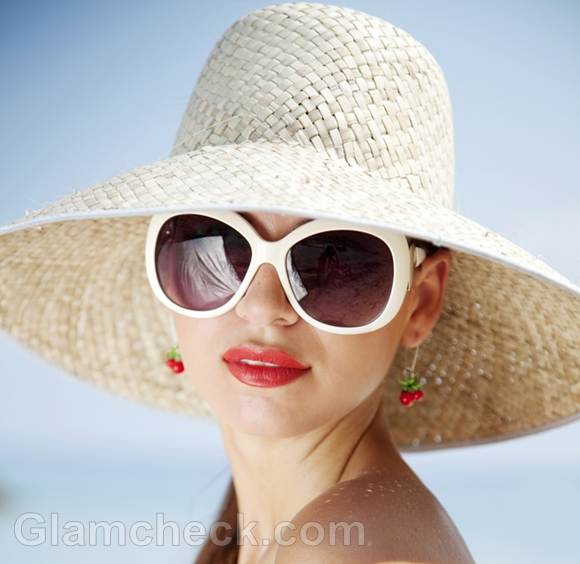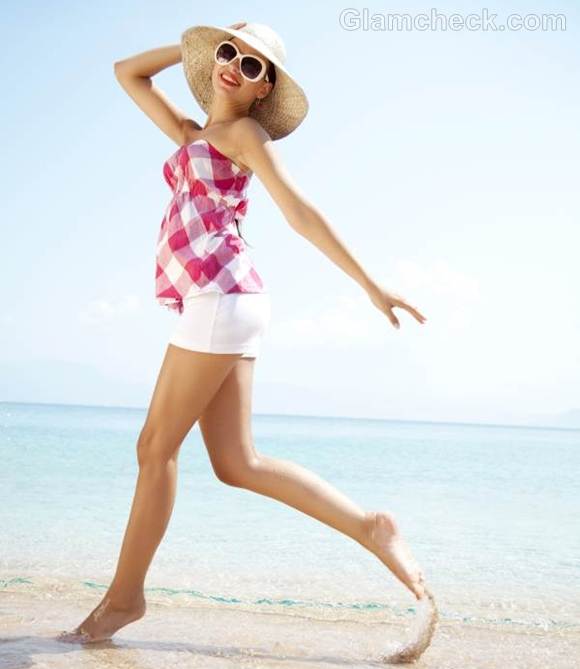 Image: Shutterstock.com