Candy colors are really "in" this season, and have been dominating the runways, in terms of apparel. However, candy colors are also ruling elsewhere – namely as nail polish!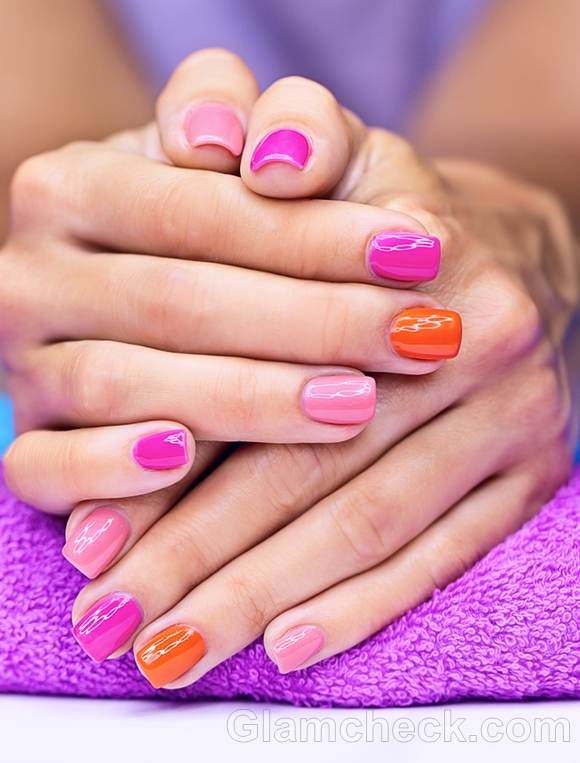 Yes, candy nails are really a big thing in the manicure market. In fact, you can do your own take of candy nails by flaunting a different shade on each of your finger nails, like the photo above.
Quick Tips for Getting Candy Nails
Prepping the nails: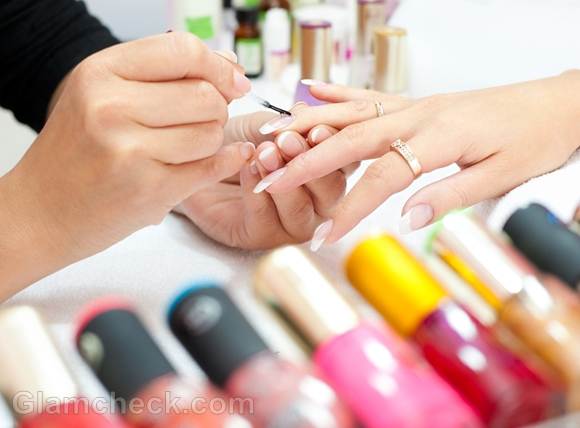 You can start by getting a manicure. If you don't want to spend money in the nail salon, then you can do your own manicure.
Once your nails are prepped up, you can go to the next stage of applying nail polish.
Choosing the colors: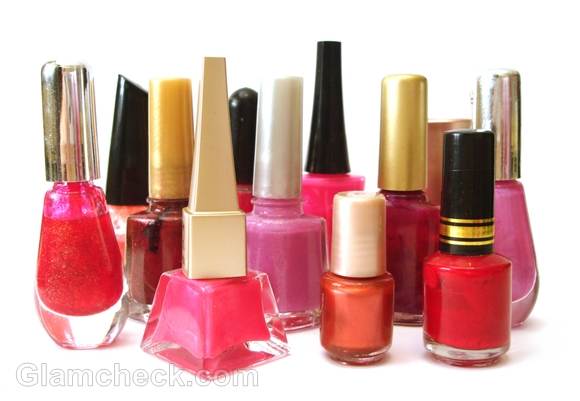 For candy nails, like the style shown above, you should have at least three shades. They could be pop pink, bubblegum pink and orange or you could choose from other colors too – such as purple, blue, green or yellow. You could do two tones – that is alternate between two colors for the nails. Choosing five completely different candy hues for each of the fingers would also look funky. To make it jazzier, you could paint all the ten fingers in different shades. That would be colorful indeed!
Playing with patterns: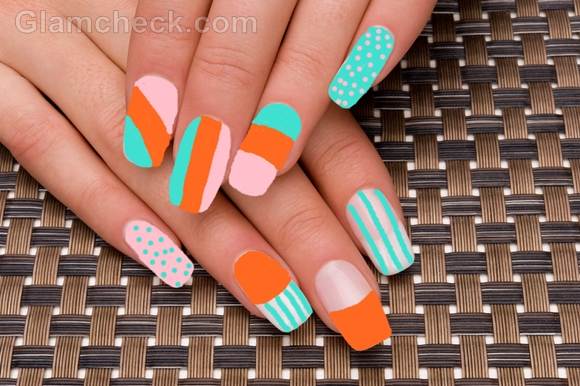 You can take the trend of candy nails a notch higher by bringing in fun elements like prints and patterns. You could paint each nail with two or three colors. For example, you can start at the corner of the nail by applying a vertical thin strip of pink nail polish. Next to it you could paint a strip of orange and next to it a line of powder blue polish. You could sport vertical or horizontal stripes. You can even keep them diagonal. There is a lot that you can do, so go ahead and experiment.
Applying Nail Art: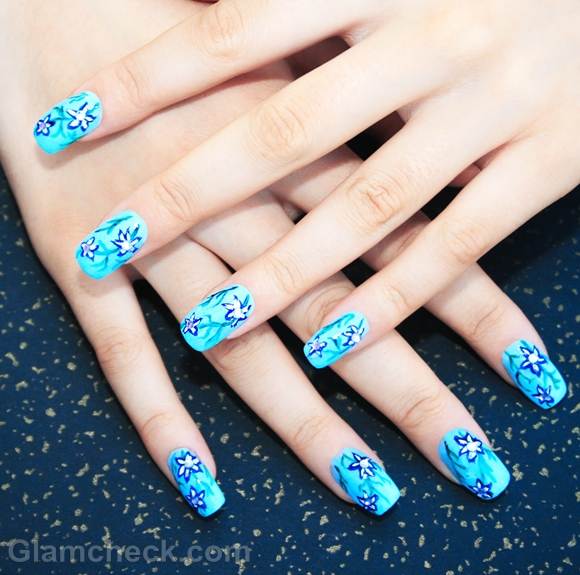 You can also keep a single color on a nail and apply nail art on it. Stick-on nail art is easily available at most beauty stores these days, so you could take your pick from one. You can also draw a pattern on the nail, with the help of nail paint pens, and then apply clear varnish on top.
A nail art that I personally like, and do quite often on my nails – is the newspaper print. Once your candy nail polish has dried, apply a small cutting of newspaper on the top of your nail. Now rub alcohol over the newspaper that is covering your nail. You will see that the print gets transferred on to your nails. Quickly apply a coat of clear varnish to hold the print in place, after you have removed the newspaper. Cool idea, isn't it? 
So, the possibilities of playing with the candy nail style are many. You can choose colors according to your mood or the different colors of the dress you are wearing. As long as you don't start chomping on your nails, thinking it is candy in reality, there is no reason why you shouldn't follow the candy nails trend!
Image: Shutterstock.com