Here's another winning outfit from the Serpentine Gallery Summer Party 2012 held at The Serpentine Gallery in Hyde Park, London on June 26. Suki Waterhouse arrived in a gorgeous must-have summer dress.
What she wore:
Floral maxi dress by Roberto Cavalli
Suki donned a stunning floral maxi dress that resonated completely with the season. The off-white fabric had a gauzy look which gave the dress a dreamy feel. Coral, plum, blue and green were the dominant colors on the floral print.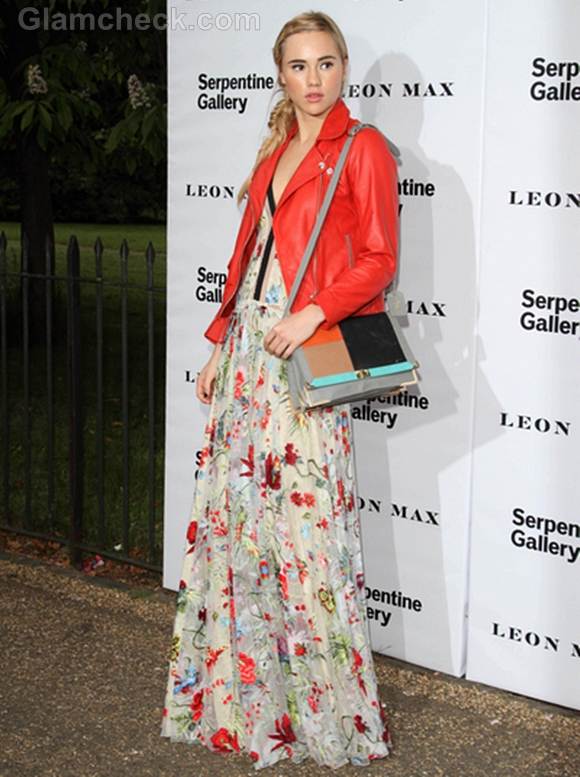 She wore a matching coral leather jacket to complement the dress. A grey handbag with colourful panelling was her only other accessory. Of course, she wore shoes but we couldn't see what kind under the floor-sweeping maxi.
Hair and Makeup:
Fishtail braid; coral lips, dark eyes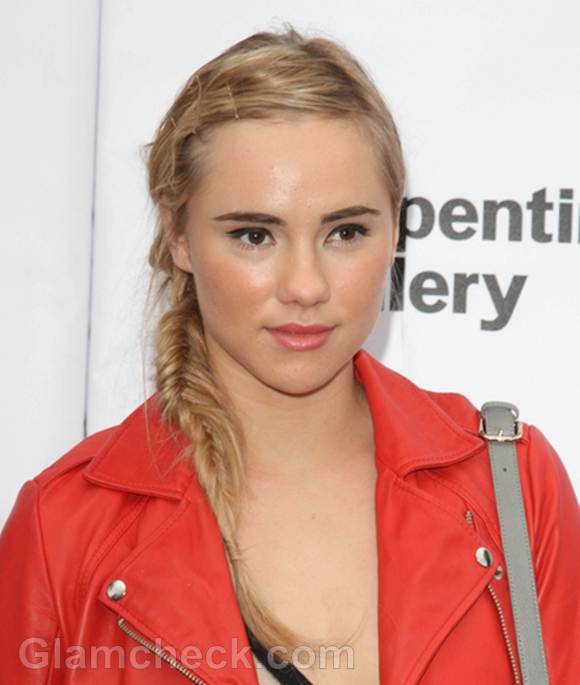 The pretty blonde chose a side fishtail braid for the evening, using bobby pins to keep stray hairs off her forehead.
Her makeup was flawless. Lightly mascaraed eyes with winged liner made her peepers stand out under her shapely brows. A delicate coral lip color which perfectly matched the jacket lit up her face while a peachy blush gave her look a soft finish.
Image: P R Photos