Viva Glam Magazine's issue launch party at The Station at the W Hotel in Hollywood on July 31 boasted a guest-list of beautiful people. Marzia Prince was one of hotties who turned up at the glamorous do looking ready to rock.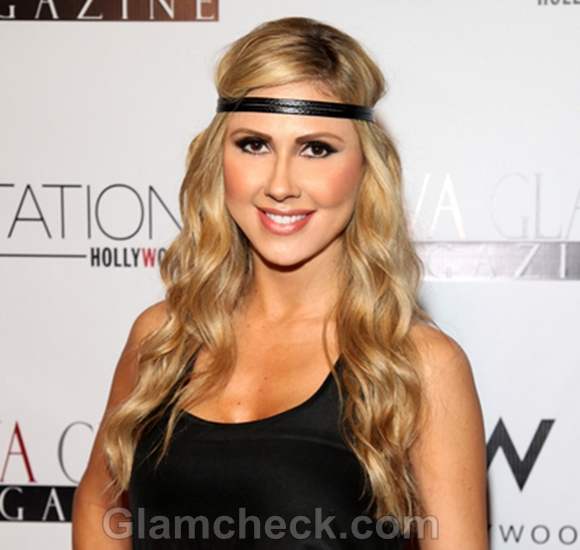 The pretty blonde wore her hair loose, styled in the type of groovy curls that smack of popular 70s fashion. She even added a black leather band across her forehead to give her look an authentic retro feel.
Take a page out of Marzia's book and rock a hair accessory to reinforce a look you're trying to pull off. Whether you want something girly, edgy, futuristic or vintage, there's a hair accessory that can do all the talking and get your message across. 
Iimage: P R Photos