At the NYC premier of her latest film "We Made This Movie" at SVA Theatre on September 20, actress Anabelle Acosta went with a clean-cut look for her entire ensemble. That does not mean it was too staid. Far from it.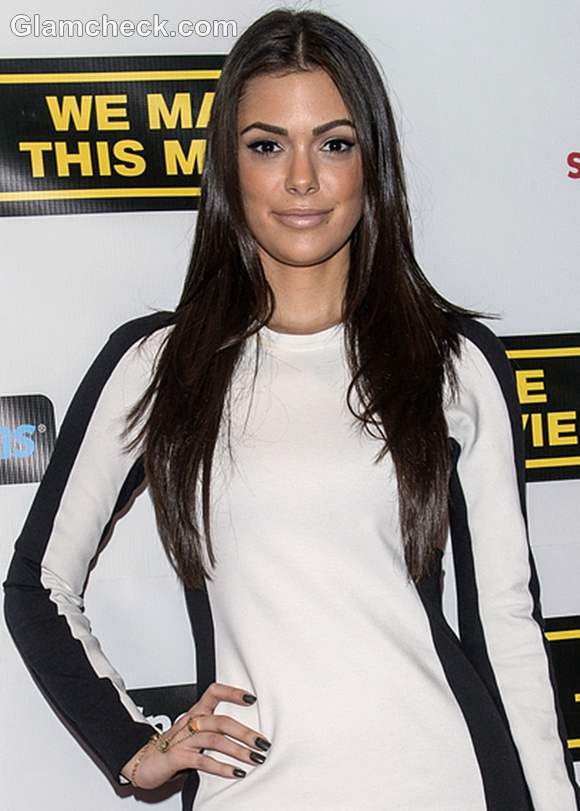 Anabelle did a great job of following a popular makeup and outfit trend this year – nude shades. Her monochrome black and white dress was the perfect backdrop for her nude makeup. Her lips presented a startling nude palette and her cheeks had the barest hint of color. She did, however, make use of some eyeliner and mascara to perk up her peepers. The neutral tones were just right to bring out her natural beauty.
She complemented the barey-there makeup with a simple hairdo. Her long, glossy brown tresses were cut in layers, straightened and left loose. The ends were flicked out to provide some texture.
This is a great look for the towering beauty – simple, elegant and very in.
P R Photos