It's approaching that time of the year again when things that go bump in the night come out to play. We're talking about Halloween, of course. If you live in Hollywood, you don't have to wait till the actual holiday to get out your costumes. You can parade around in ghoulish makeup and play pranks on your friends the minute your calendar says it's October.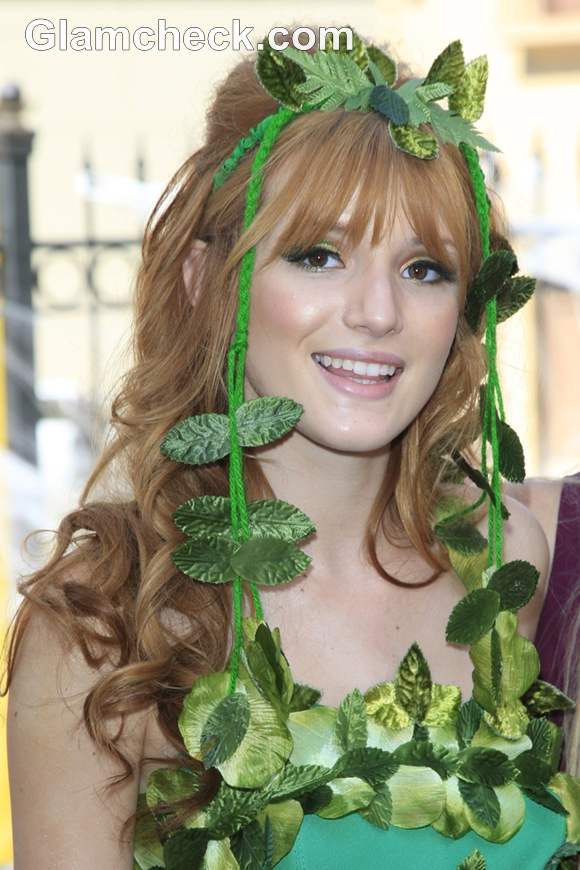 The younger set of Hollywood celebs doesn't need to be told that. They're more than happy to show off as they go to dozens of parties to kick-start the month-long celebrations.
Check out a few of them as they stormed the Universal Studios backlot on October 21 for the 20th Annual Halloween Carnival hosted by Camp Ronald McDonald for Good Times.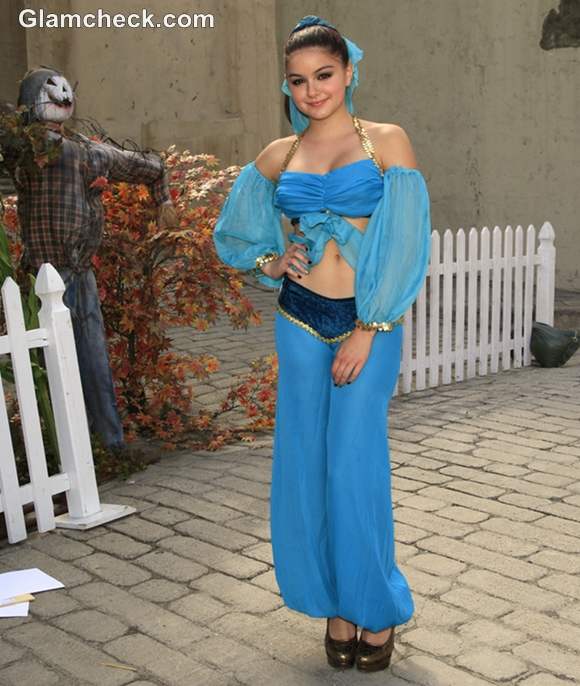 Ariel Winter halloween costume 2012
Modern Family's Ariel Winter came dressed as a genie. She is so adorable in the blue and gold ensemble, and check out those bronze pumps she accessorized with! Were there pumps in ancient…errrr… wherever genies are supposed to be from?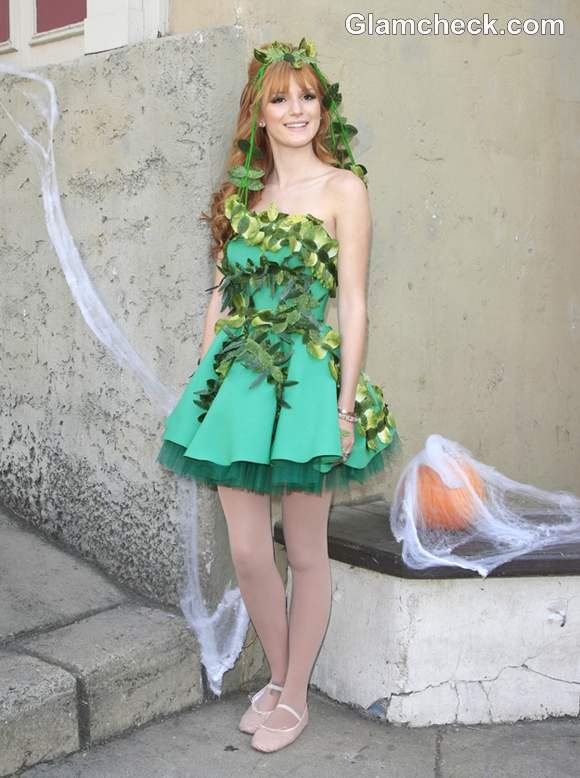 Bella Thorne halloween costume 2012
Bella Thorne arrived in a cutesy version of Poison Ivy. Instead of donning the usual green bodysuit, she opted for a short, strapless dress with a tulle skirt. She also entwined fake ivy into her hair for drama. Well, hair accessories are big this season!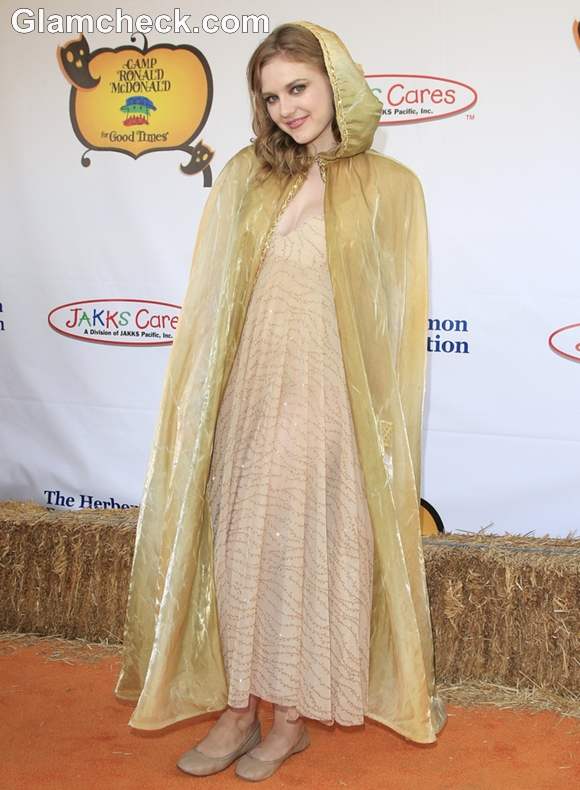 Kaitlyn Jenkins halloween costume 2012
We're not quite sure who Kaitlyn Jenkins is supposed to be. Any guesses? Is she Red Riding Hood sporting the trendy nude and swapping her red cape for a yellow hooded raincoat? Nope, she wouldn't dare come dressed as the same character somebody else chose. Which takes us to our next fun-loving celeb.
Katherine McNamara halloween costume 2012
Katherine McNamara is the perfect Red Riding Hood. Not only because she's found a very spiffy cape but also because her red hair kinda strengthens that impression. Also, we're partial to her look because of her gorgeous black Mary Janes.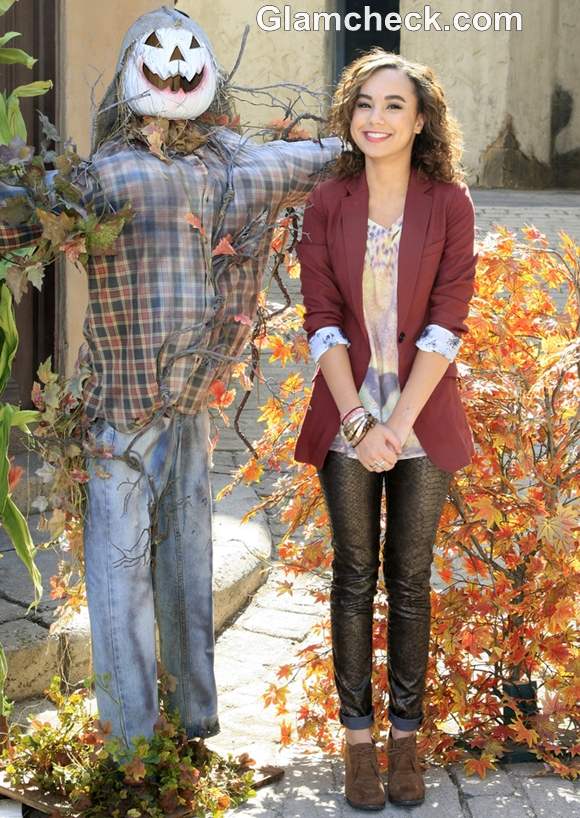 Savannah Jayde halloween 2012
Oh, Savannah Jayde! No time for a costume? She came as, well, herself. But she still looked splendid in snakeskin leggings and a maroon blazer. A fun, youthful look, even if it isn't quite Halloween-appropriate.
That's all there is for now. But with the spate of parties on the cards you can bet there'll be plenty more where that came from. Have you found inspiration for your own Hallow's Eve outfit yet? Or are you waiting for more celeb appearances to decide? We'll do our bit and keep you posted.
Shutterstock