R&B singer Rihanna is as outspoken with her outfits as she is in life. She's no stranger to trying out new looks and her current tour to promote her new album 'Unapologetic' has seen her in ensembles that not many women can pull off. She was spotted in another experimental outfit as she arrived at the Westfield Stanford City Shopping Center in London on November 19 to turn on the Christmas lights.
What she wore:
Collared striped shirt and pants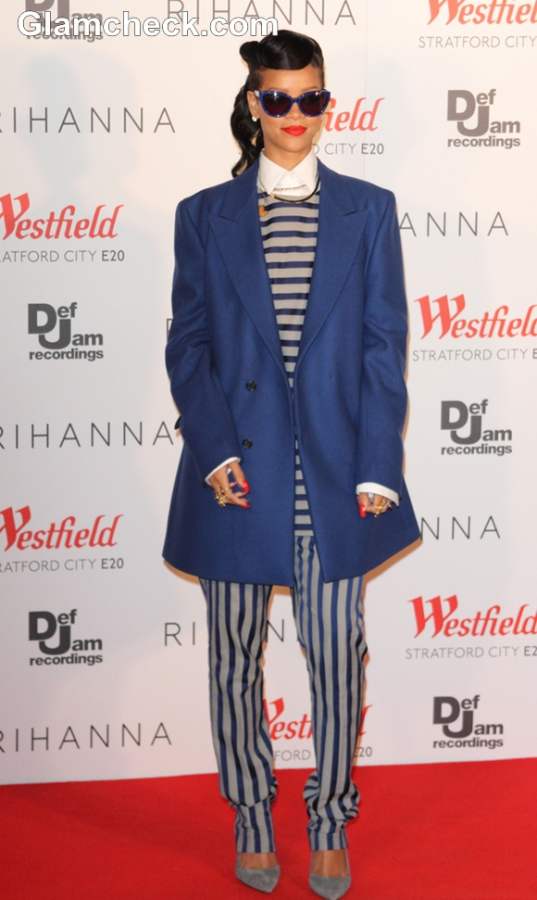 Rihanna stripe outfit 2012 Switch on Westfield X'mas Lights
Sexy Rihanna hid her toned curves under a large, long blue and grey striped blouse with matching pants. She paired this with an over-sized blue coat and grey pointy pumps, accessorizing with gold jewellery for a glamorous touch and blue-framed sun glasses for whimsy.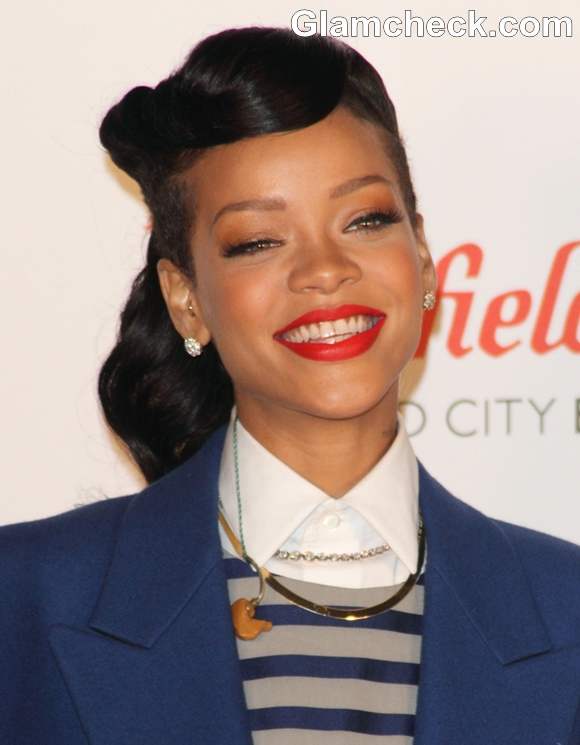 Rihanna hairstyle makeup 2012 Switch on Westfield X'mas Lights
Hair and makeup:
Twisted updo; glam day makeup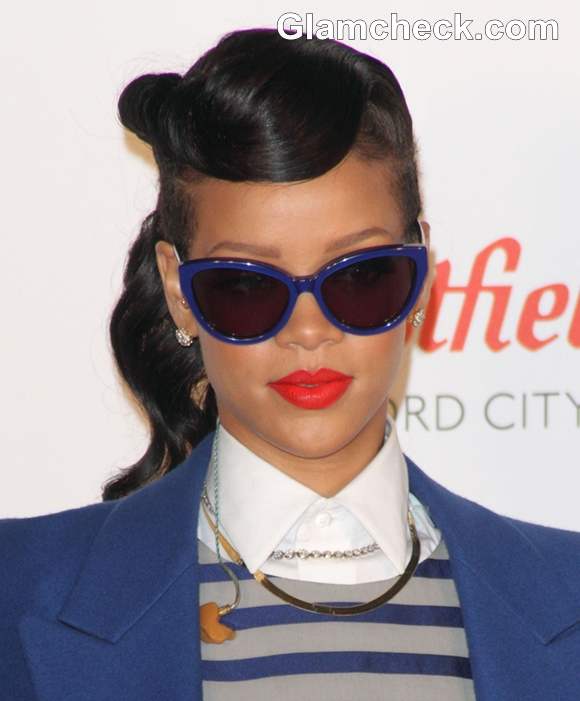 Rihanna hairstyle 2012 Switch on Westfield X'mas Lights
She highlighted her shaved hair by doing the existing tresses in a twisted style that was kinda retro. Bronze eye shadow made the perfect backdrop for her lined and mascarraed peepers, all of which were subtle enough to let the real focus of her face – her red lips – shine.
P R Photos