Cosmetics are dear to any girl's heart, all the more so because each beloved cosmetic product is the result of months and perhaps years of experimentation and trial before finding the one that's just right for you. Some cosmetics can be so expensive that you have to save up for months – which you gladly do – to buy a new tube or jar. Maybe your favorite cosmetic brand has stopped manufacturing your favorite product and you want to stretch the last bottle you managed to grab for as long as possible. Whatever your reason – whether love or thrift – you'd do well to learn a few tips which will help you to make your cosmetics last longer.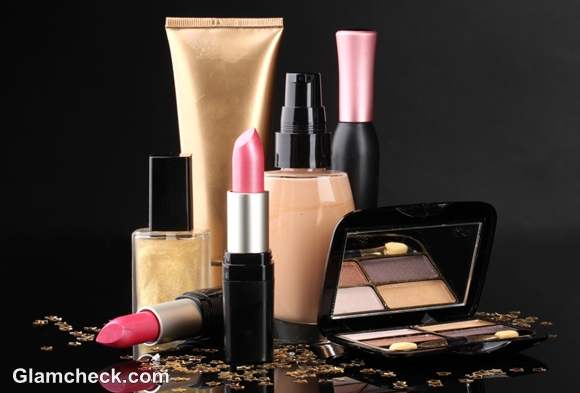 How to Make Cosmetics Last Longer
These tips have been known ever since cosmetic use became popular. However, it is natural for newer generations to forget age-old advice. Let's recap what our mums and grandmums and their female relatives before them always knew how to do.
Buy Quality Products
If you pay a pittance for foundation or face cream, don't expect it to give you good results or last very long. It may sound snobbish, but with cosmetics you really do get what you pay for. The branded ones are expensive, but they give you better results and they last longer than the drug store varieties. That's why it makes sense to splurge a little now and then to buy quality cosmetics.
Use and Store Them Right
How many times have you left a tube of moisturizer or eye cream open for ten minutes or so as you rush about in the morning trying to get ready for work? Or thrown a lip balm in your over-flowing handbag where it was engulfed in obscurity only to be rediscovered at your annual handbag-cleaning session? Yes, we're all guilty of such cosmetic-care indiscretions.
We spend a bomb on out makeup and cosmetics only to treat them shabbily once we've paid for them. Most cosmetic items need to be stored in a cool, dry and yes, sometimes a dark place. They are not meant to be exposed to extreme temperatures whether too hot or too cold. You need to have clean hands when you use them, and you need to shut the jar or tube properly when you are done so as to reduce the product's contact with air, dust, germs which can hamper its longevity.
Put them in the Fridge
If you had a trendy grandma, you probably already learned this little trick from her. Putting cosmetics in the fridge seriously maintains them and makes them last for a really long time. You'll get bored of them before they get spoiled! Everything from your lipstick and nail polish to your eye liner and perfume will be much happier in the fridge. Mind you, don't put it in the freezer. Remember, extreme temperatures don't do your cosmetics any good.
Be Selfish
This may make you unpopular with your gal pals, but the hygienic reasons for not sharing makeup and cosmetics are strong enough to justify this move. Don't share your lippies, powder, foundation (unless it has a pump), makeup brushes, eye liners and shadow, or indeed anything from your vanity bag if you hope to make them last a long time. You do not know where people's hands have been or how hygienically they'll use your stuff. It's not like they're going to tell you (and it's not like you're going to ask). Make up an excuse about being grossed out by germs or something if you have to. Avoid situations where someone is likely to ask to use your cosmetics. You'll be surprised by how much this simple rule affects the longevity of your cosmetics.
Prevent Wastage
This is a pretty duh piece of advice, no? But it's one that we tend to not pay much attention to. How many times have you squeezed out more body lotion than you need? Or brushed on more powder than is right for you? Be mindful when you are applying your cosmetics or makeup so that you do not use more than you have to. You can't put what you've taken out back in the tube or jar (and you shouldn't!). So whether it's your powder, foundation, moisturizer or blush, be prudent as a rule. If you use less, you can always apply more, but it doesn't work the other way around.
Another way to avoid wastage is to use cotton swabs for things like nail polish remover and toner instead of using cotton balls. The latter soaks up far too much product.
Finally, if you use a sponge to apply foundation, make it a wet one. A dry sponge will soak up the foundation which will not just waste it but also make for inefficient application. A wet sponge, on the other hand, will ensure even application and there will be minimal soaking in of the foundation. Keep in mind that the sponge does not have to be dripping wet. Give the sponge a quick dip in a bit of water, then squeeze out the sponge so that it's damp without being leaky.
Practice Proper Makeup Application Techniques
Continuing from the last point, you can prevent wastage by learning how much of each cosmetic product you need for your skin type/texture and how to apply each one for maximum effect. You'll be surprised by how little you really need. Makeup artists unanimously agree that most women do not know how to use their makeup which is why they end up wasting so much of it. In fact, the pros claim that they can make their products last much longer despite having to use them so frequently in the course of their jobs. The experts have spoken. Invest in a makeup course if you want to make your cosmetics last longer, and you'll probably end up looking better for it too. It's a win-win, this one.
Be Realistic
Although cosmetics claim to have a shelf life of two to three years, you'd be wise in some cases (like with foundation or moisturizer) to throw away what you have opened and not used for a year or 18 months. You could still use them if you like, but you'll be taking a chance with your skin. Is it really worth it? Don't let your need for economy blind you to common sense. If you know you're not going to use a certain type of cosmetic much, buy a smaller tube or jar if these are available.
Recycle
It's natural to want to throw cosmetics away when we get a little bored of them or when they are nearly over or even when they just start to show signs of use! Yes, we're spoiled that way! But these are hard economic times so here are some simple things you can do to prolong the life of these cosmetics or to recycle them for other uses.
OK, so your lippie has seen better days. But did you know that you can use it as blush too? Read more about that here.
You can add a little nail polish remover to dried-up nail polish to give it a new lease on life.
A few drops of rubbing alcohol in your face powder or eye shadow can make them almost like new.
If there's just a little bronzer left, try mixing it with your body lotion for sexy, no-fuss body shimmer in a flash.
Soak your nearly-over mascara or lip gloss in hot water for about 3 minutes. Remove and give it a good shake. This should give you a few more swipes of both.
Your eye shadow and lip color palettes can be mixed together to create new colors.
These are just a few ways to recycle your cosmetics. There are dozens of others which you have probably heard of from friends or used yourself. Don't forget to share if you know of such gems.
Shutterstock