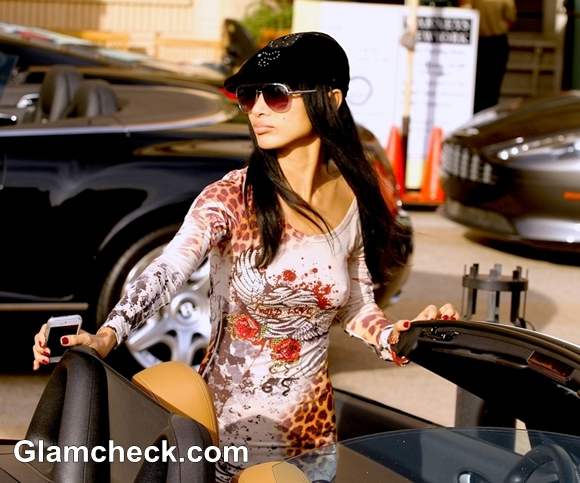 Celeb Street Style – Bai Ling
A jersey mini dress in splashes of panther print and a floral and fairy placement print was opted by actress Bai Ling, while street hopping at Barneys in Beverly Hills.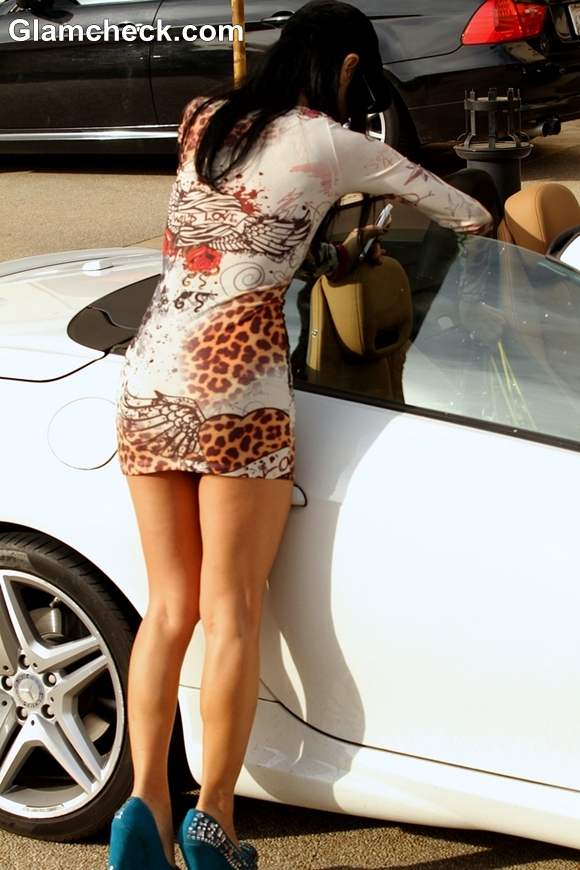 A stone-studded black golf cap and cool aviator shades upped her oomph on a sunny December.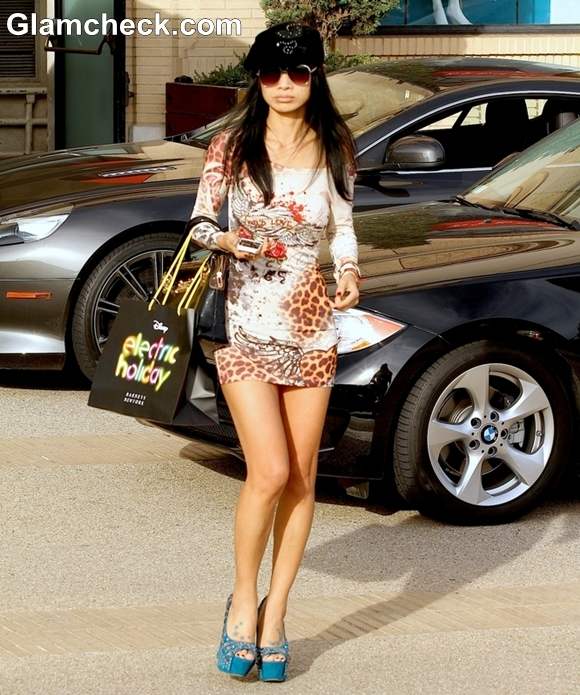 Bai Ling Sexy In A Jersey Mini At Beverly Hills
A pair of studded sky-high blue platform heels, a black leather tote and well-manicured burgundy nails completed her look.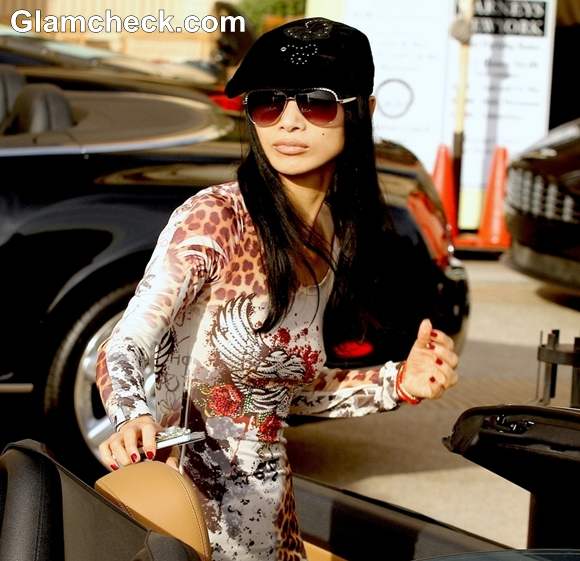 Celeb Street Style – Bai Ling
Her long silky hair slithered down her lithe neck and brushed her shoulders. She looked hot, and we agree on it!
Get Her Look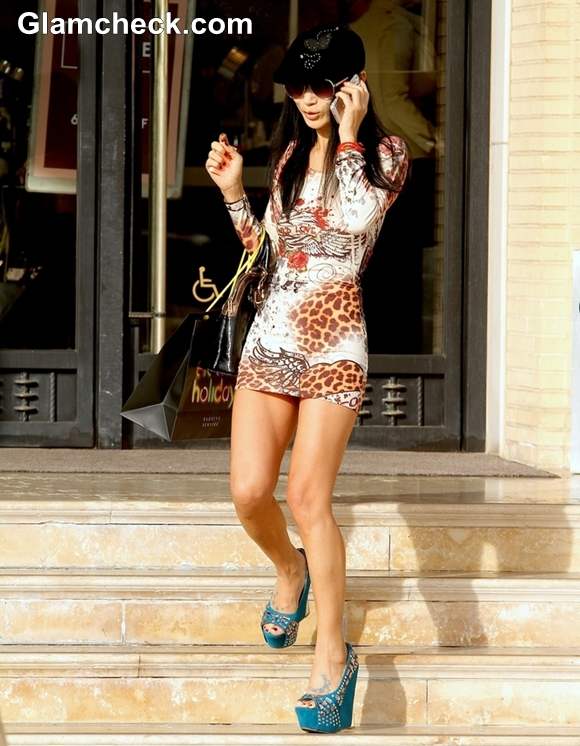 Bai Ling street style
Bai Ling showed us how to do, 'sexy' with her look. A mini jersey dress with an off-shoulder spells racy and you need to know how to style it well, so as not to look outrageous.
Focus on one aspect of your look at a time. If you want to show off your bold platform heels then, keep your dress short and your make-up minimal and vice versa
Wear a printed jersey short dress with an off-shoulder; buy one with a full sleeve for the windy afternoons. Printed or not, a sexy short number will always give you that stare from across the street
A pair of sky-high platform heels in a clashing colour brings the whole look into the edgy genre. You can also pair it up with beige ankle-boots as they are the hottest 'thing' this winter
Wear a pair of cool aviators for keeping the sun off your delicate eyes. Burgundy has emerged as the colour of the season, so do not forget to add a coat of burgundy nail paint on your fingers
Keep your make-up minimal and add a swipe of gloss to your luscious pout to complete your look
Sport this look at a party or a date and be sure to be put under the style bracket by your friends!
P R Photos