Colored pants are really making the rounds in the fashion world, and really lend spunk to a person's wardrobe. They can be matched with just about any kind of top; here we tell you how to wear a pair of red pants with a printed shirt to flaunt a semi formal look.
One does not usually associate red with formal or semi-formal wear, owing to the loud characteristic of the color itself. However, all it takes is a bit of smart mix and matching – to make a pair of red pants a part of your semi-formal attire. The trick is to choose a "more formal" top to bring balance to the look and lend it a toned down quality.
Also, the look shown here is more on the demure side than outright spunky, as would normally be associated with red pants. Read on to know how to wear bright pants in a muted manner rather than going "in your face".
Rock the Fashion: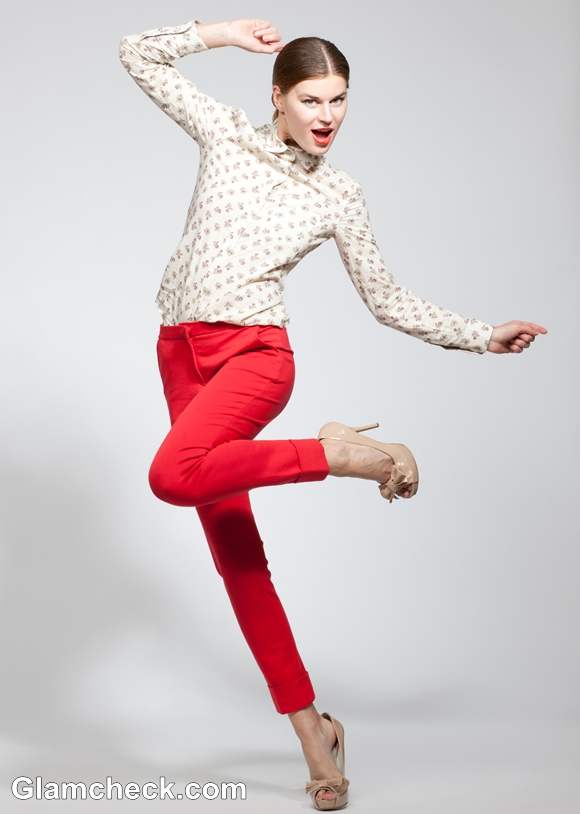 Rock the Look – Semi-Formal with Red Pants
Choose an off-white/beige collared shirt with dainty prints, preferably with full sleeves. You could also choose a solid colored shirt if you can't get your hands on a printed one. Pick up a pair of red pants in skinny or cigarette cut fit. If the end portion of the pants bunches up around the ankle then fold them – as seen on the model here.
Rock the Beauty: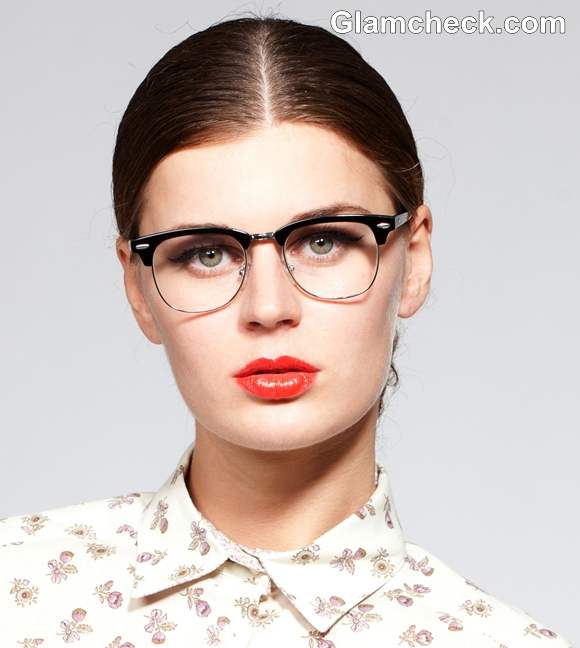 Minimal eye makeup combined with bright lips is the ideal wear for this look. Choose a lip shade which is similar in tone to the pants. If you are not too comfortable with lip shades that belong to the red or orange family, then play safe with a nude gloss.
Keep the hair tied in a braid or a low ponytail tied at the base of the neck.
Rock the Style: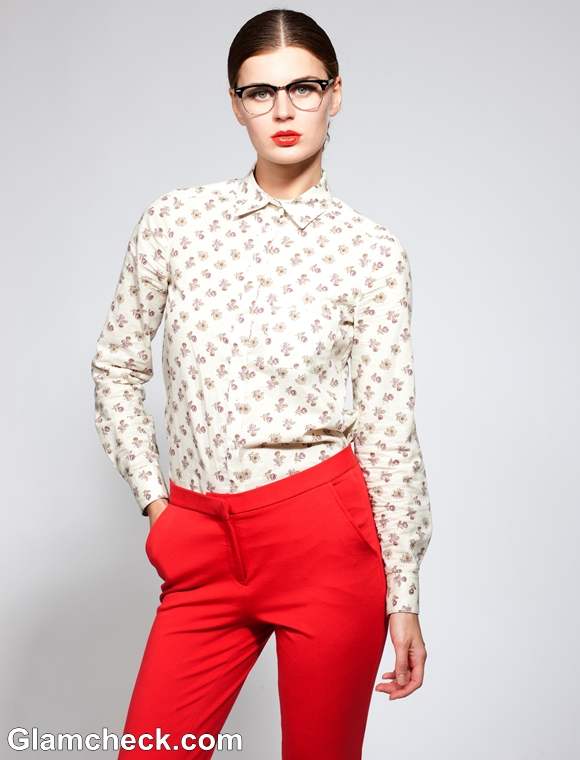 Semi-Formal look with Red Pants
Choose a pair of nude platform peep toes to add "chic" to the ensemble. You could also opt for nude court shoes if platform stilettos are too much for you to handle.
Glamcheck's Rocking Tip:
Add a pair of jazzy rimmed powerless glasses to add some "funky geek" quality to the look. A big hobo bag would be an ideal accessory to carry with this ensemble.
Shutterstock