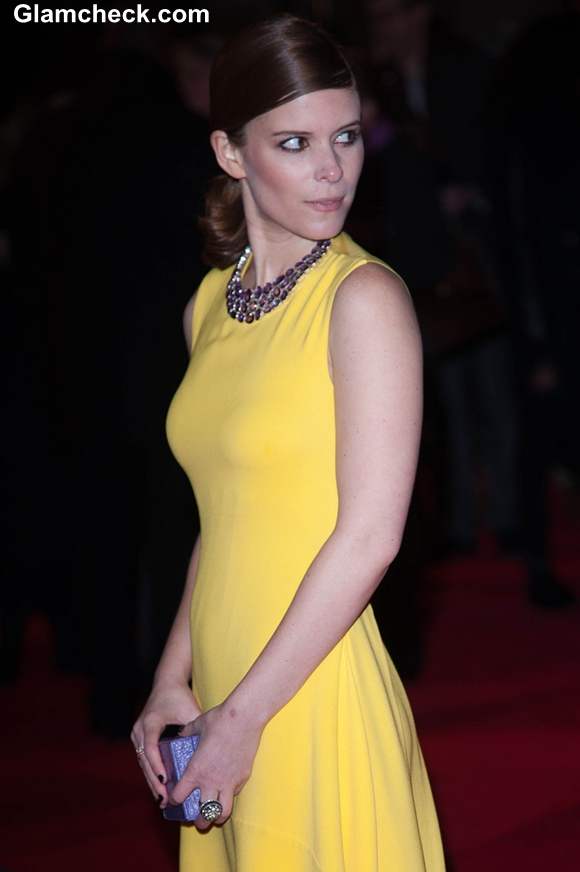 Kate Mara 2013
Hollywood actress Kate Mara is very excited about her new show "House of Cards" which had its Netflix UK premiere at the Odeon West End in Leicester Square, London on January 17. Her ensemble for the celebratory evening was a pretty good reflection of her upbeat mood.
What she wore:
Yellow dress by Christian Dior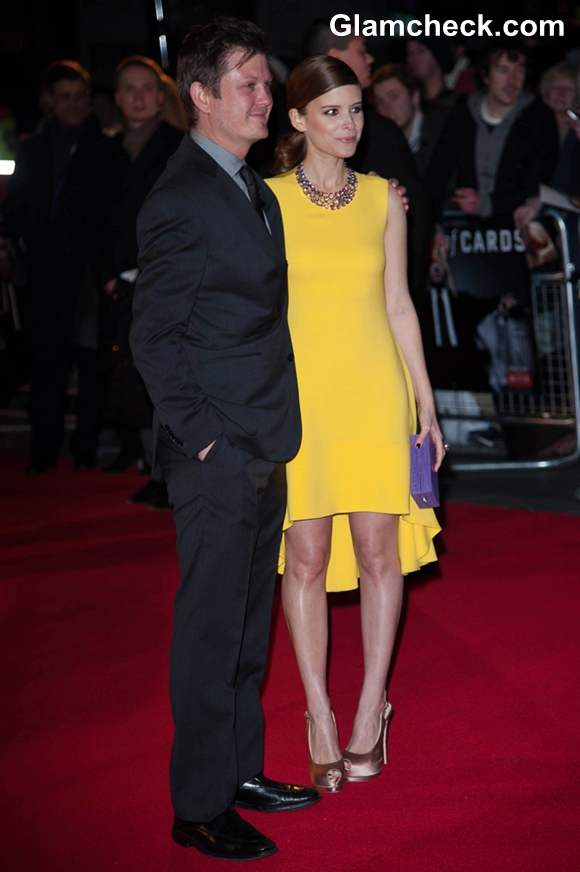 Beau Willimon and Kate Mara 2013
Kate wore a sleeveless, sunshine yellow dress from Christian Dior's Spring 2013 collection. Just shy of knee-length, it featured cutouts on the back and a slightly-flared asymmetrical hemline.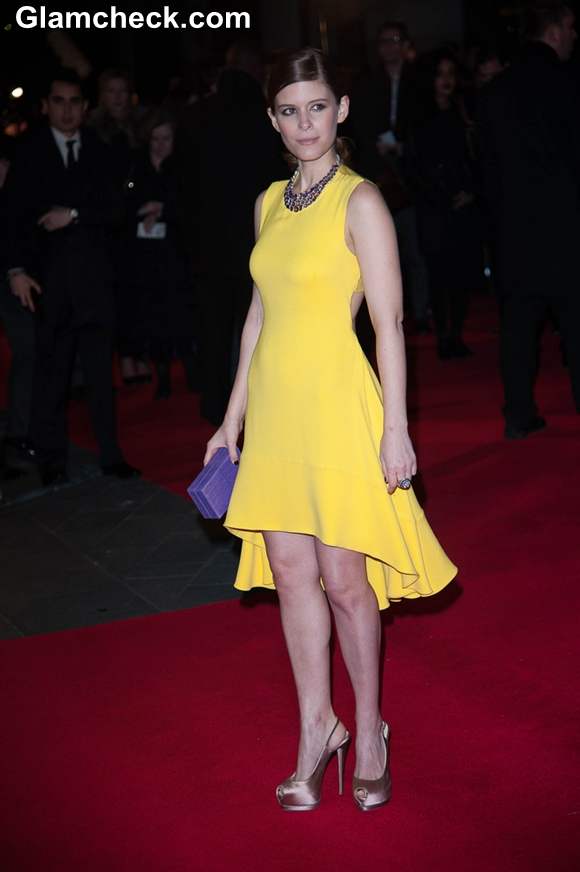 Kate Mara yellow dress 2013 
The feel of the vibrant number was enhanced by a statement necklace by Plukka, golden peep-toes by Giuseppe Zanotti, a cocktail ring by Gilan and a violet crocodile clutch by Nancy Gonzalez.
Hair and makeup:
Curly ponytail; dark eyes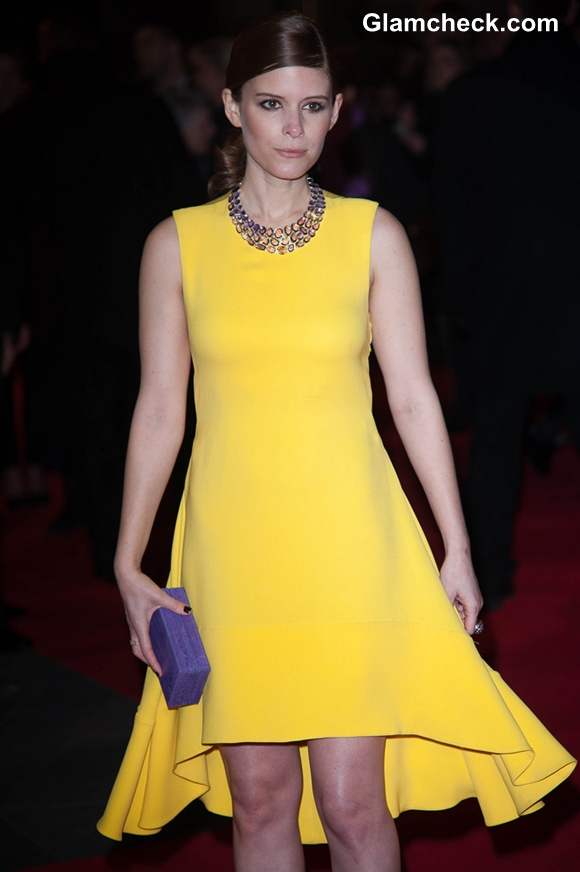 Kate Mara Brightens up Red Carpet in Sexy Yellow Dress
The lovely brunette's hair was styled in a curly ponytail, sleekly swept back from a deep side parting. She kept her makeup natural but went ahead and accentuated her killer peepers with both black liner and mascara, with a dash of champagne liner underneath for shimmer.
P RPhotos