Every one of us loves to pamper our eyes; be it with mascaras, eye shadows or eyeliners. Not only do these products enhance our eyes, but the variety of products available is enough to drive anyone wild. All the same, one of my all-time favorites is eyeliners. They are easy to use, don't ever go out of vogue and come in different types to suit your specific needs. Eyeliners make your eyes stand out and add instant glamor to any look.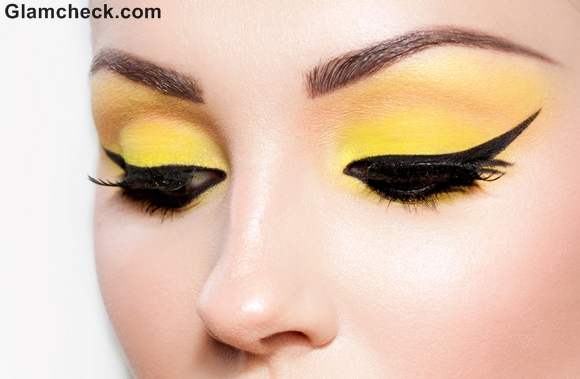 How To Make Eyeliner Last Longer
Though eyeliners are great for any occasion, they are sometimes prone to smudging, giving your eyes an unrefined look. While this may be due to humidity, oily skin or really cheap eyeliner, no matter what the reason, a few simple tips can help you make your eyeliner last longer.
Choosing the Right Eyeliner
If you intend on using your eyeliner to the fullest extent, it is better to choose one that you will be comfortable using often. There are so many color and texture choices when it comes to eyeliners. To begin with, you have gel eyeliners, liquid eyeliners, cake eyeliners and pencil eyeliners. You could even use mineral eye shadows as eyeliners. For a more in-depth understanding of the different types of eyeliners, you can read about them here:-
Types of Eyeliner

Eyeliner is counted one among the bare essentials in your precious vanity that may completely revitalize your appeal and […]
Tips to Make your Eyeliner Last All Day
Like any makeup, eyeliner lasts longer if you apply it in layers. Also it doesn't matter which eyeliner you use, what actually matters is the brush you use to apply it with.
Preparing Your Eyes
Preparing your eyes is very essential for a lasting liner. It may take a while, but it will be worth it in the end. Before applying your eye makeup, make sure that your eyelids and the area around your eyes are free from any dirt or oils.
Avoid applying a moisturizer around your eyes especially over your eyelids as they make your liners smudge and fade faster.
Use oil free foundations and concealers on your eyelids or around your eyes before applying your liner. Now apply an eye makeup primer over your foundation and blend it smoothly over your eyelids. You can skip out on the eyelid primer, but your foundation alone won't hold your makeup as long as a primer would.
For people with oily skin, applying some eye shadow below your lower lashes will prevent the liner from melting or fading. You could also use an oil free matte eye product to blot any extra oil. This will slow the breakdown of the thickeners in your eye makeup caused due to the oils in your skin.
For liner application along your waterline, if you don't want to use waterproof eyeliner, try using a Q-tip to remove the moisture on your waterline just before applying your liner. This will help your liner last longer. Avoid using a swab of cotton because there is always a chance it may touch the lens of your eye and irritate it.
General Tips While Working with Different Eyeliners
The correct application of your eyeliner does make a difference if you want it to last you the day. To read about the correct application of eyeliners, you can check out these article.
How to Apply Eyeliner

Eyeliner is indeed one of the most important cosmetic essentials that must find be given an important place in […]
How to Apply Eyeliner on Lower Lid
Eyeliner tops the list of the bare essentials requisite for your beauty regimen. In fact, as per experts, you […]
Also, besides applying your liner correctly, here are a few simple tips to keep in mind that are sure to help your eyeliner last longer through the day.
If you are using only eyeliner, just dust some translucent powder over your lids generously and then apply your eyeliner. After applying your liner, dust some more powder on top of the liner to help it last you through the day. Don't forget to dust the corners of your eyes.
If you want to be a bit sneaky, apply a liner to your waterline and also apply a bit of matching eye shadow a little beneath your waterline. This way, if the liner on your waterline fades, you still have that shadow beneath to still give you that effect. Try doing this with a darker color for best effect.
If you are using eye shadow and a waterproof liner, you should trace your eyeliner with a matching colored eye shadow using a flat or fine tipped brush. Use just enough powder to set your makeup. This method can work for regular eyeliners too.
Spray some makeup fixer mists onto your face after applying your makeup for a lasting effect.
Do not apply thick layers of liner. While applying your liner, do so in two strokes; one from the centre to the outer edge of your eye and one from the centre to the inner edge of your eye. This will provide an even layer and prevent any excess from smudging.
Using eye shadow is one of the fastest ways to line your lashes, It cannot be used over your waterline and does not give your eyes any kind of line definition. So it's better to buy good eyeliner and use it in combination with your eye shadow for a more refined look.
Using a Pencil Eyeliner
Freeze your eyeliner in the fridge for 5-10 minutes before applying. This helps give you a crisp line.
For those of you who prefer pencil liners, try using waterproof pencil liners that will last you the whole day. But beware, continuous use of waterproof liner is not advisable since they are hard to remove and even with the use of makeup removers, your skin is prone to irritation over a long period.
To avoid your pencil eyeliner from smudging, using a brush, apply some waterproof cream liner as a base to your regular pencil liner to make it last longer.
Using a liquid liner over a pencil liner can also make the liner last longer than if you'd used a pencil liner alone.
Hold your pencil liner under hot running water to soften it before applying. This will help you draw a smooth line without tugging your eyelids too much.
Using a Cream Eyeliner
Cream liners can coat your brush a bit heavily. So to get an even coat, after dipping the tip of your brush into your cream liner, spread it out in a fan on the lid of your cream liner container to remove any excess. Use the remaining liner on the lid for any further requirement. This will help you apply a uniform layer of liner that will last you through the day.
Using a Cake or Powder Eyeliner
This is another technique that is sure to work while using a powder liner. Apply a thin stroke of liner over your lids. Now trace over the liner you have already applied with a liquid or powder liner in the same shade. If you're using a powder, make sure to wet your angled or fine tipped brush and squeeze out excess water before dipping it into the powder. Tap off the excess powder before tracing over the previous line. Wet powder gives you a more vibrant look and lasting finish. Using a dry brush, dab your brush in some more powder and go over the previous line again to set your makeup. Now your eyeliner is sure to last you the whole day.
Tips to Make Your Eyeliner Last Longer in Its Container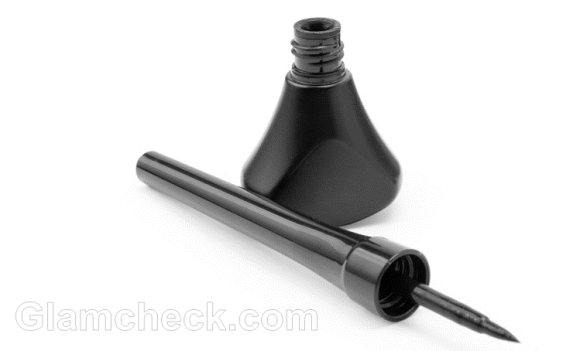 How To Make Eyeliner Last Longer in its Container
Make sure to keep the lid of your liner is carefully sealed. If you lose it or it cracks, wrap some cling film over the cap or container to reduce the growth of bacteria.
Make sure to keep the caps of your liquid liners sealed tight to prevent it from drying.
If you have many different types of eyeliner, when not in use, keep them sealed in an air-tight container to hinder the growth of bacteria.
When to Throw Away Your Eyeliner
Taking care of your cosmetics is an art all by itself. It is important not to use expired makeup especially around your eyes since this can lead to all sorts of eye infections. Not only that, older makeup doesn't look as great or last as long as newer ones. So it's actually better for you to use a newer product than extend the life of your old cosmetics.
Note the date when you bought your liner so that you can keep a track of when to throw it away.
Don't share your liner with anyone. This will protect you from catching an eye infection. Remember that just because you think your friend doesn't have an eye infection, it doesn't mean that you can't catch one.
Pencil eyeliner will usually last you for 2-3 years or so. Make sure to sharpen it regularly to keep them fresh and free from surface bacteria.
Liquid eyeliner dries up faster in comparison to pencil liners and usually lasts you for about 3-4 months.
When you apply eyeliner, if it tugs at your eye, then you know that it's time to bin it. Remember, eyeliners are supposed to be smooth when applied.
Anytime a cosmetic looks or smells weird, throw it out.
Now that you are equipped with the basic knowledge of taking care of and using your eyeliners, get set to let your eyes do the talking.
Shutterstock