Red carpet events tend to be saturated with blacks, whites and other neutral tones that no one can find fault with. But once in awhile, a daring handful will take a chance and sport bright bold colors that offer a much-needed break from all the safe, well-meaning monotones. Just like these ladies at the 85th Annual Academy Awards in Hollywood, California on February 24.
Jennifer Aniston was resplendent in a strapless coral gown with a flared skirt.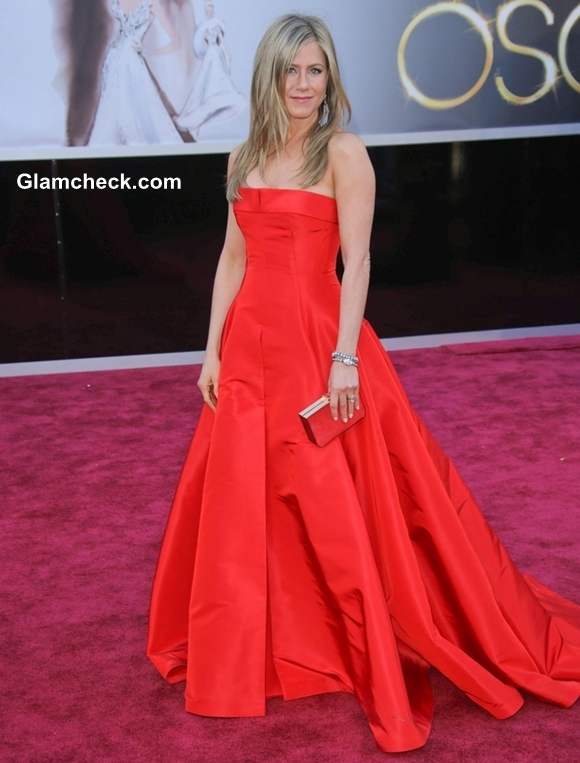 Jennifer Aniston gown at Oscars 2013
Despite the dress' obvious elan, it's amazing how Jennifer owns it entirely. The bodacious color, the elegant folds on the skirt, the way it all flows together as one… the gown represents Jennifer to a T.
You could see Fan Bing Bing from a mile away!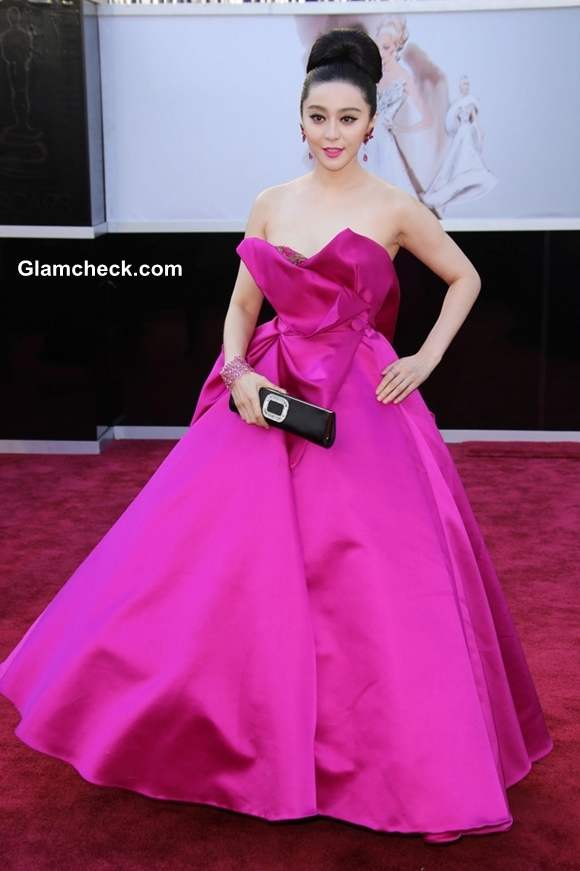 Fan Bingbing gown at Oscars 2013
Who could miss her in this very striking fuchsia number?! The elaborate skirt suits her flamboyant personality. The way the fabric is draped to form the structure on bodice is quite innovative.
Yowzah, Jane Fonda! The timeless beauty wore a very sexy canary yellow evening gown with full sleeves and structured shoulders.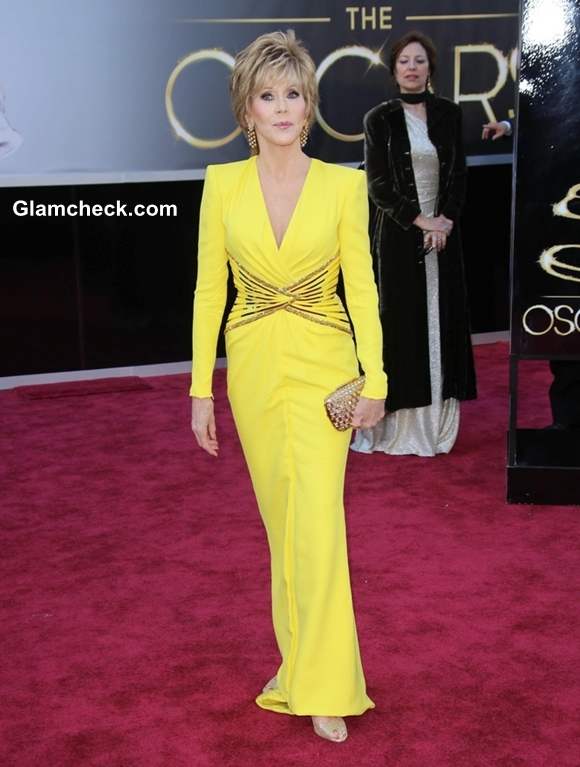 Jane Fonda gown at Oscars 2013
Gold detailing on the cinched-in waist accentuated her still lovely figure. She looks classic!
Helen Hunt looked equally sophisticated in a feminine strapless evening gown with a flowing train.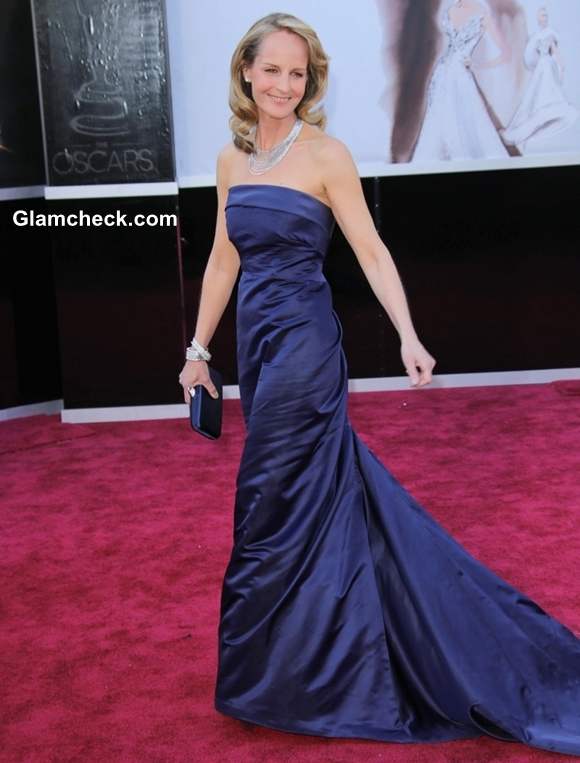 Helen Hunt gown at Oscars 2013
The electric blue offset her blonde hair and silver accessories perfectly. She is picture perfect.
Olivia Munn sported an exquisite red gown with gorgeous gold detailing on the strapless bodice.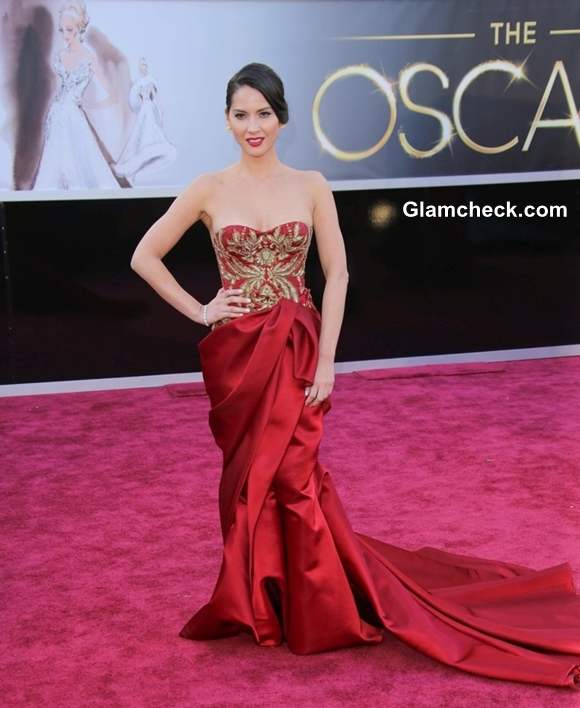 Olivia Munn gown at Oscars 2013
The draped skirt was a luxurious silky affair that radiated around her feet in a gorgeous train. Quite the memorable number!
Oscars 2013 Red Carpet:
Red Carpet Royalty: Princess Gowns and Trail Blazers Rule the Oscars 2013

The 85th Annual Academy Awards was a cornucopia of great talent and enviable fashions coming together to celebrate the magic […]
Sparkle and Shine: Oscars 2013 Glittery Gown Trend

You can't beat sequins, shimmer and metallic colors when it comes to stealing the limelight. And god knows with all […]
The Angel Wears Prada: Anne Hathaway Pretty in Pink at 2013 Oscars

Lovely Anne Hathaway chose the perfect dress as she attended the 85th Annual Academy Awards at the Hollywood and Highland […]
P R Photos