You can't beat sequins, shimmer and metallic colors when it comes to stealing the limelight. And god knows with all the incredibly beautiful ladies competing for attention on the red carpet, it makes sense to go the extra glittery mile with your outfit especially when you're attending the biggie of all awards shows – the Oscars. Here's what it's like when the stars dress like stars.
Kristin Chenoweth played shimmer subtly into her ensemble.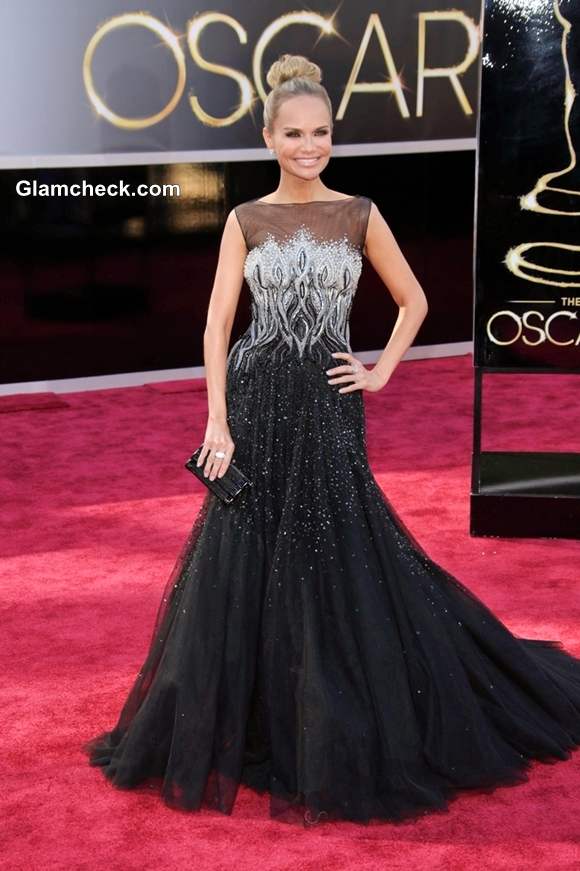 Kristin Chenoweth Gown at Oscars 2013
The petite blonde can sometimes make quite an impression on the red carpet and this was one of those times. Her gown was made entirely of sheer netted fabric, midnight black with silver sequin detailing that looked like starburst radiating from flames of white icy detailing on the bust.
Beauty from down under Nicole Kidman took full advantage of her statuesque height to display a slinky black metallic gown with gold shading on the bust and spiral gold detailing on the lower end of the skirt.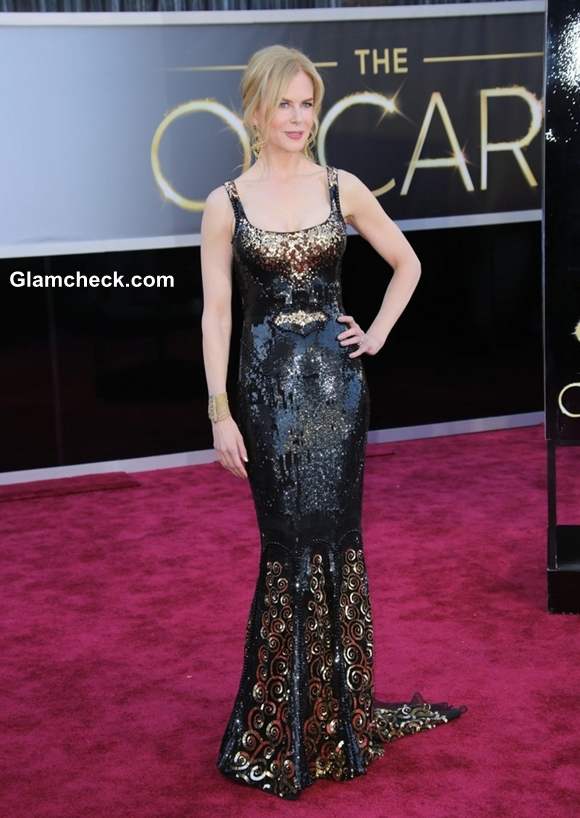 Nicole Kidman Gown at Oscars 2013
She looks like a rare jewel!
Catherine Zeta Jones was resplendent in a gold-embellished gown with a flowing nude skirt.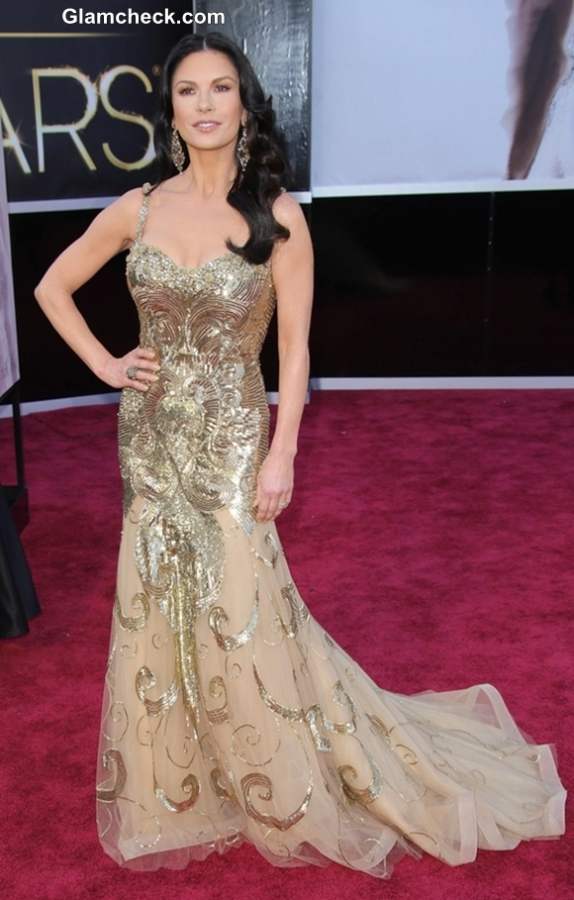 Catherine Zeta Jones Gown at Oscars 2013
Both colors do lovely things for her skin tone, making her glow like a blazing sunrise.
Naomi Watts wins the award for Most Glittery Gown.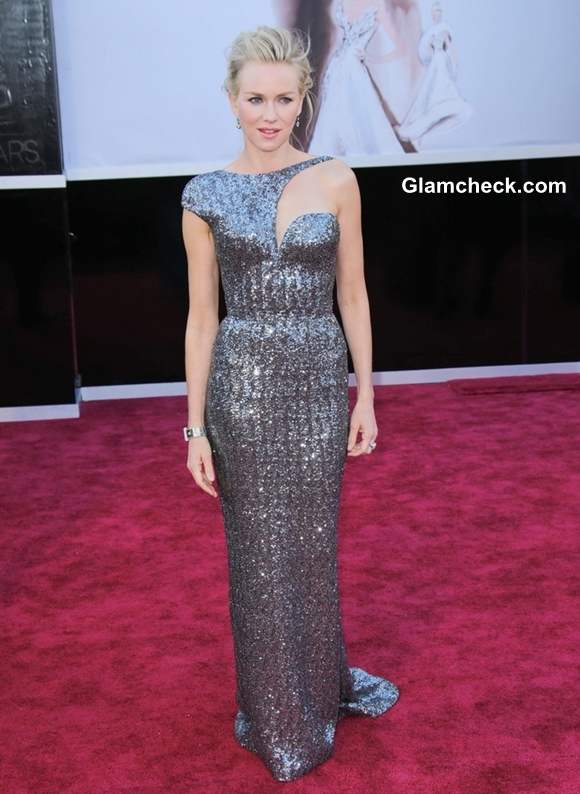 Naomi Watts Gown at Oscars 2013
She sported a silver dazzler with futuristic cutout detailing on the chest. That little addition (or subtraction, if you will) makes this number go from party dress to 'Wow, Look at that!' Congratulations, Naomi!
Oscars 2013 Red Carpet:
Red Carpet Royalty: Princess Gowns and Trail Blazers Rule the Oscars 2013

The 85th Annual Academy Awards was a cornucopia of great talent and enviable fashions coming together to celebrate the magic […]
Competing with the Red Carpet: Oscars 2013 Bold Color Trend

Red carpet events tend to be saturated with blacks, whites and other neutral tones that no one can find fault […]
The Angel Wears Prada: Anne Hathaway Pretty in Pink at 2013 Oscars

Lovely Anne Hathaway chose the perfect dress as she attended the 85th Annual Academy Awards at the Hollywood and Highland […]
P R Photos