Occasion dressing is very important to each one of us. But bringing style into your daily life has great benefits. Who would not want to look great and feel great every single day right? And unlike dressing up for an occasion the rules for everyday style are simple and do not take much time to apply – Quick yet chic.
So today let's talk about two combinations from classics which are readily available in your wardrobe. The inspiration comes from DL 1961 Premium Denim Spring 2013 fashion show during the Mercedes Benz Fashion Week at Pier 57, New York.
Look 1
Wearing Denim with white tee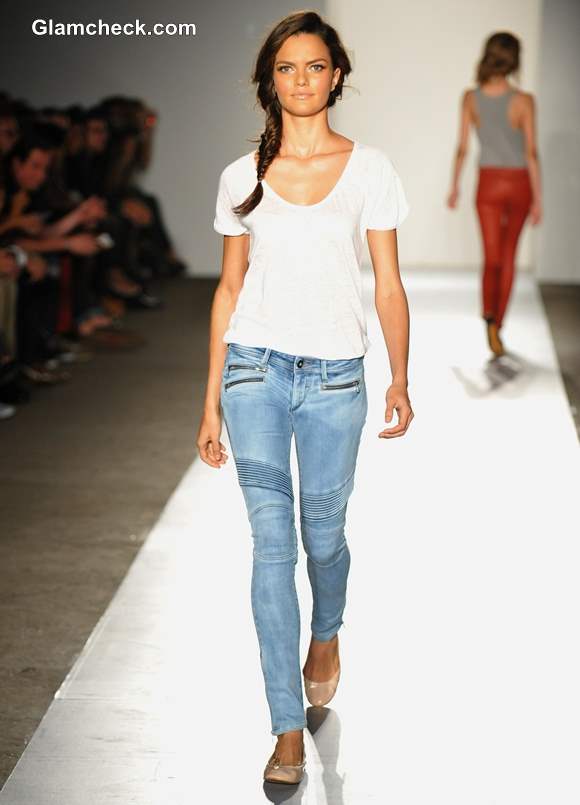 Where
College, Hanging out with friends, Shopping, Running Errands
How
This very classic combination can be updated by wearing well fitted denim. Go for form flattering shape. Mildly acid washed denim in light blue are recommended with white.
The denim will be the focus of the look and hence choose the one with detailing at the knee, in the form of panels and textures. Zippers for pockets are also a good idea. The key is to banish the basic denim and bring in a subtly detailed one.
Once you got that right, team up a basic white tee with a scoop or V neck. A racer back tank can also replace the tee if you like. Tuck the ends in and pull out slightly.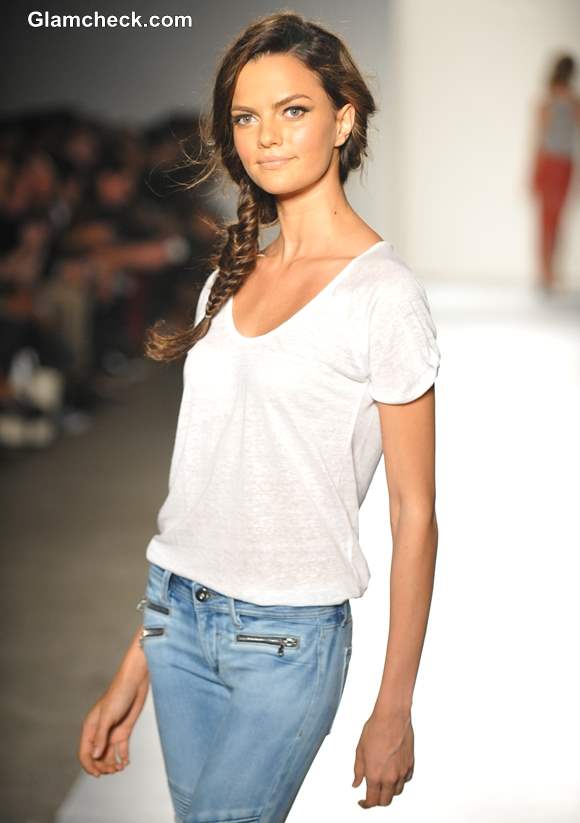 Wearing Denim with white tee for casual summer look
A side fishtail braid, slightly messy and with slight flyaway hair is an uber cool combination.
For the face, a daily routine of sunscreen and moisturizing works best. Apply a lip gloss, use mascara on the eyes and some eye liner to bring out your features. If you fancy a healthy blush then apply a slight amount of rouge to the cheeks.
A nude pair of ballerinas will compliment the whole look well. Finish with an across-body bag in nude or black and a watch if you please.
Look 2
Wearing white shirt with printed pants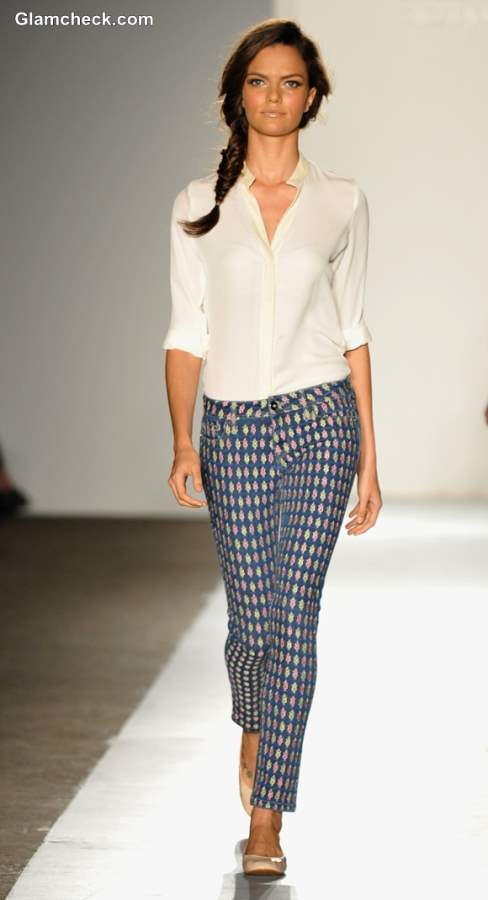 Wearing white shirt with printed pants
Where
To work, Luncheon, Shopping, Lounge
How
Keeping the hair and makeup constant you can spin the white and pants combination to another level.
Replace the white tee with a tucked-in white shirt instead. We would recommend a silk or crepe shirt due to its texture, but in case cotton is your thing for summers – wear a fresh white cotton shirt instead. A band neck and hidden placket shirts are all the rage. If it is a regular collar shirt, big pocket detailing on both sides can add to the look too.
Pair this shirt with a well fitted printed pants in ink blue or black. If it is the evening, you can experiment with bolder hues like printed green, orange, red pants. Stick to micro repeat motifs as they are never overwhelming and suit most people.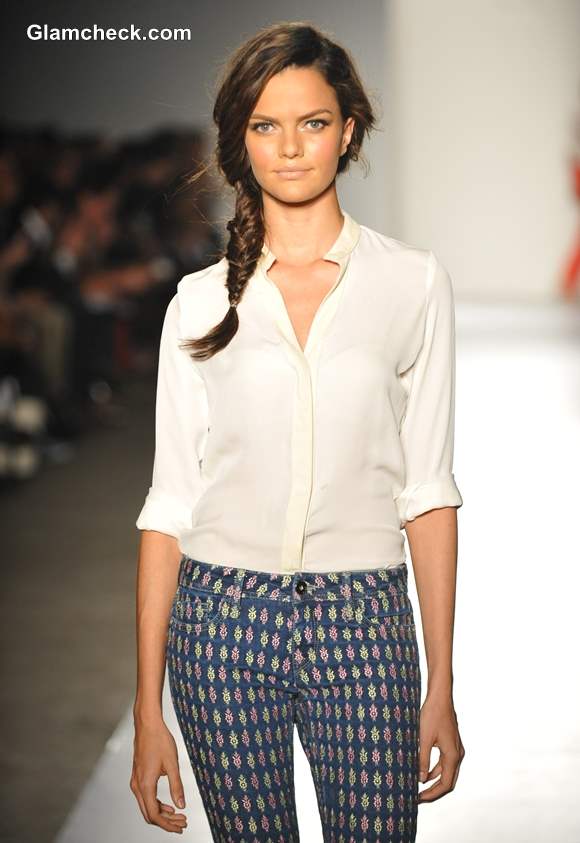 Summer fashion- Wearing white shirt with printed pants
You can also replace your ballerinas with pumps, peep toes or moccasins. Choose a hand held bag with this look.
For the evening, bold hued lips and a long necklace can be your accessories of choice.
So, yes it is that easy to look stylish on a regular day. Remember to wear a winning attitude and smile along, and there will hardly be a look you can't pull off.
Shutterstock