Noureen DeWulf was one of the most-noticed people at the introduction of Joe Fresh at JCP at the Joe Fresh at JCP Pop Up Store in Los Angeles, California on March 7 thanks to her eye-catching get-up.
What she wore:
Checked pink shirt with red pants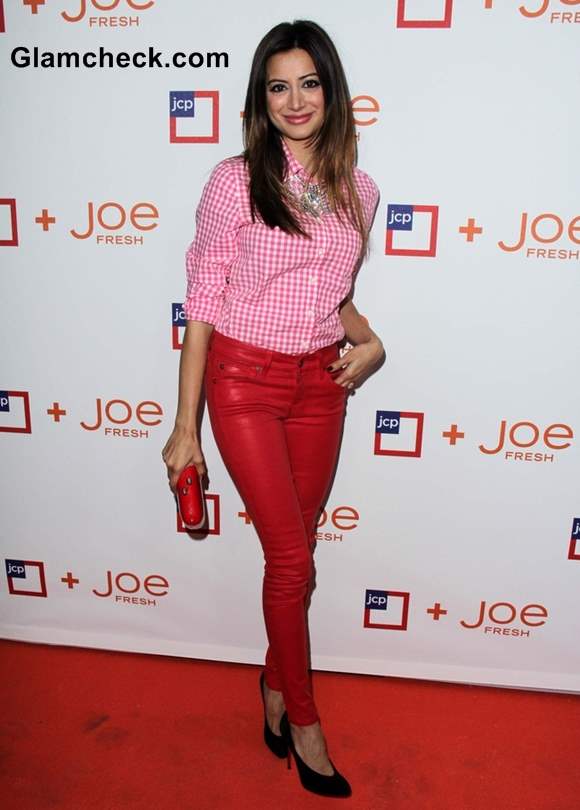 Wearing Pink and Red combination
Noureen donned a collared checked pink shirt with full sleeves, pushed up to her elbows. She paired the country-girl top with red skinny pants that had a leather feel to them.
Not colors you generally see together, the combination worked beautifully, seeming to contrast and match at the same time.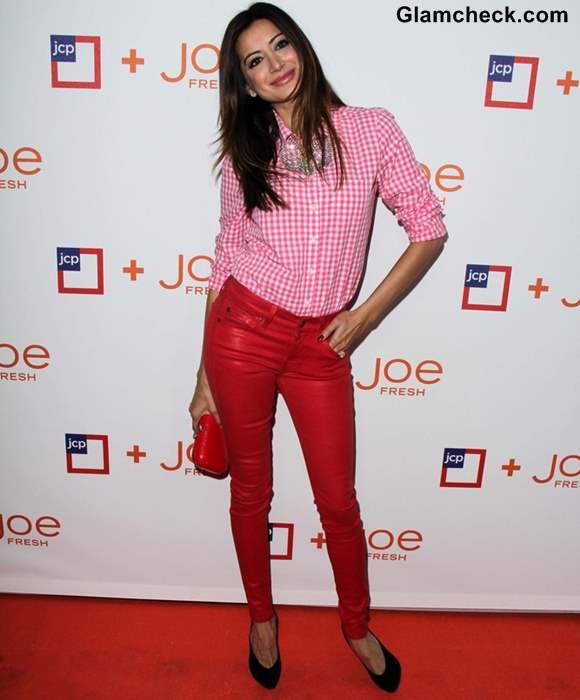 Pink on Red – Noureen DeWulf Makes Bold Fashion Statement
A stunning red clutch purse, black pumps and a gorgeous statement necklace accessorized her look.
Hair and makeup:
Loose hair; dark eyes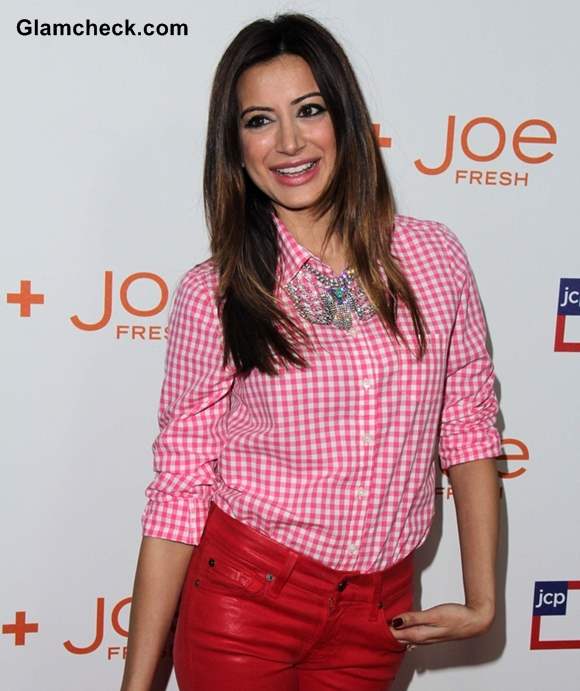 Noureen DeWulf 2013 Fashion Statement
Allowing the colors of her outfit to dominate, the perky beauty didn't go with anything elaborate for her hair and makeup. Her highlighted tresses were left loose from an off-center parting and the ends were flicked out for a bit of flair. A muted pink lippie and darkly-lined peepers completed her look.
Get the Look
When you have a red top or pants, it's normal to want to pair it with white, black or a cool color like green or blue. However, a true fashionista knows that you sometimes have to make a statement by being bold enough to do what others don't.
Wearing warm shades with warm shades is not something you will see often, but it's a bold move and one that will set you apart. Wear reds with other shades of red. Combine it with orange, mustard or yellow. Fuchsia and other shades of pink with red will also look quite eye-catching.
Shutterstock