Top Chef host Padma Lakshmi attended the screening of "Sunlight Jr." as part of the 2013 Tribeca Film Festival at the BMCC Tribeca PAC in New York City, New York on April 20.
What she wore:
Leather jacket with skinny jeans
Padma Lakshmi in Rocker Chick Ensemble
Padma donned a pair of maroon skinny jeans with a simple cool white top. The focus of her look, however, was a red and black motorcycle jacket with metal work on the lapels. The leather accessory transformed the look from basic to rock-star in a flash!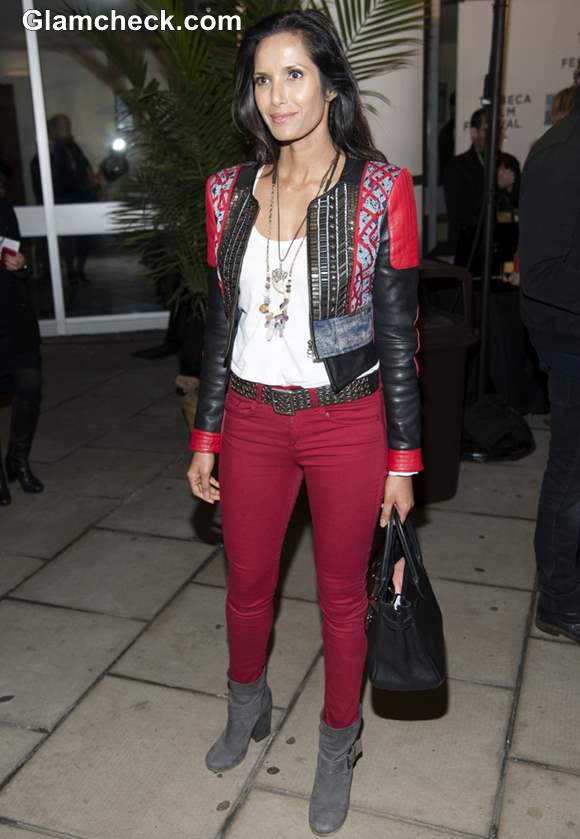 Padma Lakshmi in colored denims
Other edgy accessories rounded off the ensemble –a couple of necklaces, brown ankle boots, a brown woven belt and a black handbag.
Hair and makeup:
Wavy locks; natural makeup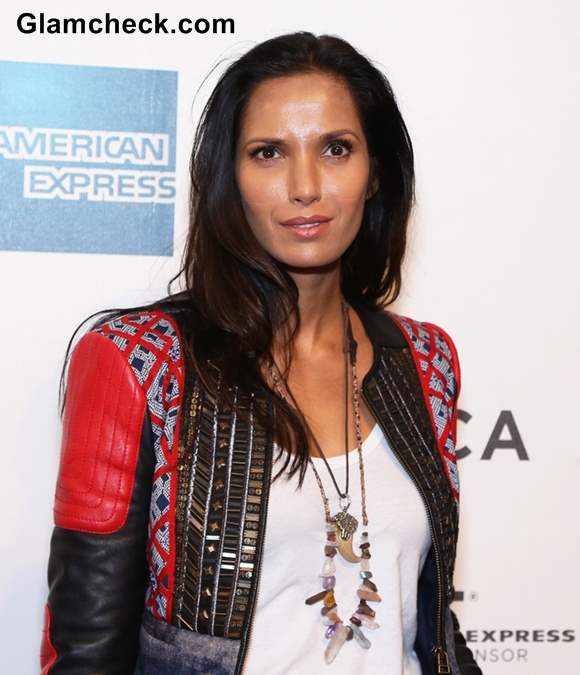 Padma Lakshmi 2013
The leggy beauty let her natural charm play through for this look. Her dark hair had a fresh wavy feel about it as it fell around her shoulders. Meanwhile, natural makeup hues served only to highlight her flawless skin and to open up her peepers a little bit.
P R Photos