Singer Christina Milian was spotted with a summery mani-pedi as she arrived for "The Voice" Season 4 Top 12 Event at the House of Blues in West Hollywood, California on May 8.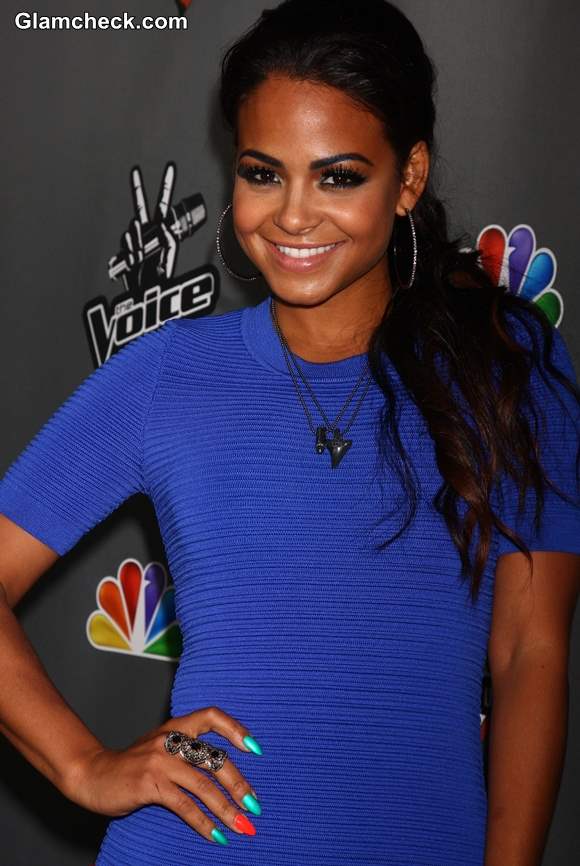 DIY Nail Art Pointy Flirty Nails  – Christina Milan
Christina's fingernails were long, pointed and painted a refreshing minty green. The nail on her ring finger, however, boasted a bright coral shade! It was a lovely contrast, made even starker by the sharp cut of her nails.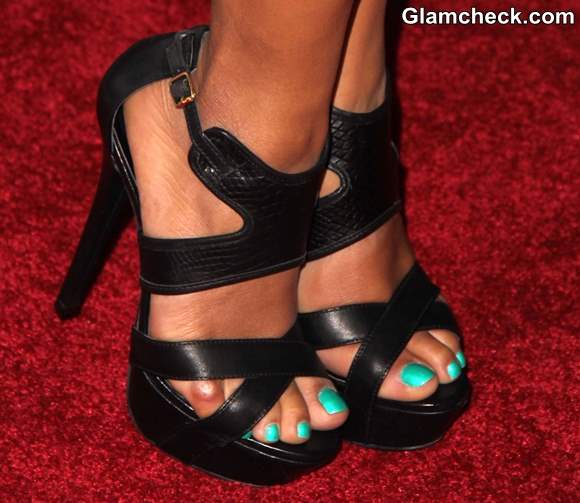 Toe Nail Art:  Mint Green Nails -Christina Milan
Her toe nails were not pointed but they too were painted the same minty green.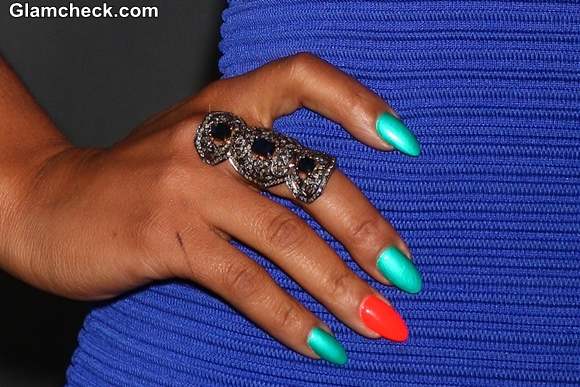 DIY Nail Art : Coral mint Pointy Flirty Nails
Pointed nails are a little witchy indeed, but they are also loads of fun and can look very sophisticated if they are done right. Here's a simple guide to achieving Christina's nail look.
Buy pointy nail extensions.
Follow the instructions therein to stick them onto your real nails.
Wait for the glue to dry completely.  Then use a file to pare down the extensions to suit each finger. Don't forget to buff after.
If the extensions are not completely in line with your real nails, then you will need to use a ridge filler to create a smooth, even surface for your polish to glide over. If you don't have this handy, you can make do with clear nail polish.
Now simply paint your nails with any shade you want, leaving one on the finger of each hand for a contrasting shade. 
Shutterstock