Some things never stop being sexy on the fashion front. Like animal prints, for example. Model and actress Kerstin Lechner sported an outfit that played on the wild side offered by the pattern but also gave off oodles of sophistication thanks to how she styled the look.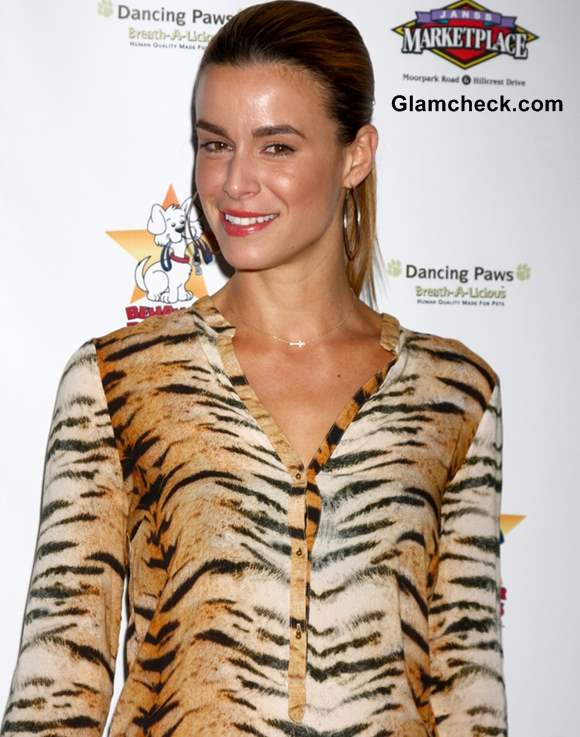 Tiger Print Blouse 2013 Kerstin Lechner
What she wore:
Animal print blouse with white pants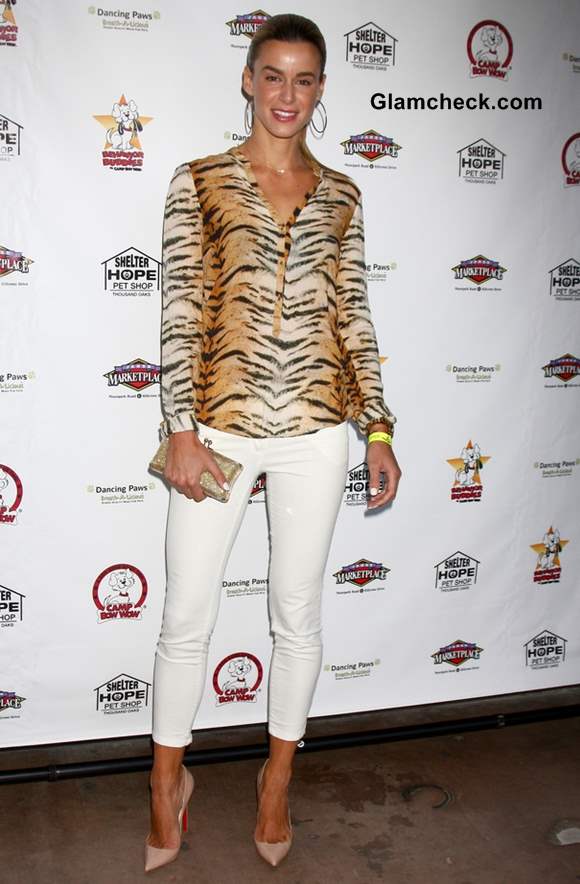 Animal Print Blouse 2013 Kerstin Lechner
Kerstin sported a full sleeve tiger print blouse, the darker hues of which perfectly matched her peepers. She paired the sexy top with cropped white pants, going on to accessorize beautifully with a shimmery gold clutch, nude pointy pumps, large gold hoop earrings and a delicate chain around her neck.
Every bit of her ensemble, although obviously different, looks like it was made for the other. Nothing looks out of place. And she's done a superb job of adding elements of high glamour to the look.
Hair and Makeup:
Sleek ponytail; minimal makeup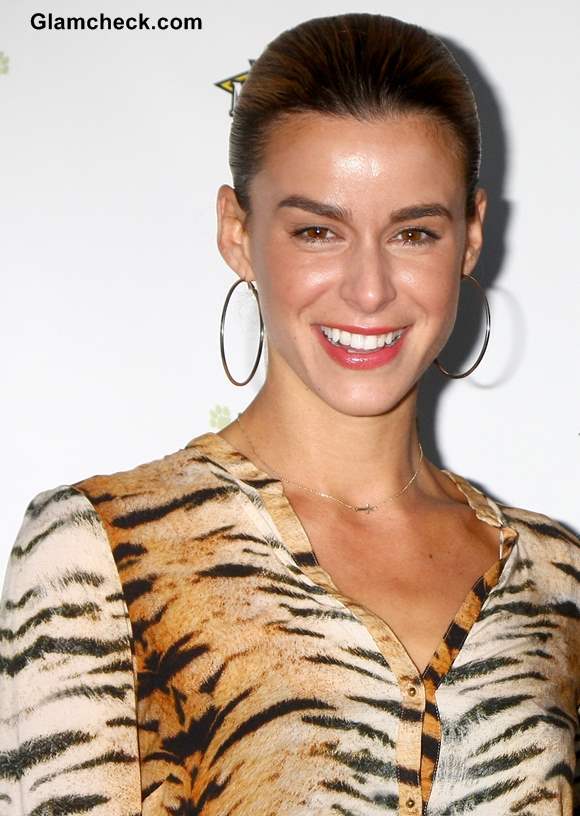 Kerstin Lechner 2013
Her blonde hair was pulled back tight and sleek into a ponytail which was barely visible from the front. The slick do was the perfect one for this look as its sternness allowed the uninhibited vibe of the blouse to really stand out. She rounded off her look with brown liner and glossy pink lips. 
 Shutterstock