Actress Sasha Alexander sported a cool and relaxed ensemble with an edge as she attended the 1st Annual Children Mending Hearts Style Sunday at a private residence in Beverly Hills, California on June 8.
What she wore:
Denim shirt with flirty skirt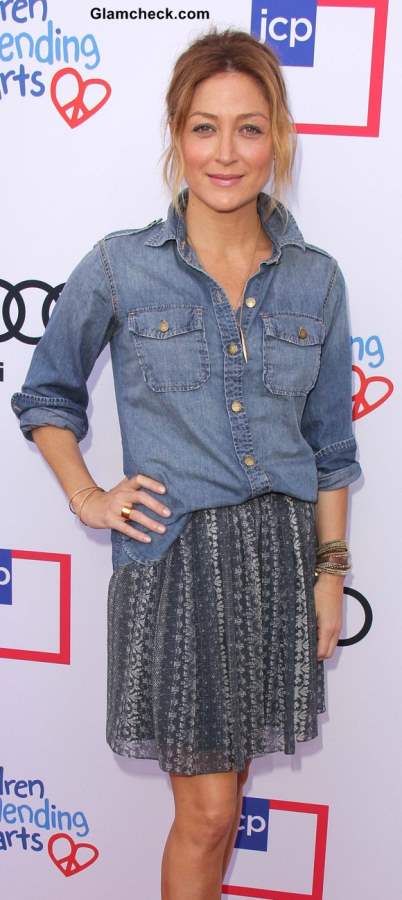 Sasha Alexander Goes Bohemian Rocker Chick in Denim shirt
The Rizzoli and Isles star made a denim shirt the focus of her look. However, she wore it like a shirt, buttoned up, sleeves rolled to the elbows and carelessly tucked into a knee-length printed skirt.
A combination of sturdy denim and a feminine piece is always alluring, and even more so for this dreamy-eyed beauty.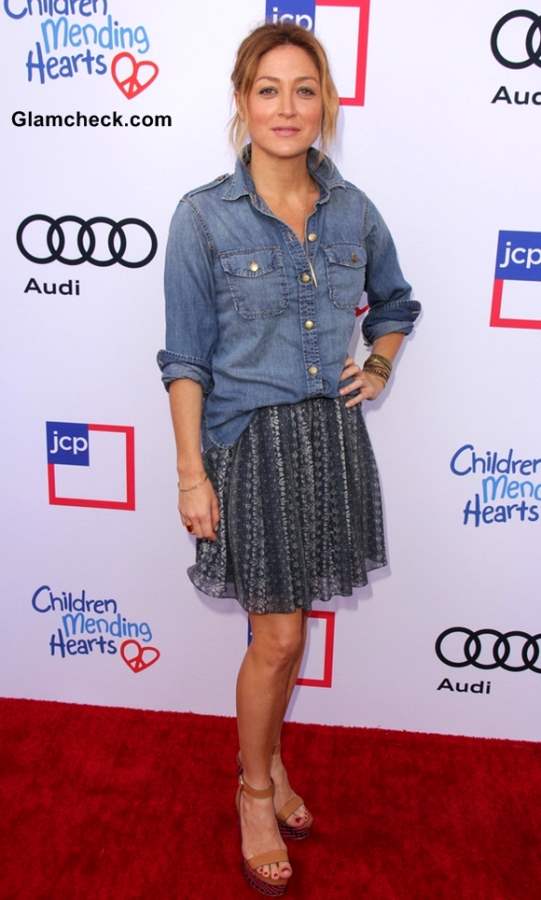 Wearing Denim shirt with skirt
She accessorised the outfit with tan ankle strap heels, several light pieces of gold jewellery and multiple bracelets on her left wrist.  
Hair and makeup:
Wispy updo; natural makeup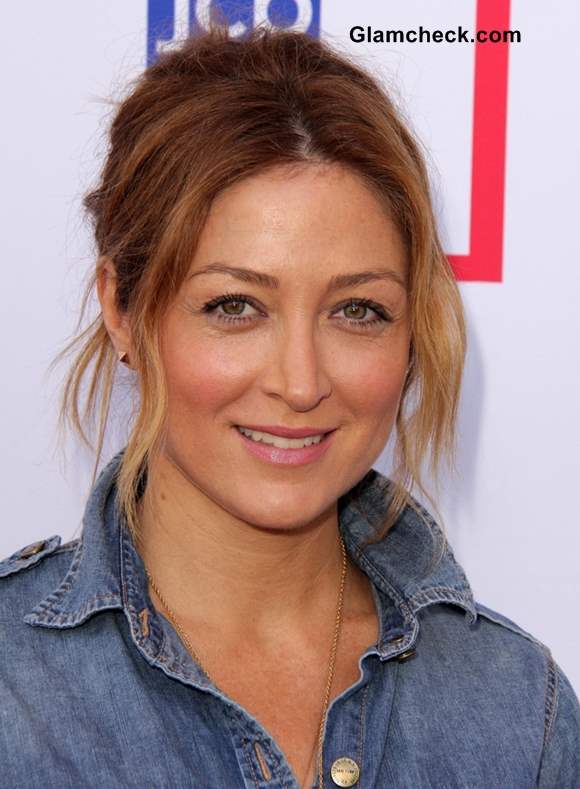 Sasha Alexander 2013
While not going entirely au naturale with her makeup, the hues on her lips and cheeks were very close to her actual shade. She completed her look with a simple updo, grown-out bangs parted in the center and hanging down both sides of her face.
Get the Look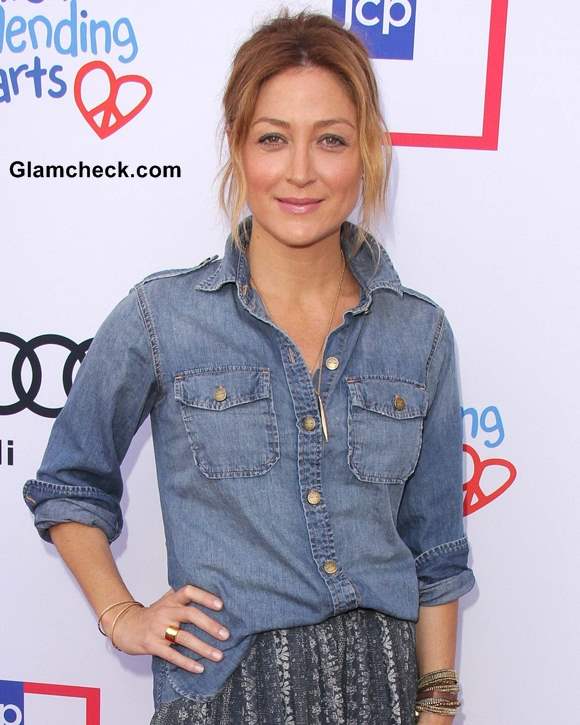 How to wear Denim shirt 2013
A denim jacket or a denim shirt should not be overlooked if you want a feminine, flirty style. Pair it with colorful jeans or a skirt like Sasha and you'll be exuding both irresistible charm and an edge. Don't forget to add a few pieces of jewellery that reflect the persona you most want to portray. 
Shutterstock