Every season has a certain mood associated to it. The environment around us is a big influencer of the turns fashion takes. An indication of this is why pastels feel as right in Spring as much as the muted Blacks & Greys work in Autumn/Winter. Easy and breezy is the call of Spring, layers and deep is what Autumn asks for. It is this theory that remains applicable to hair and make- up trends. Fashion follows no-rules but there is a way of getting it right or wrong.
What works every year, going through the decades is what stands for as a Classic and that's the call taken by the label Noon by Noor Fall 2013 showcased at the Mercedes Benz Fashion Week 2013. Be it the clothing line or the representation of it….the show was about a classic Fall statement.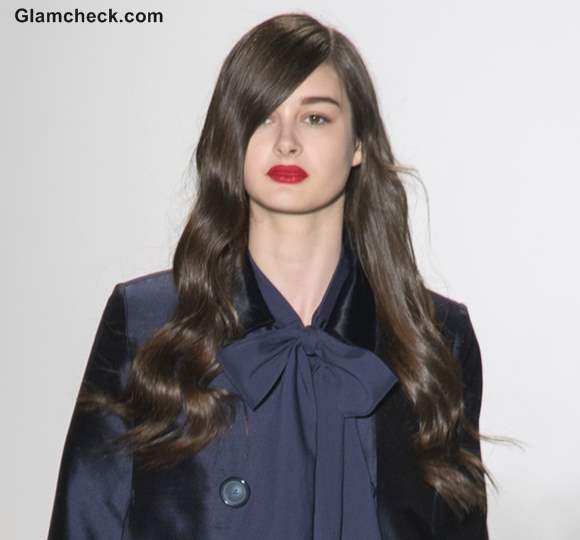 Hair  Makeup Trends Noon by Noor Fall 2013
The Collection:
Taking inspiration from your roots is not new, however, how you depict your perception can always be new! The collection was a mix of fine tailoring, menswear influence, sophisticated buttoned feminine look overall striving for power. Rich colour palette stayed true to the spirit of the season and the modest approach was only stylish!
The Hair!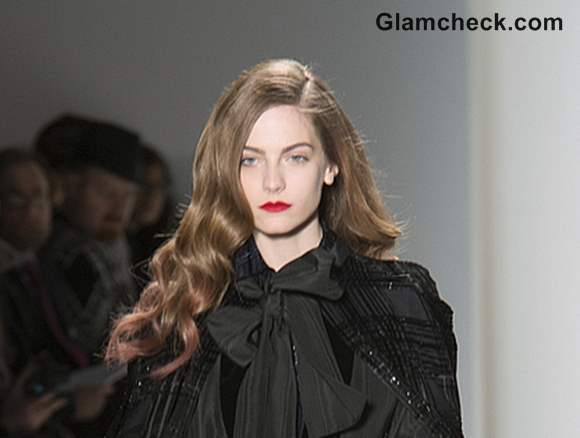 Hairstyle Trends Fall 2013 Noon by Noor
The balancing element to the well-constructed modern garments were the voluminous softness of the timeless waves with a side parting contributing in a big way to the sophisticated glamorous look they designers strived for. Noon by Noor married classic to modern with the hair along with the edgy clothes!
The Makeup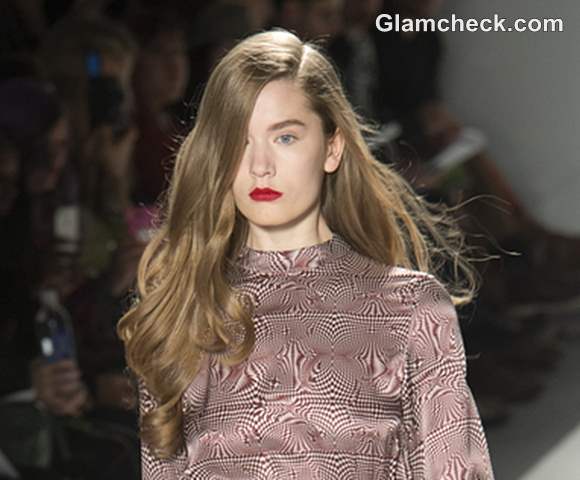 Makeup Trends Fall 2013 Noon by Noor
A red lipstick might know no season- an eternal favourite actually contributes by becoming an accessory instead of a make up element. Winter clothing is a lot about strong layering and heavy clothes when the look often demands one to go easy to the accessories is when a red lipstick can rightfully contribute to liven up the usually rich muted outfit and this precisely was one of the highlights of the looks showcased by the designers.
The face was kept clear with strong eye brows and the red lipstick glamorising the look. The pop of colour was well received and made the fashion lovers value what they already love so much!
 Shutterstock