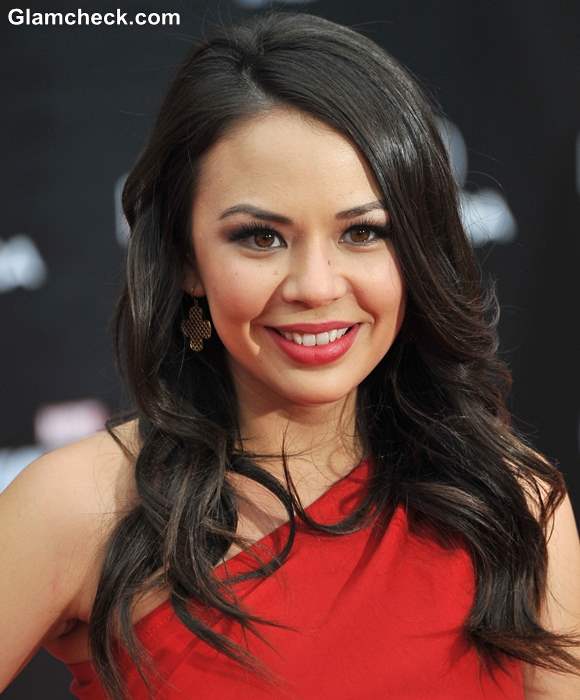 Actress Janel Parrish is no stranger to tattoos. A self-proclaimed tattoo addict, the Pretty Little Liars star has one on each foot, one on her arm and two on her rib cage. She has often said there are more, though they are not visible. Luckily for us, a shutterbug caught another one recently as it peeked out from underneath her hair.
Janel Parrish's Behind the Ear Tattoo
Located just behind her ears, partly obscured by her ear lobes, the tattoo portrays a simple four-petal flower with a leaf on one side and a curly vine on the other. The tattoo is done in simple black with no coloring. It seems to lengthen a bit more upward, disappearing behind her ears.
The tattoo often remains hidden since her tresses fall around her face and its existence is perpetually under wraps. Hopefully, she'll deviate from her patent leave-it-loose hairstyles, opt for an updo and we'll get a closer look at it.
We wonder where the rest of her tattoos are.