Young Laura Marano experimented with the color of her hair as she arrived for the Los Angeles premiere of "Iron Man 3" at the El Capitan Theater in Los Angeles, California.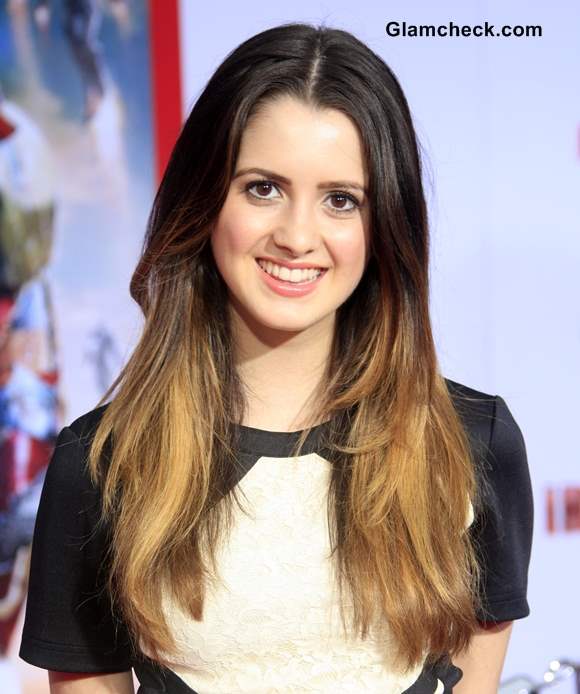 Laura Marano Blonde Hair at 'Iron Man 3'  LA Premiere
Her long, silky tresses – naturally brown – were dyed from midway to the ends in a gradient ranging from dirty blonde to full-on blonde. We love how the blonde gradually increases in intensity as it reaches the ends but without ever really stealing the limelight from her natural darker hue.
The hair color (or should we say colors) was both youthful and grown up, reflecting the 17-year-old's not-a-girl-not-yet-a-woman persona quite accurately. 
Image: Shutterstock