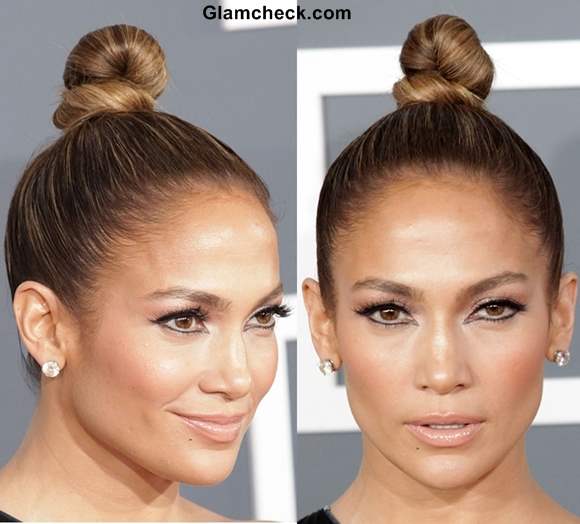 Jennifer Lopez knotted bun hairstyle 2013
Singer Jennifer Lopez has and always will be a very tough act to follow, whether it's on stage or on the red carpet. A case in point is her hair and makeup at the Grammy Awards 2013 in Los Angeles, California on February 10.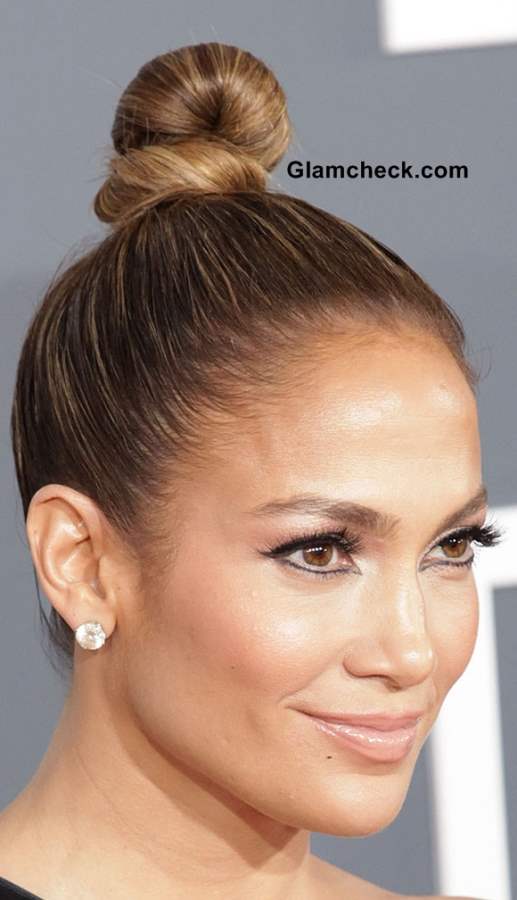 Jennifer Lopez top knotted bun hairstyle 2013
Jennifer's highlighted locks were swept up ever so sleekly into a little top knot that sat bang on top of her head. The top knot itself was a lovely twisted affair, imparting texture, edge and a bit of sass to her look. We love how this sleek updo accentuates the shape of her face! It's exquisite!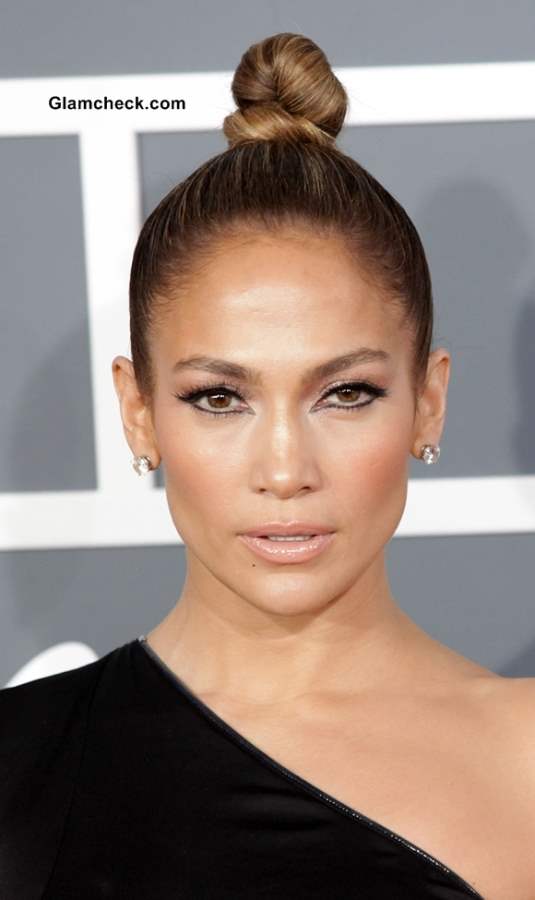 Jennifer Lopez top knot bun hairstyle 2013
In fact, accentuation seemed to be the key element of her look as even her makeup veered in that direction. While her whole face was flawless in natural colors, the Do it Well hitmaker brought attention the shape of her eyes with black liner with an emphasis on the inner eyes. Curling mascara took care of adding the finishing touch. 
Image: Shutterstock