You've probably seen tons of skin care ads and treatments that talk about microdermabrasion. Broken down, the meaning is simple – micro = really small, derm = relates to skin, abrasion = scraping. So microdermabrasion is literally scraping of the skin with really small particles. Ouch! But rest assured that it doesn't hurt. It's just a fancy, and more effective, form of exfoliating your skin to remove dead skin cells and reveal the new skin underneath. Sounds great, but it's expensive.
No worries! When it comes to cosmetic treatments, anything that costs plenty can be done much cheaper and far more safely at home with economic, natural ingredients that are a part of any kitchen. And when it comes to microdermabrasion, there's only one thing that works like no other – baking soda.
What you will need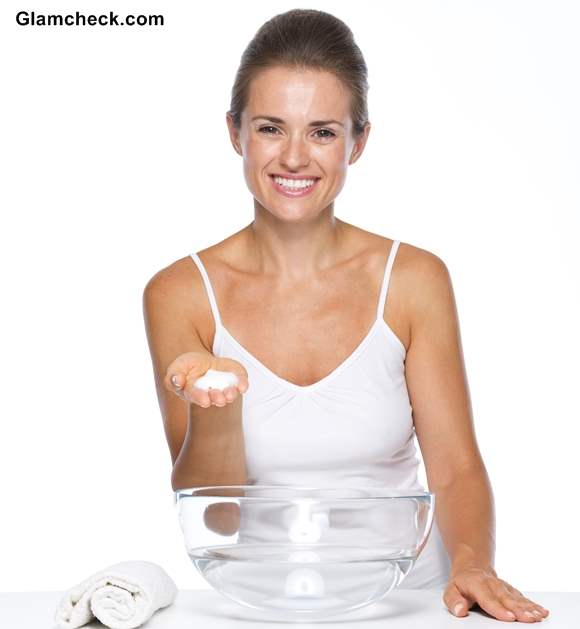 Kitchen Beauty Recipes – Baking Soda a Natural Microdermabrasion
Baking soda
Warm water
A clean towel
How to Use Baking Soda for Microdermabrasion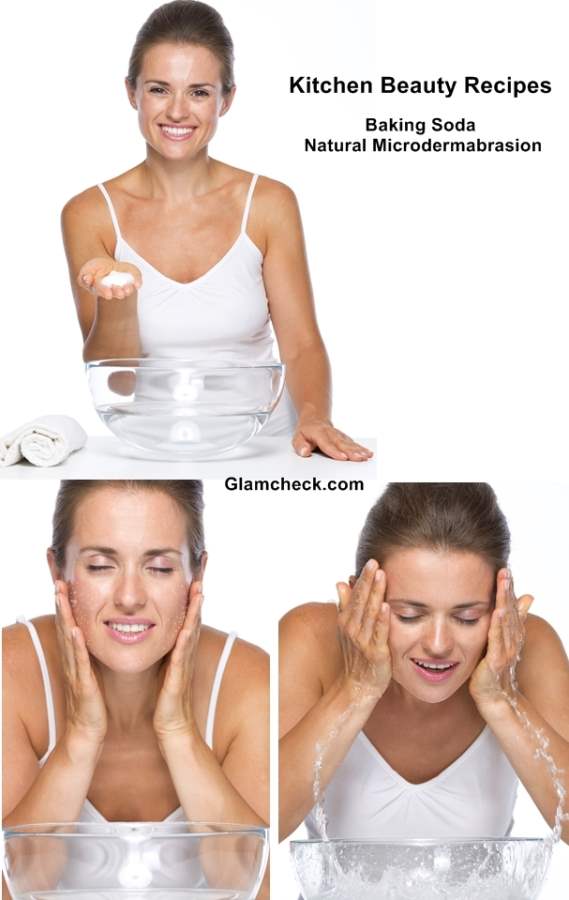 Kitchen Beauty Recipes – Baking Soda Natural Microdermabrasion
Begin by splashing a little warm water on your face to moisten your skin.
Take a little baking soda in the cup of your hands, how much ever you need to cover your face and neck. Add very little water so that it becomes a thick-ish paste.
Use this paste to massage your face. Use gentle circular motions. Do not be too harsh because baking soda is an excellent exfoliant and rubbing it too hard into your skin can cause scratches. Initially, you should start scrubbing for only a minute so that your skin gets used to it. Over time, as the sting of the baking soda reduces, you can increase the duration of the scrub but to no longer than 3 minutes.
When done, use warm water to wash the baking soda off your face.
Use a clean towel to pat your face dry.
You can apply a moisturizer after, preferably a natural one.
Note: If you're too worried to try this on your face, how about testing it out on your elbows or your feet? You know that hardness and darkness and dry skin that never goes from those places no matter how many creams and lotions you slather on? Well, try scrubbing it with baking soda every few days for a few weeks and you'll see the magic for yourself. Then, only when you're certain that it actually does work (without giving you adverse reactions), go ahead and use it on your face. 
Image: Shutterstock