According to the dictionary, "A holiday is a period of suspension of work, study or other activity, usually used for rest, recreation or travel."
Our holidays are very precious for us and we want to make the best use of it. We usually spend our holidays either being a couch potato or being a party animal so, we end up feeling lazy and drained out even after we have consumed all our accumulated office-leaves.
But have you ever given a thought of making your holidays special? No, it doesn't really have to burn a hole in your pocket. Think about all the fun and activities you could do in a jungle full of wild animals, sitting atop the behemothic elephant and watching the cheetah go by. How thrilling! Is it not! Imagine sitting snugly beside your lover or telling horror stories to your friends while the campfire burns on a chilly 'jungle' night. I bet I have convinced you already. Now, the big question is finding suitable clothes for your trip. You must be wondering how you could look just right for the vacation once you have decided where to go. You need not look far as I have all the answers to your queries up my sleeve.
The mantra to dress perfectly for a Jungle Holiday is given below:
Clothes for Safari:
It is usually an expedition or exploration of a jungle especially in Africa. But you needn't go that far, our Indian national parks are worth looking at when you plan your next holiday.
The attires that you need to pick for tracking tiger paws while riding on an elephant are here:
Camouflage
How to Dress for a Jungle Holiday                                  
It means to disguise by having a resemblance to the natural surroundings. Camouflage clothing is usually worn by armies to disguise themselves in forests so as to not attract predators and enemies.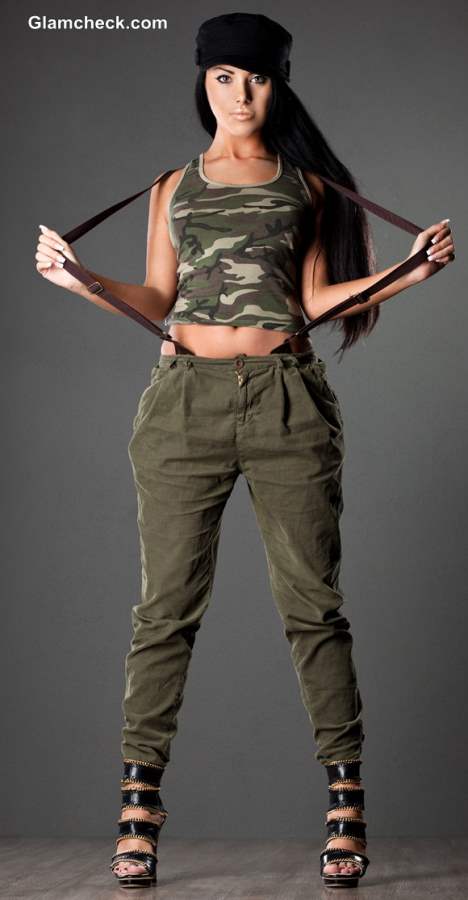 Camouflage Clothes for Jungle  Safari
It is a cool option for women especially when they want to look ready for the game. A sexy camouflage tank with cargo pants is one of the best options for a jungle safari. A muted coloured gilet in green and brown also looks best when worn over a sap green tank.

A top-notch pony tail should be just appropriate for this look. Go for muted coloured soft rubber bands that don't let your hair fall out in clumps.

Keep the make-up clean. You don't want to be caking up your face and lamenting later when it dribbles down your cheek in the heat.
Tip: Always go for earthy colours while choosing your safari attire.
Spotted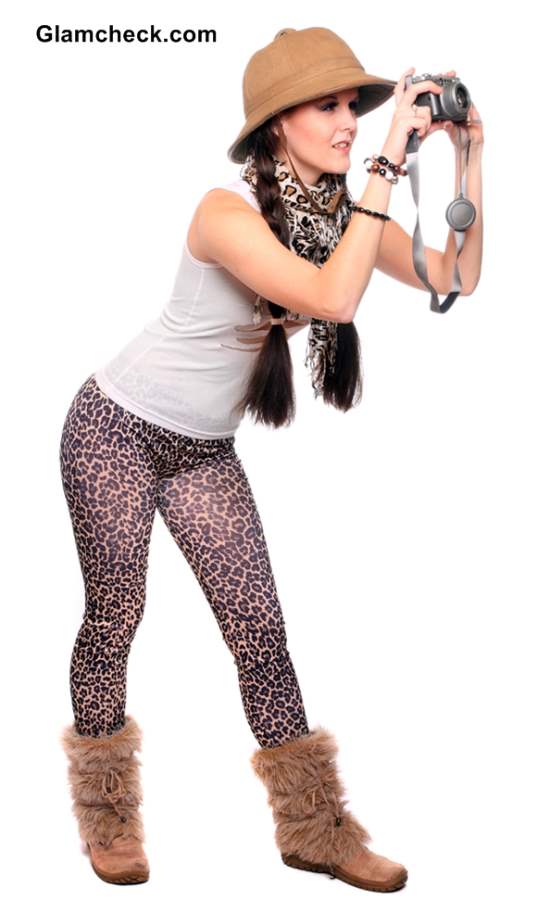 Animal Print leggings for Jungle Safari
Don't wince because animal prints are back and you need to add them to your closet as soon as possible. Although, I would advise you not to go OTT with them. Pair them wisely with neutral coloured tops or bottoms and keep the look clean.

Accessorizing with animal prints is a great option if you are not into wearing them as a garment. The picture above shows you just how to scarf it with spots.

Highlight your eyes with a kajal and dab a tinted moisturiser and get a good lip balm to moisturise your lips now and then.
Tip: Add animal prints subtly in your wardrobe as accessories like scarves or bracelets or shoes.
Cargo-ing Around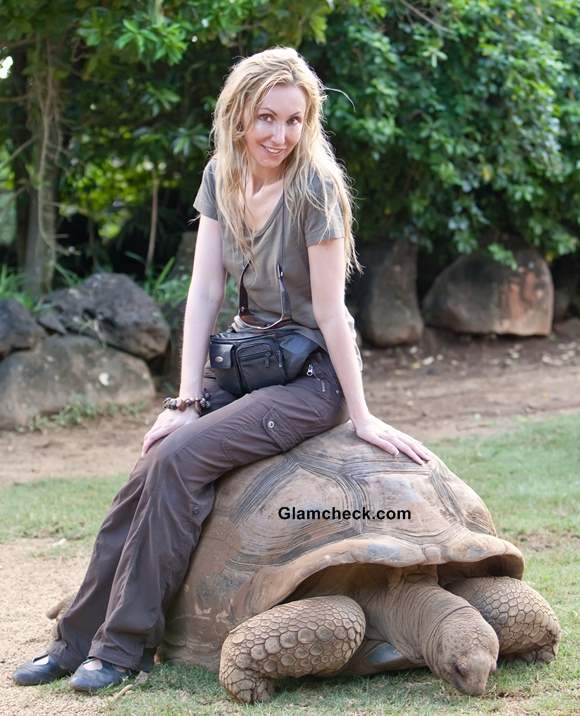 Cargos for Jungle Safari          
Cargos are a must at a safari. They are comfortable and let's your skin breathe unlike denim which sticks to your body. Loose T-shirts or safari shirts with rolled up sleeves are a cooler bet. For that extra edge add a cropped bolero to see you through the chillier winds.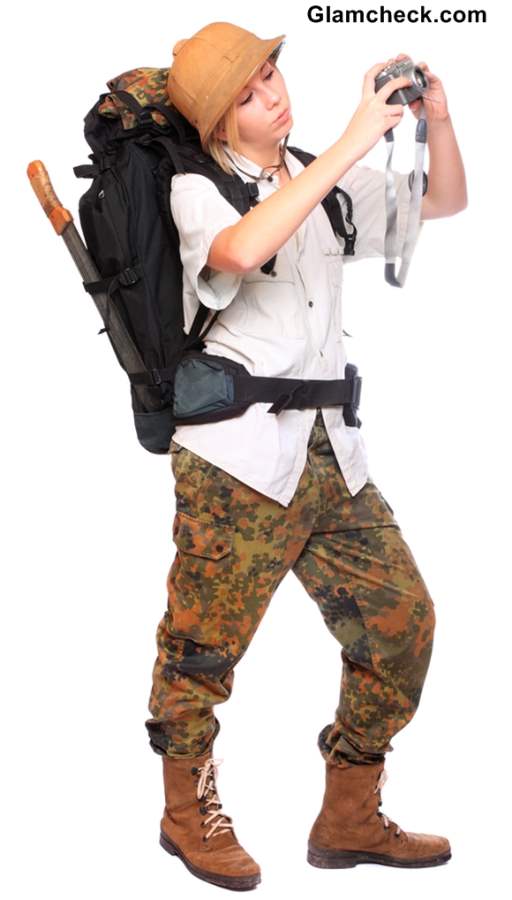 Jungle Holiday Dressing Tips
Keep your hair in a chignon or covered with a fedora. Loosely tied hair would also keep you fuss-free when the wind blows it on your face.
Tip: Cover your sleeveless t-shirt with a safari shirt while in the jungle because your lovely hands maybe a victim to the plethora of mosquitoes, ants and insects that thrive in the forest.
Clothes for Trekking: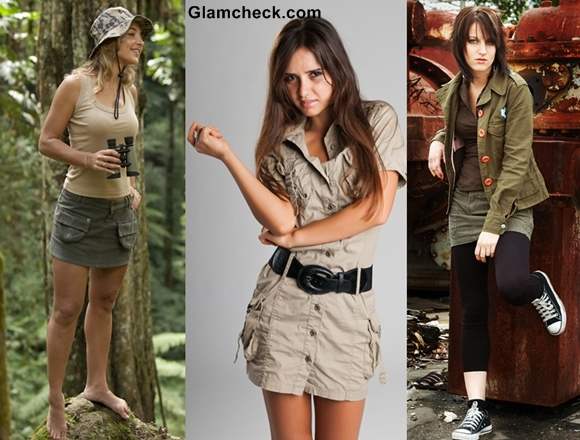 Clothes for Jungle Holiday Trekking
You have another option for your jungle holiday if you are adventurous enough to cross the narrow pathways of the jungle watching birds along with herds of elephants and deer.   

A khaki playsuit with many pockets will surely make you look fashionable till your adventure lasts. Add a chunky belt to the ensemble and absorb all the attention that comes your way!

Khaki shirt and skirt teamed with leggings and a converse sets you free from worrying about the heat and lets you explore the wilderness in style.

'Skorts' are a great option for adventure in the jungle and yes, I haven't misspelled it as you might think. Skorts are a combination of skirts and shorts and they function as shorts while giving you the look of a skirt. Isn't it cool! Flaunt your khaki skort to the fullest the next time you are in the Jungle.

Highlight your cheek bones and eye brow because you shouldn't look tired during the long journey. Highlighted eye-brows give you a sharp look which you will need while encountering wild beasts.
Tip: A Khaki ensemble will keep you dry and humble through your trip but donot forget to have as many pockets in the attire to stuff in your necessities.
Clothing for Camping:
It is a fun activity when we make our own living in the forest even for a day just like Robinson Crusoe did. Camping in the jungle with friends and family is a wonderful recreation for the tired soul; sitting snugly beside your lover while the camp-fire burns will always have a special abode in our memories for years to come.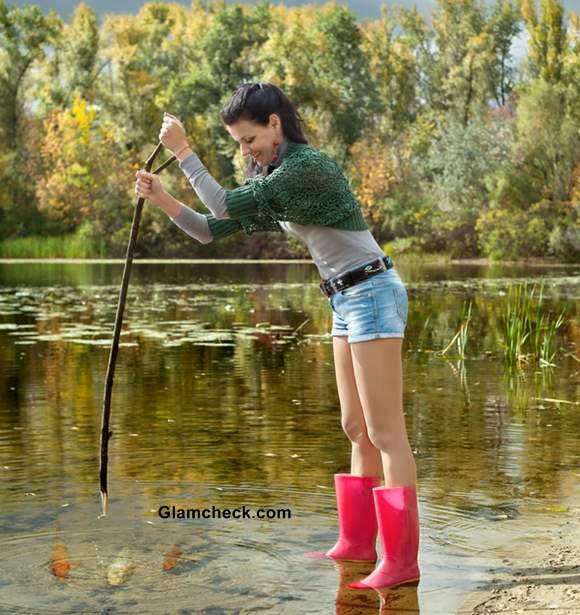 Clothes for Jungle Holiday Camping
There are so many activities to do while camping and the need to look your best comes under a necessity. Crooning by the fire and dancing all night long needs you to look stylish all the time and the 'Fashionista' tag doesn't come easy.
Wear a full-sleeved knit t-shirt and throw over a crochet stole or a cropped cardigan to dance the night away. Cropped shorts with roll-over hems are a great way to show off those long, desirable legs. So don't stop short of flaunting them in front of your friends, you will only get showered with compliments.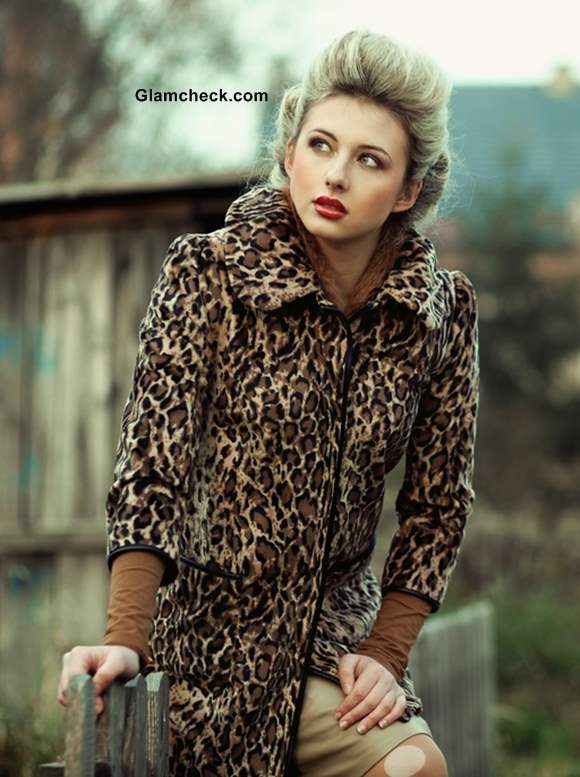 Animal Print clothes for Jungle Holiday Camping
For the chillier nights cover yourself in one of those animal printed cashmere coat and look like a million bucks. You should also pout your crimson lips for an added Marilyn Monroe feel.
Tip: Wear camping boots during the day with your rolled-up shorts to show-off those legs and lather ample amount of mosquito-repellent creams for a smooth night-out.
Lounging Clothes :
If there is anything that can fix a fashion-egoists soul after days of enduring stodgy office-wear is lounge-wear. Sexy and relaxed at the same time, it creates its own niche with its lovers. If you are a resort-person who likes to soak in  nature but in a luxurious kind of way, who likes the sun and the greenery but, with a palatial twist into it, you should go for a heady lounging activity in one of the best nature resorts that have come up to spruce up your holidays.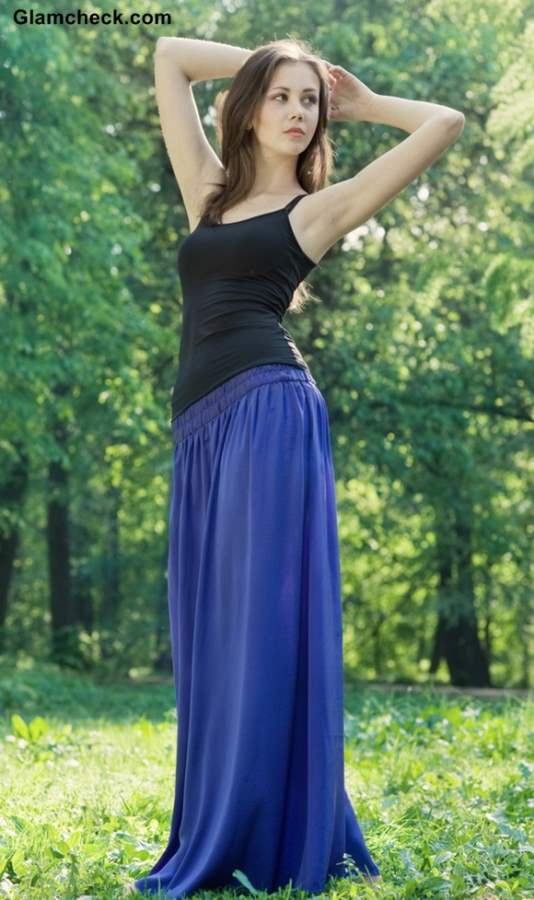 Jungle Holiday Dressing Tips and Ideas
Lounging beside a pool or a nature resort sultry is what you should look. Think organza  or animal printed satin skirts and a silk camisole to go with it.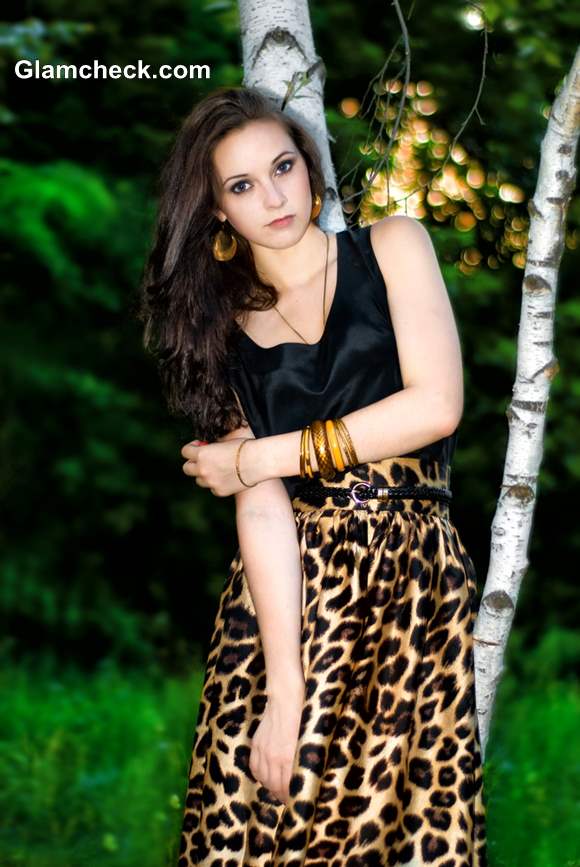 What to wear on a jungle holiday
You can also wear a lacy top under a silk-jersey shrug that would cling to your body and draw attention to all the right places. Accessorize with bangles (lots of them) and dangling earrings that touch your shoulders, smoky eyes for the evening and a peach look for the day and you could be the centre of attention for all the right reasons.
Gladiators or wedges should do the trick for your lounging activities keeping you relaxed and stress-free.
Tip: Remember lounging is all about relaxing. Don't wear killer heels when you know your feet are going to get stressed because of it. To look sultry get a wet look for your hair.
Accessorizing the right way
Hats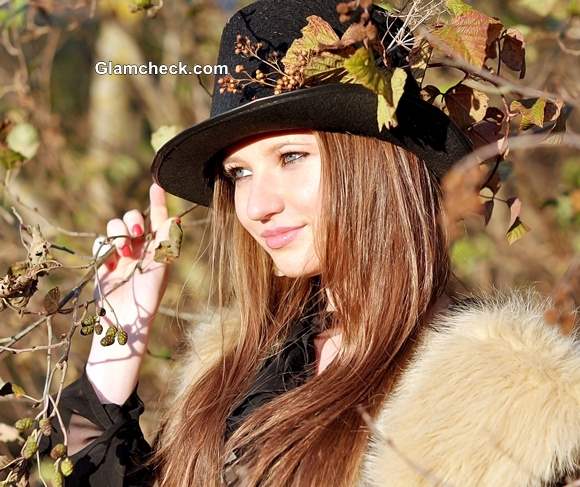 Hats for Jungle Holiday
Hats are the best way to have a stylish hair-do, if you know what I mean. Sun-hats, school-boy caps and fedoras are the new fad coming your way and you can incorporate them in your holiday attire with aplomb.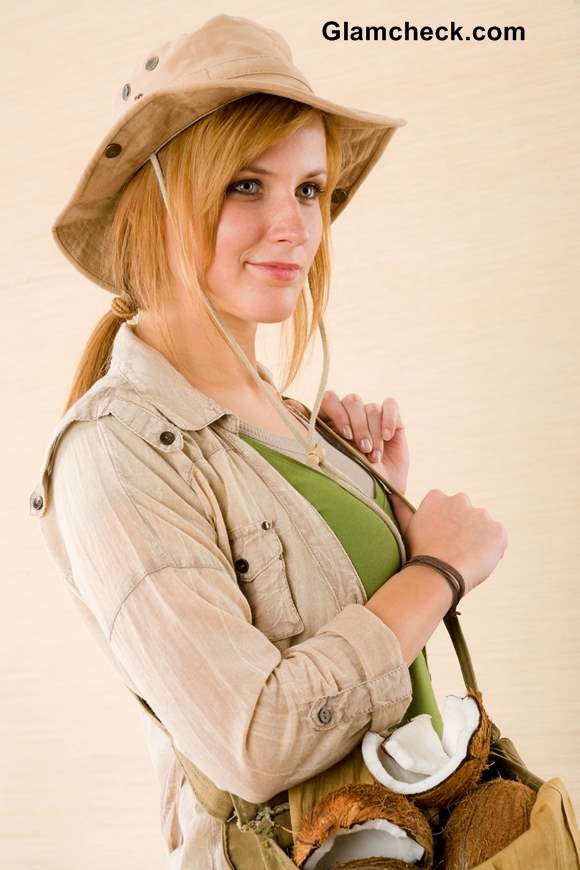 Jungle Holiday Accessories
Add sling bags to your ensemble for that chic look and you are good to go. Choose boots that holds your feet through the dirt and slime of the forest. Look at the picture above.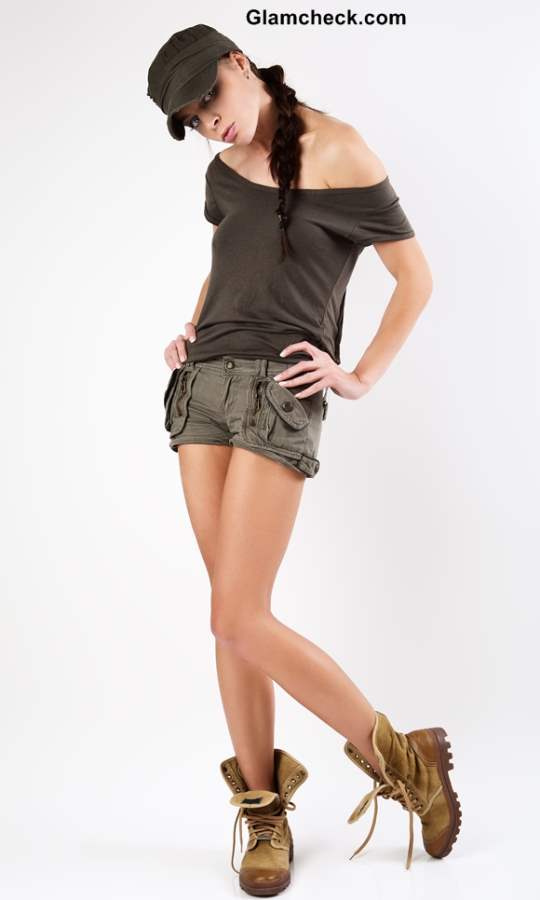 Jungle Holiday clothes and Accessories
Tip: Hats protect your hair from the harsh rays of the sun and also saves a time. Choose a fedora for a stylish hair-do.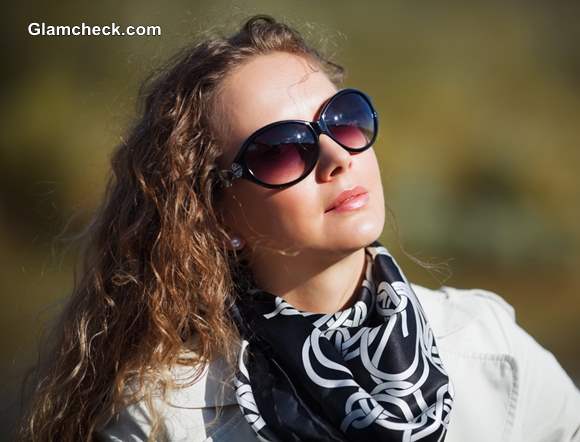 Sunglasses for Jungle Holiday
Keep the sunnies on. Either big and bold or Marilyn Monroe feline glasses, they protect your eyes while give you the Oh-so-fab look. Spotted scarves should be a way to stylize your ensemble. Lay your hands on them on the next shopping trip.
Goldi-locks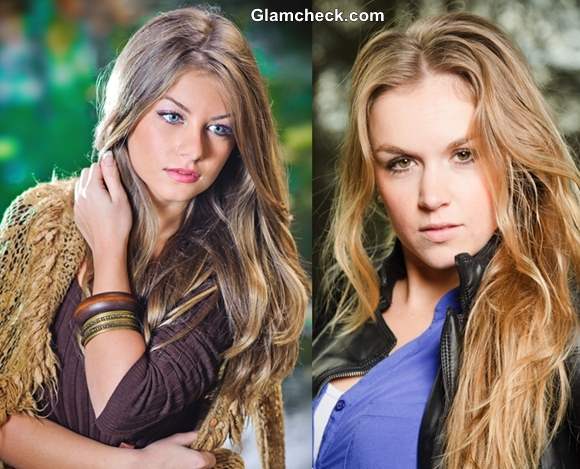 Bleached hair for Jungle Holiday
Volume in your tresses makes you vulnerable to compliments and when they are long and shiny you have all the reason to smile. Hair clips are a good way to keep your hair open and have a non-messy look.

Keep it braided or just braid a few strands of your locks near the forehead and let your tress talk.
Tip: Condition your hair  well and let it talk to the breeze.
Androgynous fashion is back in a big way so, you don't need to worry about throwing all your holiday garments after the trip. Go Androgyne!
A holiday in the jungle can be lots of fun and can be enlightening in more ways than one. So, what are you waiting for? Grab that safari jacket, a khaki skort, spotted scarf and woodland shoes and you are good to go!
Image: Shutterstock