Highlighting the inner corners of the eyes to make the peepers stand out and look bigger is a popular makeup technique. From the runway of the Victoria's Secret Show to the eyes of Hollywood Superstars – highlighting the eyes with wide shadow is a move that is adopted by many makeup artists.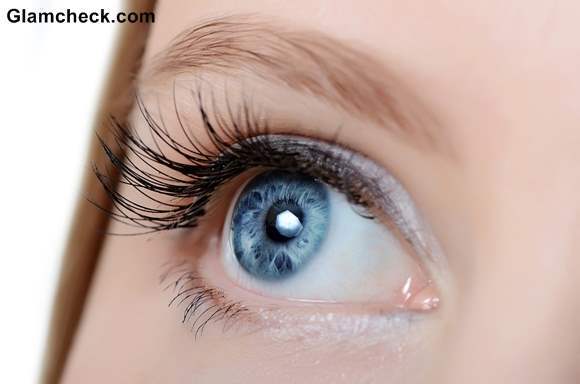 Highlighting Inner Corner of Eyes with White Shadow
There is no "particular" eye makeup type to which this technique is restricted. You can use it along with any type of eye makeup you have in mind. The white shadow highlight simply adds to the look while enhancing the eye – making it look bigger, brighter and sparkling. This is also a good makeup move for those with close set eyes – as it can give the illusion of wider set eyes.
Makeup DIY 
In order to get started with this makeup you need a white eye shadow. You can also use a white pencil highlighter. This part of the eye makeup has to be done only once you are done with the application of the other eye shadows on the various parts of your upper eye lid. It has to be the last stage of the "eye shadow" application before you move on to the eyeliner/kohl or mascara steps.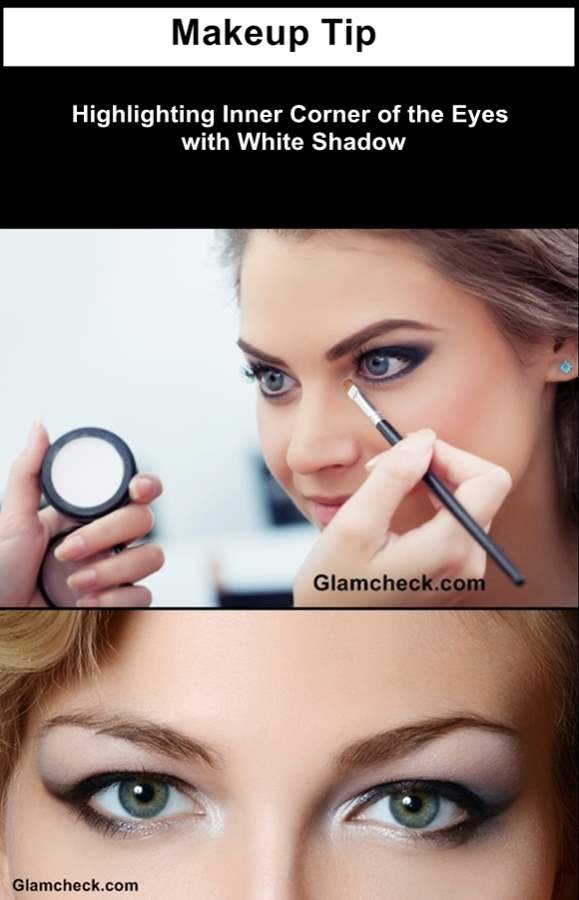 Makeup Tip – Highlighting Inner Corner of the Eyes with White Shadow
To begin with it, dab the inner corners of your eyes with the white shadow and extend it along the upper eye lid till where the lash line starts. Same goes for below; apply the white eye shadow on the lower eye lid to where the lash line begins. The USP of this technique is that it highlights the inner corner of the eye in a triangle – extending only up to where the lashes begin. You are not supposed to use it on the lash line, and stop before that. After this, you can proceed with the rest of the makeup. Also, do keep in mind that when you are highlighting the inner corners with white eye shadow then do not apply eyeliner starting from the inner corner of the eye. Rather, start it from where the lash line begins. This step holds true for the lower eye rim too. If you are planning to use kohl – do not extend it right from the inner corner but from where the lower eye lash begins.
See some of the celebrities who have used this makeup while making appearances at various events –Demi Lovato, Blake Lively, Tamsin Egerton, Christina Aguilera, Katia Winter. Well, the list is pretty much endless! So go ahead, and try this look yourself by highlighting the inner corners of the eyes with white shadow, and face the world with your luminous eyes.  
Image: Shutterstock