Lovely Aimee Garcia was the picture of feminine class and grace as she arrived at the Village Theater in Westwood, California on August 7 for the world premiere of "Elysium".
She sported a white dress with short sleeves, the slightly flared skirt falling to just below her knees. She accessorized with nude peep-toes. No jewellery, no handbag, no jacket or scarf or anything apart from the dress and shoes.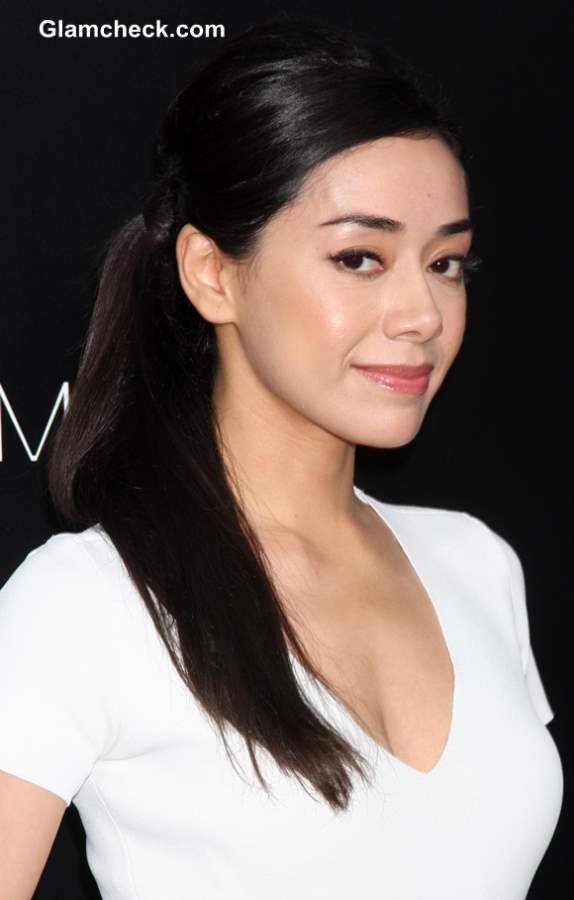 Aimee Garcia 2013
Her ensemble was deliciously minimalistic in a way that brought out not only the natural beauty of the wearer but also the timeless essence that makes white such a popular color for when you want elegance. The lack of jewellery may make some feel that there is something lacking, but we love how that very detail allows the focus to be entirely on the clean, feminine lines of the ensemble and bestows upon it a sort of sexy innocence.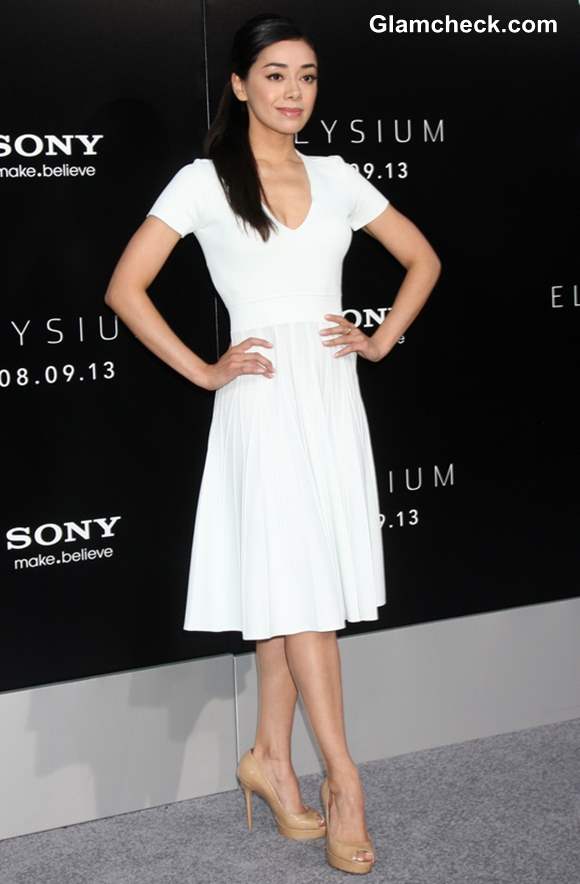 Aimee Garcia in White Dress at 'Elysium' Premiere
For those wishing she had done something more, take a look at her ponytail. Natural and sleek from the front (without looking gelled or oily), the bulk of the ponytail was swept over her shoulder. A look from the back showed that the ponytail had been given a bit of a glamorous touch, but not with a fancy clip or scrunchy; rather, Aimee's own locks had been wound around the base of the ponytail to give her a truly clean look.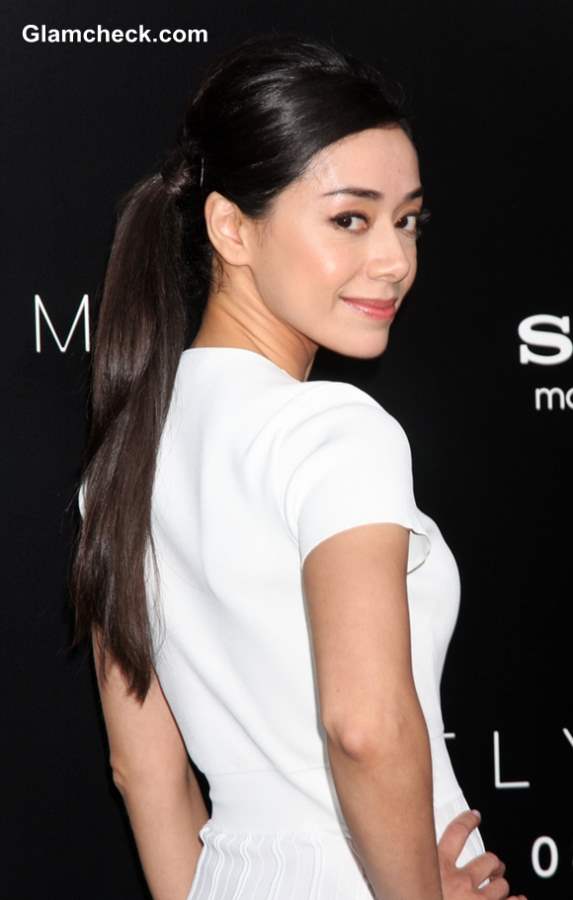 Aimee Garcia hairstyle 2013
With her natural makeup consisting of nothing more than a tinge of pink on her lips and a delicate touch of mascara, we'd say this lovely lady has mastered the art of looking effortlessly beautiful. 
Image: Shutterstock