The little black dress is a hot favourite and has been for almost a century. Its simplicity and elegance are unmatched, its timeless flavour irresistible, and its romance undeniable. It's no wonder then that the little black dress is a red carpet go-to for many celebrities time and time again.
Actress Christel Khalil brought out hers for the Goddard and Khalil Fan Event at the Universal Sheraton Hotel in Los Angeles, California on August 25. However, the innovative Emmy Award winner put a different spin on it to make the look more her own.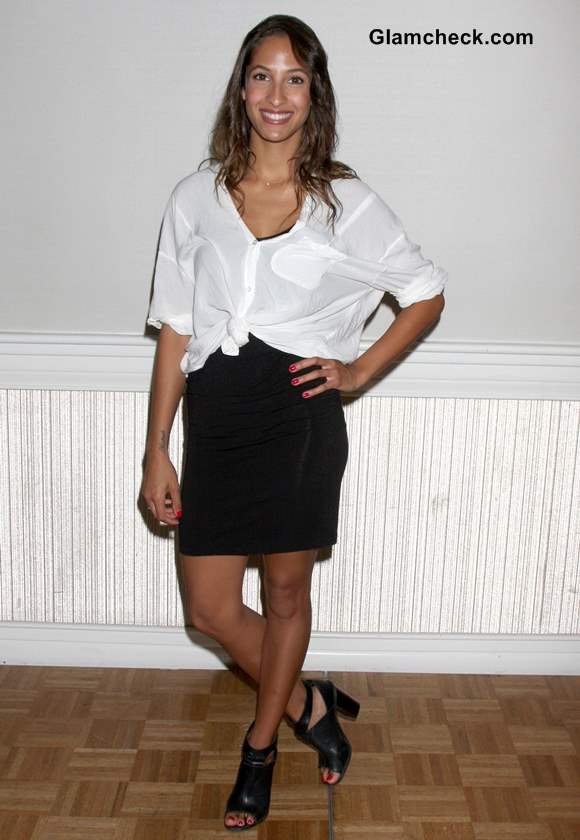 Wearing a White Shirt with a Little Black Dress
Her little black dress was a really simple affair which is, honestly, the best kind. Fitted without being tight and short without being indecent, it lacked embellishments which made it just right for a little additional styling if you are so inclined. Christel definitely was, as she whipped out another wardrobe staple to go with the dress.
She wore a white shirt over the LBD, the sleeves rolled up and the hemline too, the latter held in place by a knot in the center. It had a casual fit which both contrasted and complemented the classic vibe of the dress.
Christel finished off her look with black open-toed heels and fuchsia nails.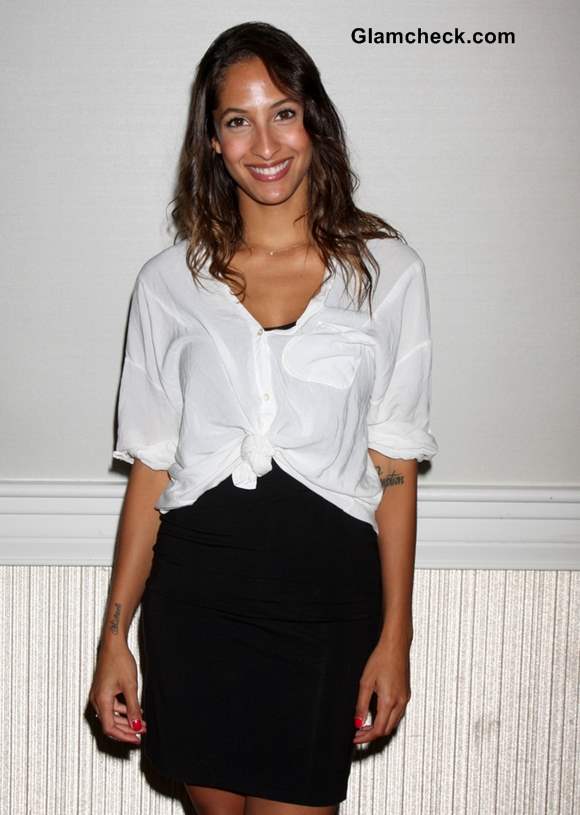 Christel Khalil at the Goddard and Khalil Fan Event 2013
The beauty of the little black dress is that it can be dressed down to look as casual as possible or dressed up to qualify for the red carpet. Christel seems to have struck a beautiful balance with her idea for styling the little black dress. What's more, she has also successfully put together one of the hottest trends of the season – the monochrome theme – which not only looks great but is timeless in itself.
Get the Look
Your little black dress is, of course, the focus of this look. Bring out your nicest white shirt and wear it in a casual style over the dress. You can even go with a cropped white shirt to try out the cropped top trend that's so hot right now.
Just make sure you don't overdo it with your bling. The point of plain black, plain white or a monochrome look is that the classic colors do more than enough to make you look style savvy, so not much else is needed to round off your look.
If you do want to add a little something extra, take a cue from Christel's look and go with a brightly-colored mani-pedi. 
Image: Shutterstock