Actress Keri Lynn Hilson showed off a stunning hairstyle as she attended the world premiere of her movie "Riddick" – her own acting debut – at the Regency Village Theatre in Westwood, California on August 28.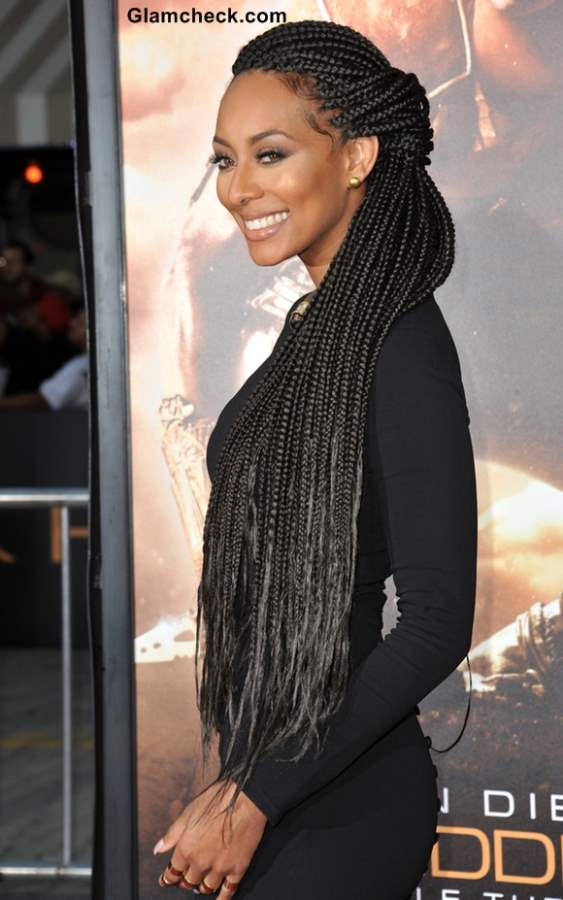 Keri Lynn Hilson Cornrow Hairdo at 'Riddick 'World Premiere
The gorgeous diva was dressed entirely in black, which is perhaps what made her abundantly sexy hairdo appear all the more poignant. Her long black hair was styled in intricate, beautifully-fashioned cornrows. They were not braided all the way down. Rather, they trailed off into crimped tresses on the ends. What's more, not all the braids stopped at the same length so the varying texture of braids and crimps at different levels was a treat for the eyes.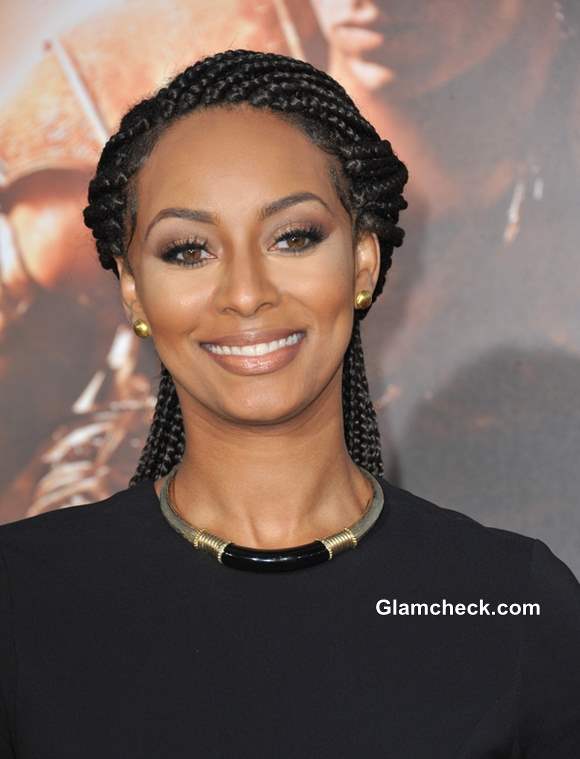 Keri Lynn Hilson Cornrow Hairdo 2013
The cornrows fell all the way to her hips, with the help of hair extensions, of course. Still, it's quite a feat and a marvellous one at that, and what a look to pull off on the red carpet when you're under intense scrutiny every second. The cornrows gave off a royal, very elegant vibe, highlighted all the more by the fact that they were pulled back at the crown and twisted there before being left loose to fall all the way down to her bottom.
This is a seriously fascinating celebrity hairstyle and one of the most striking we have ever seen. Team it with Keri's own confident, sexy vibe and the resulting picture is one of rich luxury and a sort of mellifluousness which only the naturally beautiful can exude.   
Image: Shutterstock