The "Thanks for Sharing" Premiere at ArcLight Hollywood Theaters in Los Angeles, CA had actress Zoe Lister-Jones show her true blue beauty quite literally.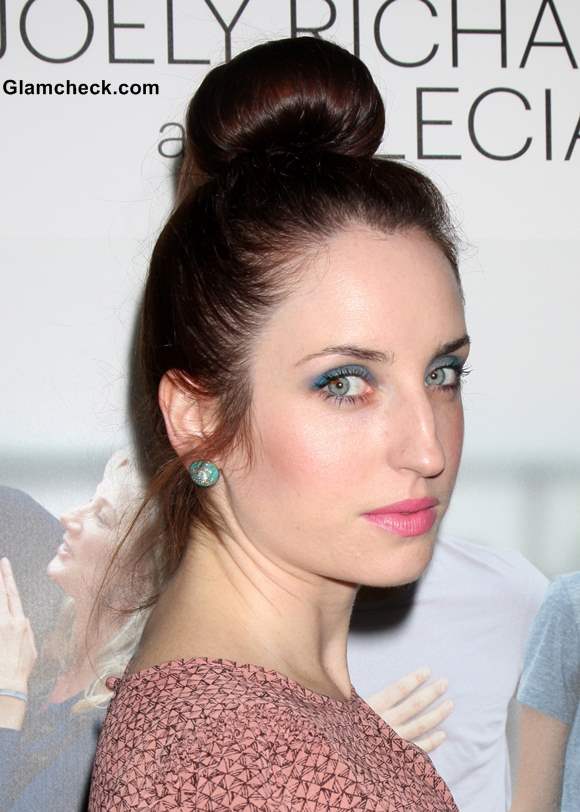 Zoe Lister-Jones Hairstyle Makeup at the Thanks for Sharing Premiere
She picked blue and pink tones for her makeup for the day and boy – do we love that combination or what. Frosty powder blue eyeshadow highlighted her deep set eyes and accentuated her light blue eyes even more. A few coats of mascara opened her peepers up further.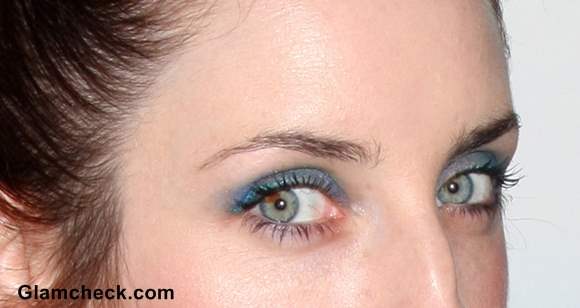 Blue Eye Makeup Zoe Lister-Jones 2013
The pink blush on her cheek gave a baby doll effect and at the same time added structure to the face. The pink lip shade was the icing on the cake or, in this case, rather on her face – it added an ethereal quality to Ms Lister-Jones. A strategically chosen pair of turquoise blue Chanel earrings complemented her look further, it added to the blue and pink play. The interesting part about Zoe's makeup is that though we can see she has used quite a bit of it – she still looks fresh faced. She definitely has our thumbs up for the makeup.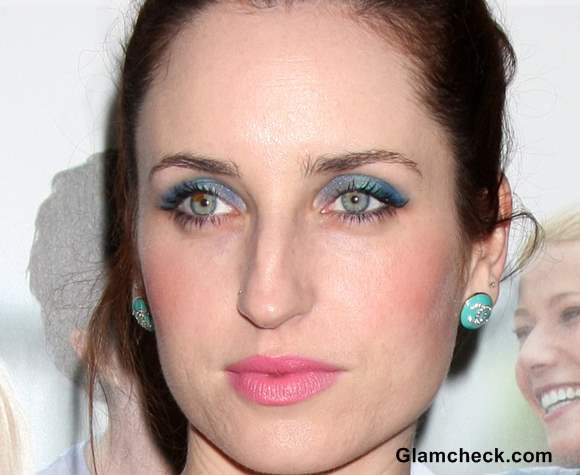 Pink blue makeup Zoe Lister-Jones 2013
The theatre actress wore her hair up in a ballerina style high bun, right at the top of her head. However, we can't help but visualize how she would have looked with her hair down in beach waves or curls – that would have had a total mermaid effect, along with the makeup. Of course, the light eyed beauty carried off her high bun quite well and we are not complaining on that front.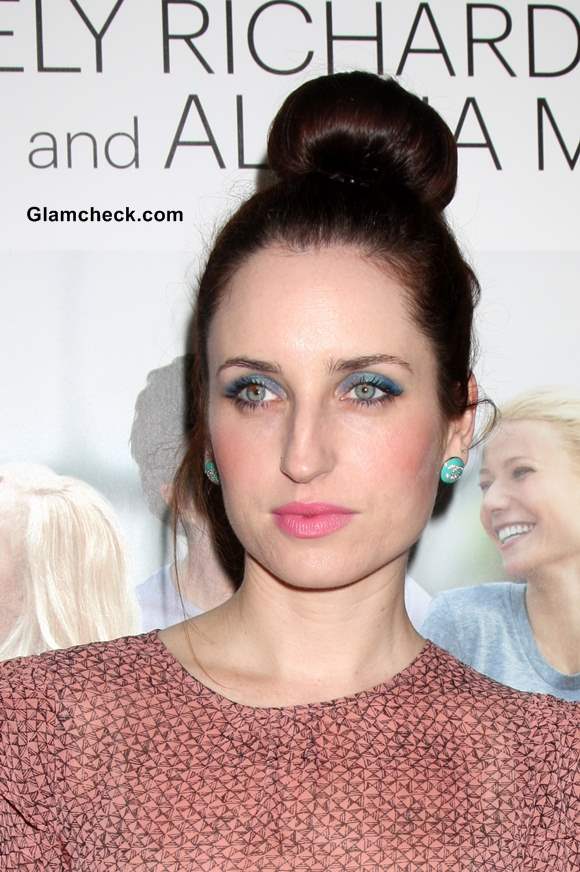 Top Ballerina Bun Hairstyle Zoe Lister-Jones 2013
If you want a doll-like makeup, which also has a very young feel to it, look no further than what Zoe Lister-Jones sported at this premiere. It is not over the top and can be nicely included in special occasion makeup routines. 
Image: Shutterstock