One Life to Live star Melissa Fumero sports an interesting tattoo on her feet – near the ankle. Ankle tattoos are one of the most popular styles. This area is a favourite spot for getting inked for many reasons – one among them is the fact that a person gets to flaunt their love for tattoos but at the same time it is not distracting. The latter can happen if a tattoo is sported on more visible areas like the neck, shoulders or arms.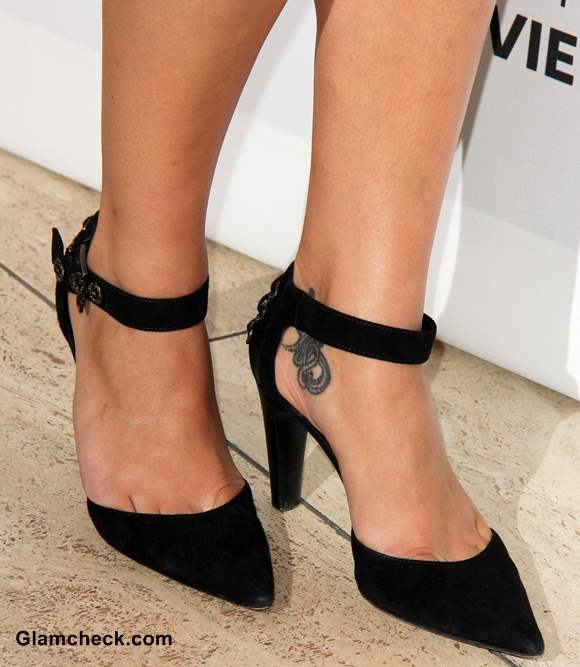 Melissa Fumero Feet Tattoo
Coming back to Fumero's tattoo, it is in a pattern that can be best described as serpentine. The design is amalgamation of intertwines. We like how her tattoo is playing peekaboo in the photo here, due to her choice of strappy footwear. 
Image: Shutterstock