The simplest hair and makeup looks are usually the most versatile. And the more you experiment with them, the better you'll get at changing them to suit your needs. Here's a simple hair and makeup look that is so easy to do and looks so glamorous that it is bound to become your go-to for all your formal events. Once you've cleansed your face, moisturised and applied your foundation, follow the steps below.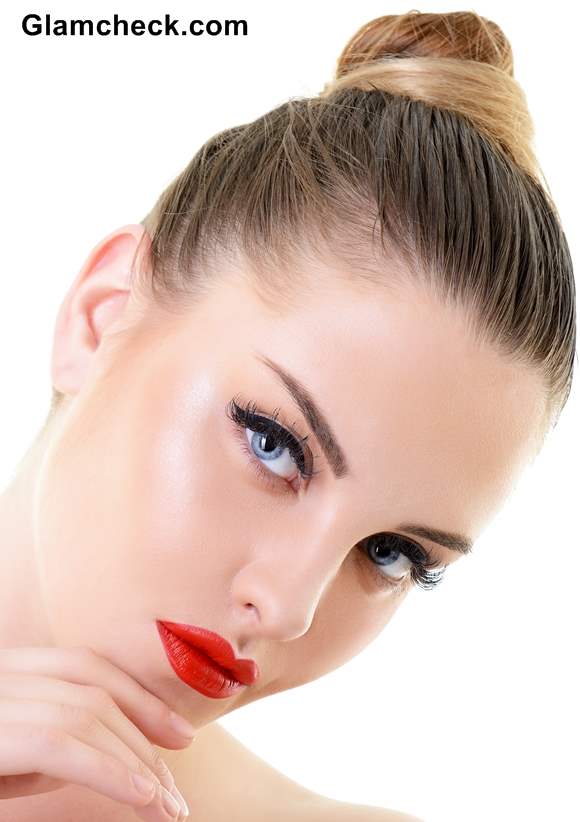 Hair and Makeup for a Night on the Town – Red Lips Defined eyes
Red lips  
Red lips are a shortcut to looking sexy and bold. A red lippie in your vanity case is a must-have and indeed your first job here is to find a red lippie that suits your skin tone. There are literally hundreds of shades out there and it really is worth it to invest some time searching for just the right one. Don't forget to buy a lip liner that matches. Also exfoliate your lips so that dead skin cells don't form unsightly lumps on your pout.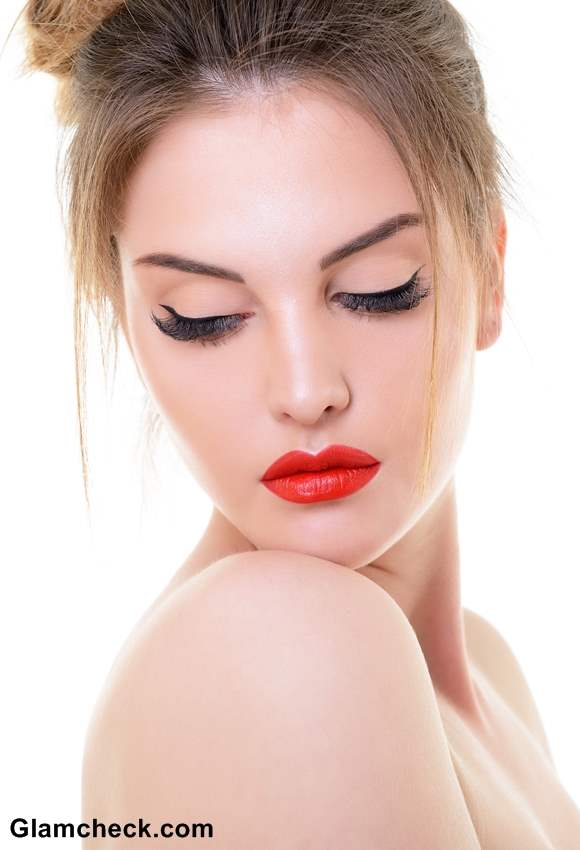 Red Lips and Defined eyes Makeup for a Night on the Town
With your lip liner, define the shape of your lips. Start from the outer edges of your lips and work your way inwards. Lip liner is not just for beginners who need an outline to 'fill' the lipstick into. It also works to define your lips and give your lippie a cleaner silhouette.
Next, begin applying the lippie, this time starting from the middle of your lips and extending outwards. If your lips are thin, you'd find application much easier with a lipstick brush.
Use a tissue to blot out extra lipstick. Simply fold a piece of tissue in half and hold it between your lips for a few seconds. This not only gets rid of excess lipstick but will also give a much better finish to your look.
For More Tips Read:
How To Wear Red Lipstick and Manage To Carry It Off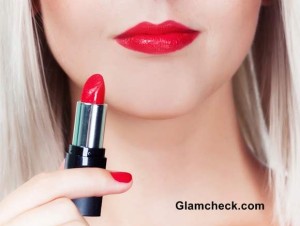 How many times have you secretly thought that you would surely wear the red lipstick stashed away in your cupboard to an outing, but shied away yet … [Read more…]
Cat's Eye Sweep
The mysterious Cleopatra liner looks tough but all it really takes to get it right is practice, practice, practice. And a smooth liquid eye liner. However, if you are a totally newbie with liner then it would be easier if you initially continued using your eye liner pencil. Make sure it's sharpened well so that it glides on smoothly. Then follow these simple steps to achieving the look.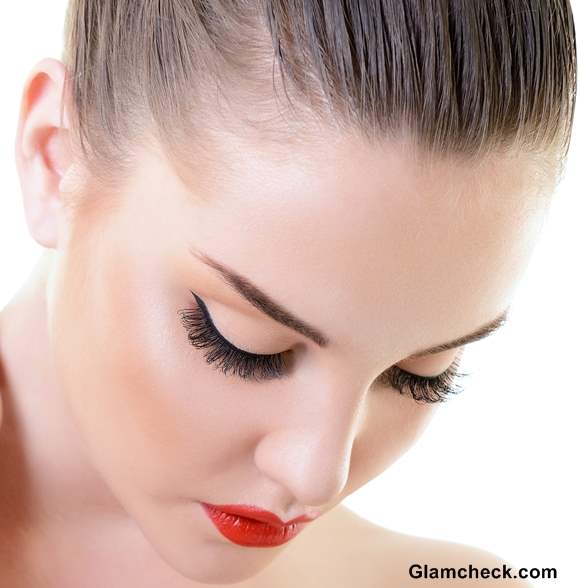 Makeup – Defined eyes
This is a totally novice method of making a cat's eye sweep and can be done even with the liquid liner. Ensure that you are under good lighting. Using your eye liner, dab four dots on your lash line at regular intervals. These dots will help you stay on track so that you don't veer off.
Now it's simply a game of connecting the dots with the liner.
When you come to the outer end of the lash line, simply continue on for just a tad till you've extended the liner to beyond the edges. That sweep can be as long or as short as you want.
You can repeat if you want the line to be thicker.
Finish off your look by defining your lashes with very generous sweeps of mascara.
If you want to wear fake eyelashes, stick them on before you begin applying any eye makeup and wait for a few minutes so that the lashes have a chance to set into the glue.
Top Knot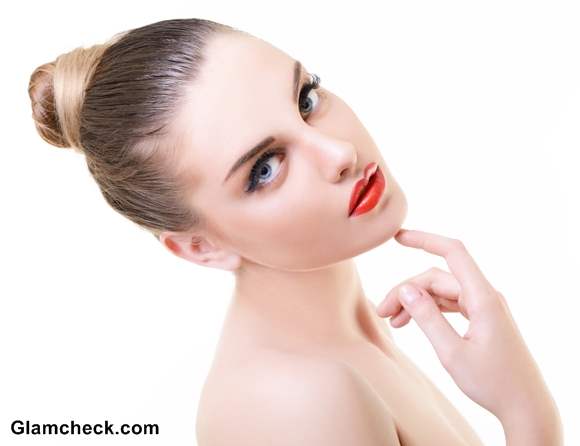 Hair Makeup – Red Lips Defined eyes
Begin by sweeping all your hair back into a really sleek high ponytail. Tie off with a transparent elastic.
Twist the ponytail over and over from the base all the way to the end.
You'll need both your hands for this step. Start fashioning the twisted ponytail into a bun, starting at the base of the ponytail and rounding over and over till you come to the last few inches.
Twist the last few inches around the base of the bun so it looks like an elastic band made of hair.
Hold the bun in place with as many pins as you need. Try, if possible, to use hair pins that match the color of your hair so that they don't stand out and make your do look shoddy.
When to Sport this Look
You can boast this hot look at a wedding or reception, a formal work event, a date, any evening affair that calls for a bit of pizzazz, a night out with the girls and even at work if it goes well with your ensemble. 
Image: Shutterstock