DesertBoots is one of UK's most popular names in the field of specialist foot wear – particularly desert boots as the company name suggests. The company is a trademark of Clickwise Ltd that has been retailing footwear for around 2 decades, and their online store has been running successfully for 10 years. Desert Boots was conceptualized and introduced 2 years back, and it has already grown leaps and bounds in terms of customer base and the collection of products that it deals with.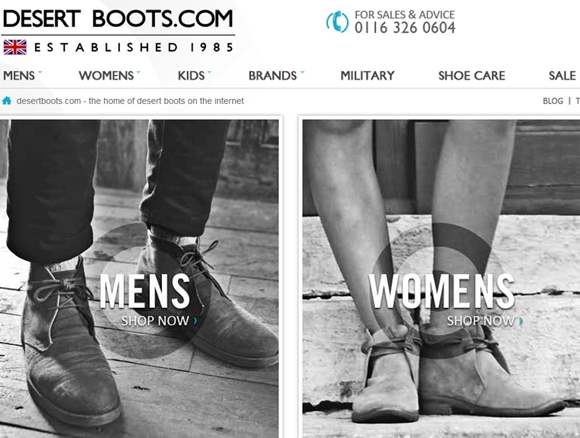 Desert Boots
The online store ensures that shopping through it is always a pleasant experience. They pride themselves on a fast turnaround service. Most of the orders are dispatched on the day of the order itself without any extra charge. All products at Desert Boots are reasonably priced and provide excellent value for money.
The company retails a wide range of brands through its store. Famous names from the world of footwear are featured next to each other like Red Tape, Cat and maverick among others. The common characteristic is that they are all desert boots. The men's line has leather desert boots, suede desert boots and Chelsea boots in a variety of colors like beige, black, brown, blue, green, grey, red and sand. The lineup of desert boots for women is equally varied and also features some additional vibrant colors like pink and purple. Kids too have an entire segment of desert boots dedicated to them. The company keeps on adding new styles and designs to give customers a wide range to choose from. In fact, it won't be incorrect to say that Desert Boots brings one of the largest ranges of footwear, of the same name, online. 
All the styles that Desert Boots retails can be easily purchased at their online store. All the products are nicely categorized and catalogued; making it easy for customers to browse through the various types of footwear displayed. The online store also has a size guide section to make it easier for customers to buy a pair of desert boots with the perfect fit.