Want to emulate a fashion week outfit but find that many of them are a little hard to pull off in real life? Singer Alison Mosshart brought a real-world spin to her look which we're sure you'll appreciate, imitate and be complimented on. Check her out as she dropped in for the Burberry Prorsum SS14 show at London Fashion Week in London on September 16, 2013.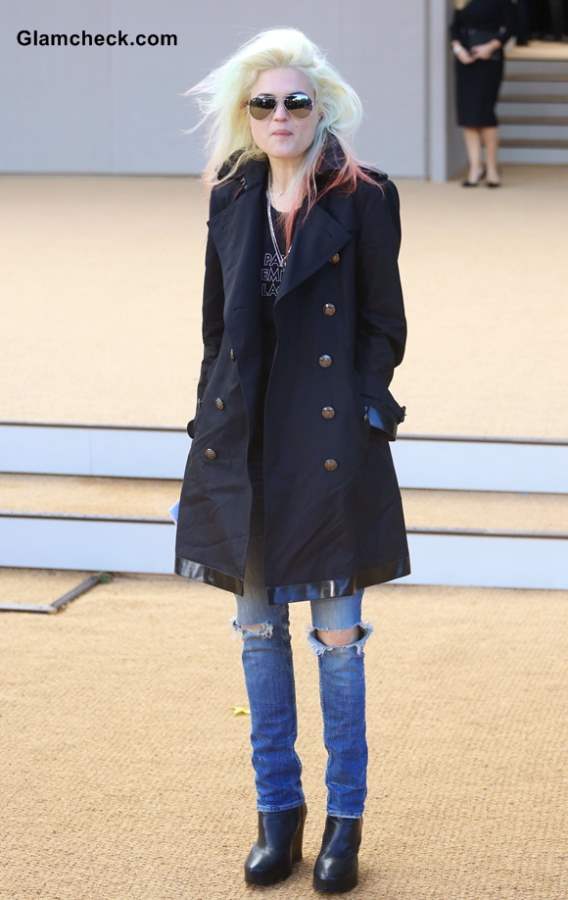 Alison Mosshart in Blue Coat and Ripped Jeans at Burberry Show SS 2013
Alison wore blue boot-cut jeans, ripped at the knees, with a black crew-neck T-shirt. What really tied the outfit together and gave it the Fashion-Week-worthy vibe was her short blue overcoat with over-sized silver buttons, two side pockets and leather accents on the hemline and cuffs. The formal feel of the coat combined with the obvious rocker chic element of her jeans and tee was scintillating.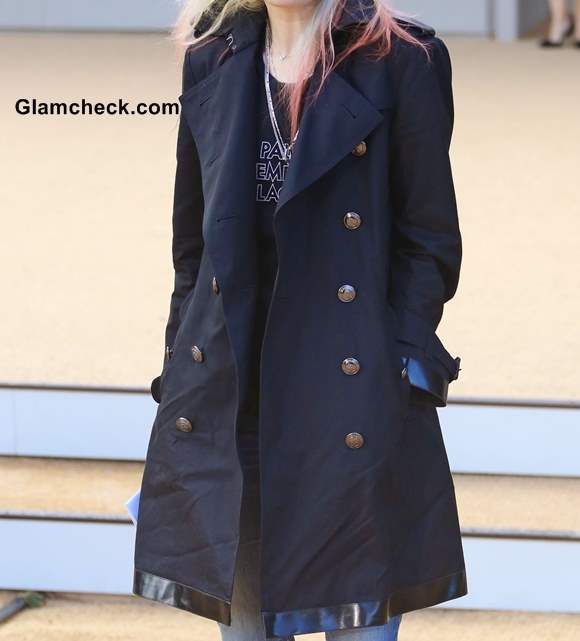 Alison Mosshart In Black Coat at Burberry Prorsum SS 14 show at London Fashion Week
She accessorized the outfit with black boots, a statement silver necklace and large sun glasses.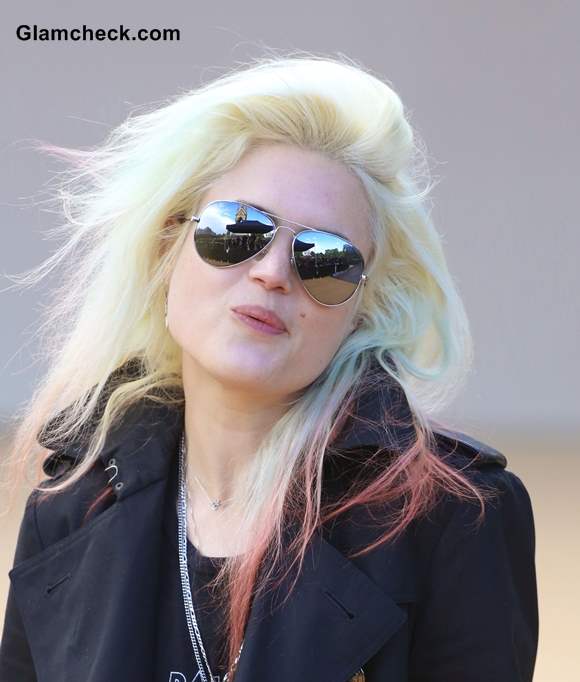 Alison Mosshart at Burberry Prorsum SS 14 show at London Fashion Week
Meanwhile, her hair was also quite expressive with its subtle cotton candy pink and baby blue streaks against a mass of platinum blond tresses which were styled into a windblown voluminous do. A pink lippie rounded things off.
Get the Look
This casual approach to fashion is inspiring. Who says looking good has to be a lot of trouble? Forget the high-end labels and the latest trends. This is a no-brainer. Wear your favourite tee and jeans and team that base outfit with a short overcoat. Alison picked blue, seemingly because she wanted something classic but also something more than the everyone-has-it black. You can tweak your own look in the same way by wearing an overcoat in a color that your personal style is better suited for. However, the blue captures the classic element so stick to that color for a chic and classy vibe. 
Image: Shutterstock